Making Sure Seniors Read Prescription Labels Correctly
Main Content
Making Sure Seniors Read Prescription Labels Correctly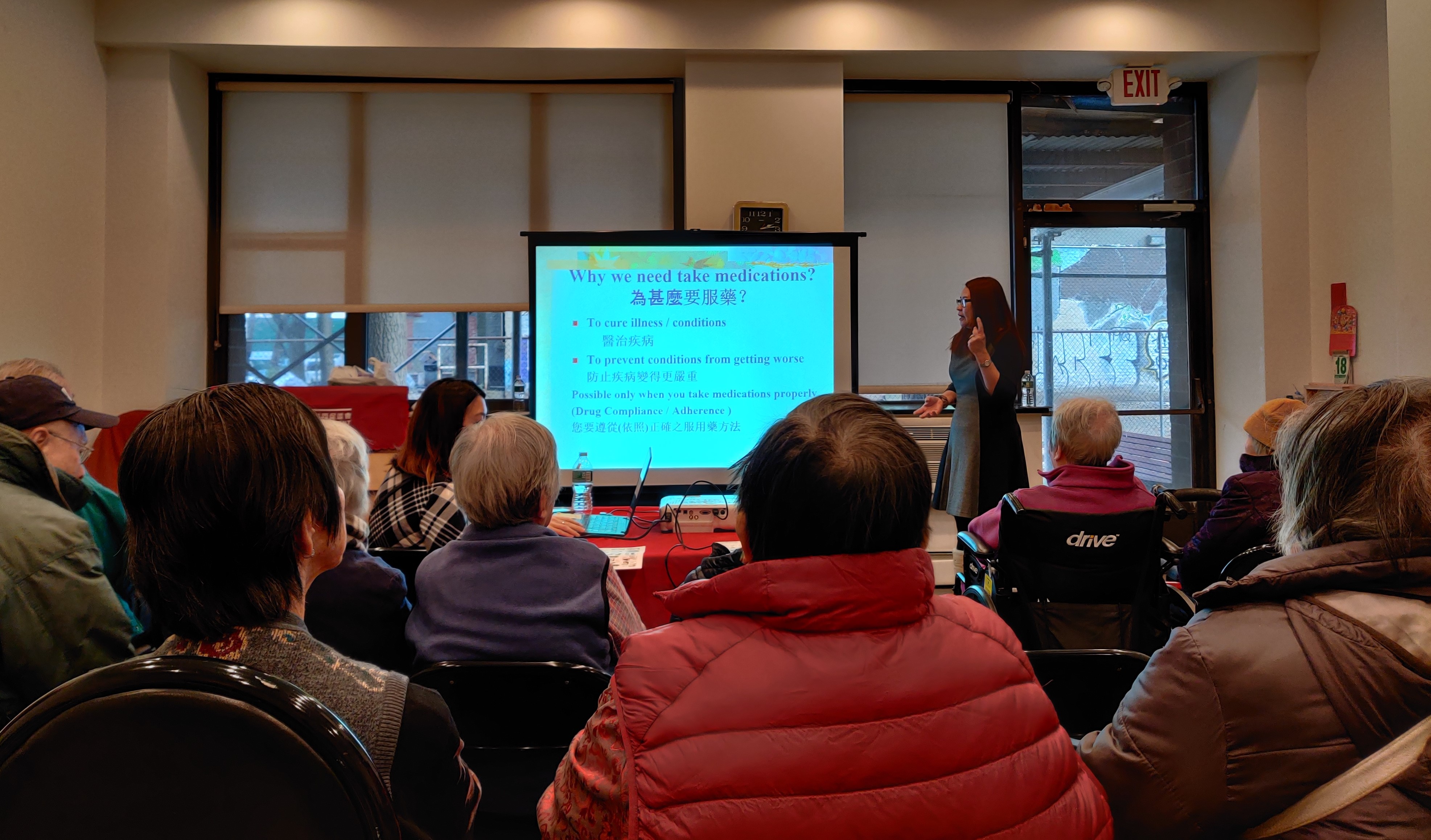 On Wednesday, December 18, 2019, CPC Wellness Program hosted a health workshop on prescription label reading with Empowerment for Asian Americans (EAA). The featured speaker was Viccy Cheuk, who has been with the community for more than 20 years and even delivered medications to Hong Ning residents in the past. EAA is a nonprofit organization that aims to promote education, health and economic empowerment of Asian Americans through a partnership between government, community organizations, businesses, and other stakeholders.
Sisi Yam, President of EAA shared, "Some seniors I've encountered take a lot of medication and sometimes it can be confusing on how to take them. With this workshop we hope residents gain the knowledge and confidence to better take their medication."
Over 40 participants including seniors and caregivers attended the workshop. Mrs. Cheuk who is also with the Confucius and Manning Pharmacies, shared that 50% of the 2 billion medications prescribed are not taken correctly, which is why it is important to learn how to take medication as directed. In order to improve medication intake, participants learned that it is important to get their caregivers involved and communicate with medical professionals. The three most common medication side effects include headache, drowsiness, and coughing. If there are any other symptoms that you experience, report to the doctor right away. It is important to take the medication as directed to prevent, manage or treat illnesses. Participants learned to read labels, consult with medical professionals if needed and if you missed a daily dosage, don't worry, continue the next day. Do not take two, otherwise, that is an overdose.
Click for more information about, and to make contributions to the work of, our Wellness Program at Hong Ning Housing for the Elderly.