Hong Ning Residents Having Fun Making Holiday Ornaments
Main Content
Hong Ning Residents Having Fun Making Holiday Ornaments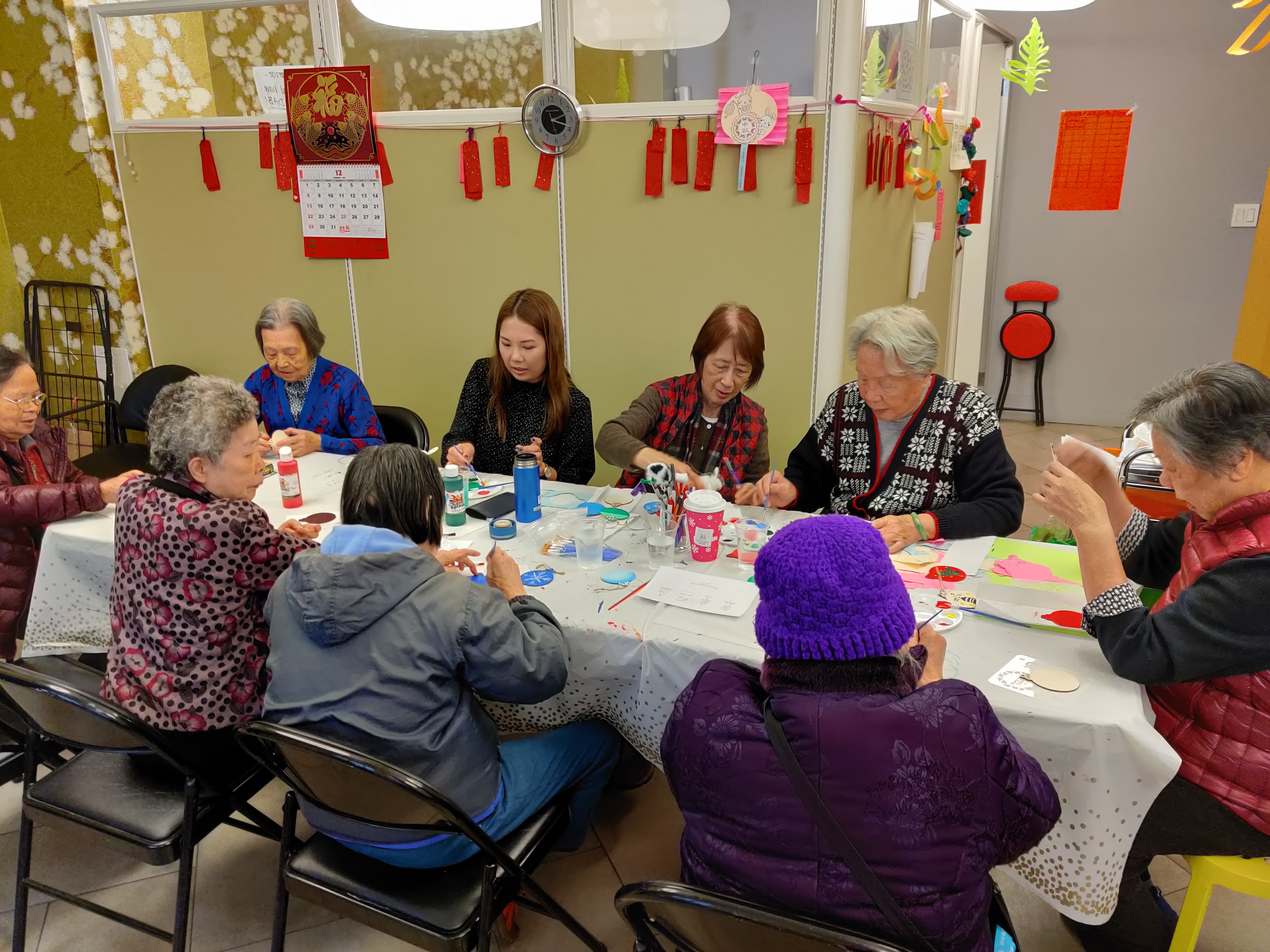 From Priscilla Fok, Tenant Wellness Coordinator
On Tuesday, December 17, 2019, the Wellness Program at Hong Ning Housing for the Elderly (with support from WellCare) held an ornament making class. The holidays are fast approaching and we want to bring senior residents some holiday cheer. Last year, we had our first arts and craft activity, the residents collectively made holiday posters to hang on each floor. This year, residents made their own customized wooden ornament to hang on their door and bring holiday spirit. Some residents made snowflakes, Santa and reindeer figures, yuletide trees and more holiday decor.
The arts and craft class was a great opportunity for residents to socialize with one another, learn to paint and be creative with their minds and hands. Over ten participants joined the arts and crafts workshop. Phoebe Yam from WellCare joined in the fun and made initial wooden ornaments of her children's names. Residents also made extra wooden ornaments to give out to their neighbors. One of the residents shared, " I have not traced a stencil in a very long time and I tried my best to trace a reindeer.". Most of the residents learned to paint a snowflake with their paintbrush. At the end of the session, residents took their ornaments home.
From Hong Ning Housing to you, we wish everyone a Happy Holidays and a Happy New Year.
Click for more information about, and to make contributions to the work of, our Wellness Program at Hong Ning Housing for the Elderly.