Beacon National Network and YMCA of Virginia & Roanoke City Schools Visit CPC Beacon Community Center
Main Content
Beacon National Network and YMCA of Virginia & Roanoke City Schools Visit CPC Beacon Community Center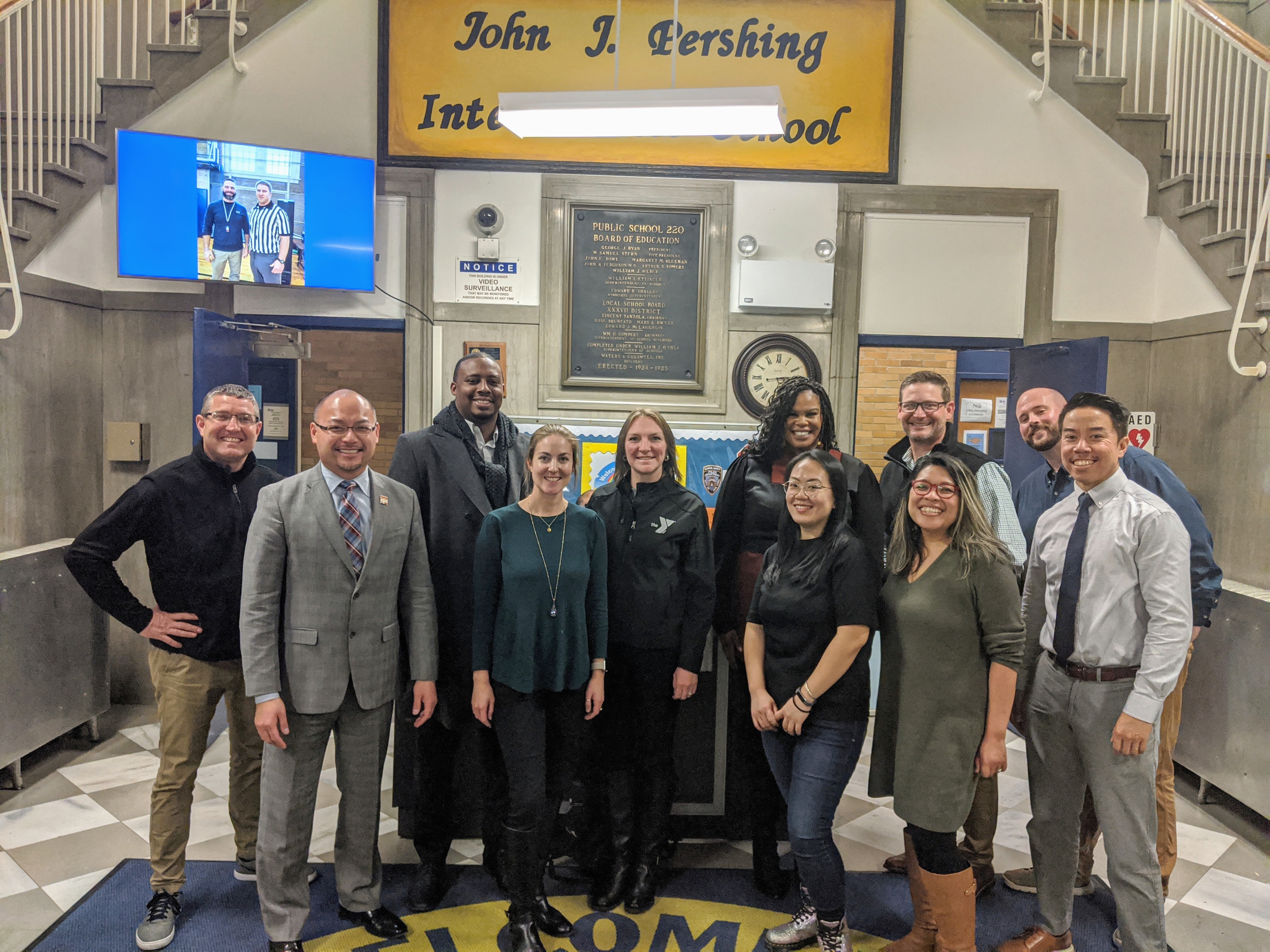 CPC Beacon Community Center at IS 220 in Brooklyn was asked by NYC's Department of Youth and Community Development (DYCD) and the Beacon National Network to host a site visit for the YMCA of Virginia and Roanoke City Schools, who are interested expanding the Beacon model to their region.
The site visit on Monday, November 18th was hosted by CPC Beacon Director Fatima Balancier and Assistant Beacon Director Crystal Hu. CPC leadership also joined, including Wayne Ho, President and CEO, and Brian Chen, Director of Education and Career Services. The guests in attendance included Beacon National Network's Pam Pradachith-Demler, Executive Director; YMCA of Virginia's Allison Watkins, YMCA CFO, Mark Johnson, YMCA CEO, Tricia Reynolds, YMCA Regional Executive, Jonathan Pait, YMCA Branch Executive, John Napotnik, YMCA Regional Executive; and Roanoke City Schools' Ryan Bell, Community Outreach Coordinator. Leadership from the school partner also attended, including I.S. 220's Principal Dempster.
The CPC Beacon Community Center has served Sunset Park, Brooklyn and neighboring communities for more than 20 years. For more information, visit the program page here.