CPC Statement on the Fiscal Year 2020-21 New York State Enacted Budget
Main Content
CPC Statement on the Fiscal Year 2020-21 New York State Enacted Budget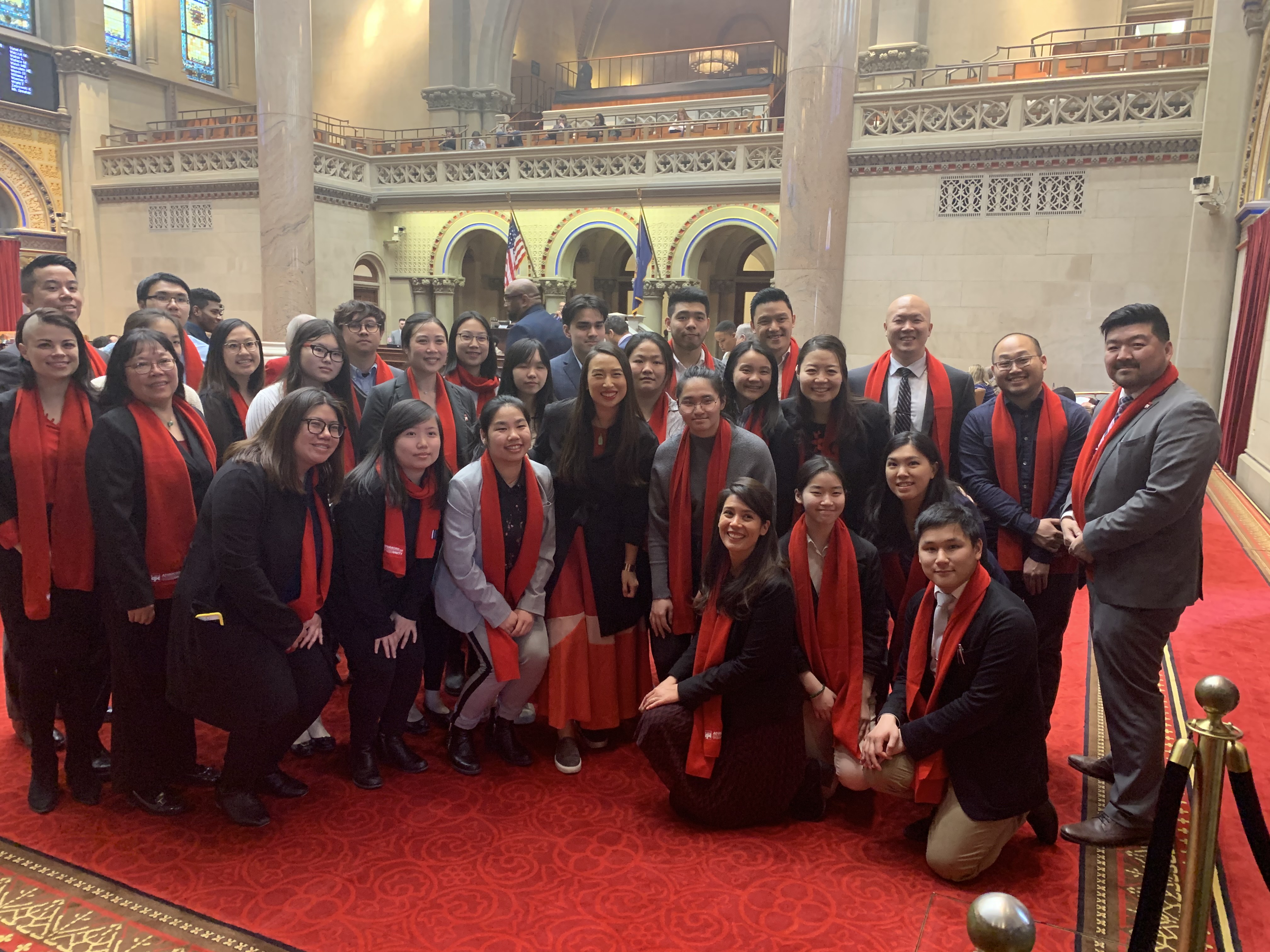 **FOR IMMEDIATE RELEASE**
Date: 4/3/20
Press Contact: Carlyn Cowen, Chief Policy and Public Affairs Officer (ccowen@cpc-nyc.org | (919-637-6866)

CPC STATEMENT ON THE FY20-21 NYS ENACTED BUDGET
New York, NY -- The Chinese-American Planning Council (CPC), a social services agency serving over 60,000 Asian American, immigrant, and low-income New Yorkers, releases the following statement on the enacted FY20-21 New York State budget:
"During a global pandemic and rapidly deepening economic crisis, CPC was deeply dismayed that the budget failed to center the needs of Asian American and Pacific Islander (AAPI), immigrant, and low-income New Yorkers. The enacted budget does little to protect immigrants, working families, and small businesses during the current public health crisis, and does not do enough to provide long-term paths toward social and economic empowerment," said Wayne Ho, President & CEO of CPC. "Asian Americans have been the first to feel the harmful economic impacts of the COVID-19 crisis, from Chinatown businesses shutting down starting in January to community members being unable to seek care due to lack of insurance or immigration fears. A budget which does not put the health and economic security of our communities first means that we will be the last to recover."
Health Care and Long Term Care:
CPC sharply criticizes the cuts that were made to Medicaid, devastating our home care care coordination, and public hospitals. These cuts put New York at risk of worsening the COVID-19 crisis and delayed implementation harms our public health system's ability to respond to future needs. Community members rely on long term care and community health programs to help them receive dignified care in their homes and communities, and community health programs and public hospitals are often their only way of receiving needed health care. To cut these programs in the midst of an epidemic is unconscionable.
Social Services Programs and Workers:
CPC is grateful that key programs which support Asian American, immigrant, and low-income New Yorkers, like the Settlement House Program, Liberty Defense Fund, and Adult Literacy Education were restored, maintaining services for our growing communities. But the escalating economic pressure from COVID-19 has demonstrated that the state must expand critical safety net programs to prevent families from falling into crisis. Once again, the budget did not include needed funding to increase contracts (3% increase to contracts for five years) for human services workers, who are an essential workforce throughout this pandemic and were already stretched thin before the current crisis. It is also critical that the State ensure that social services contracts are fully funded and that workers receive Personal Protective Equipment (PPE) and hazard pay where necessary.
CPC is also concerned about the inclusion of the quarterly review plan, granting unilateral authority to the Governor's Office to adjust the state budget, which could uniquely harm social services programs that need reliable multi-year funding to maintain operations and meet community needs. CPC calls on the State Legislature to continue to fight for the programs that serve their communities, especially as rolling cuts may threaten them as the COVID-19 crisis continues.
Immigrant and Low-Income Communities:
CPC is disappointed that the budget failed to address the systemic economic and racial disparities that extend beyond, and deepen the COVID-19 crisis. CPC is deeply concerned that the budget failed to include funding for NYCHA or housing supports at a time when many New Yorkers are suddenly without a job and unable to make ends meet. At the same time, the budget rolled back important reforms to bail, ensuring the continued incarceration of communities of color and low-income New Yorkers.
Lastly, CPC is disappointed to see that the budget did not include any revenue raising measures at a time when New York faces an unprecedented economic and public health crisis. A deep investment in our infrastructure, safety net programs, and the individuals and families who have been hardest hit by COVID-19 will help our community members with eventual recovery, not an austerity budget.
CPC looks forward to continuing to work with the Governor's Office and State Legislature to implement this budget to ensure it serves our communities, as well as to advocate for important policy priorities during the rest of the legislative session. We will also work with the Mayor's Office and City Council to respond to this State budget and ensure the needs of all New Yorkers are met.
---
About CPC
The Chinese-American Planning Council (CPC) is the nation's largest Asian American social services organization. Founded in 1965, CPC aims to promote the social and economic empowerment of Chinese American, immigrant, and low-income communities of New York City.
###