CPC Attends Chinatown Vigil, Stands with Allies to Condemn Housing Crisis
Main Content
CPC Attends Chinatown Vigil, Stands with Allies to Condemn Housing Crisis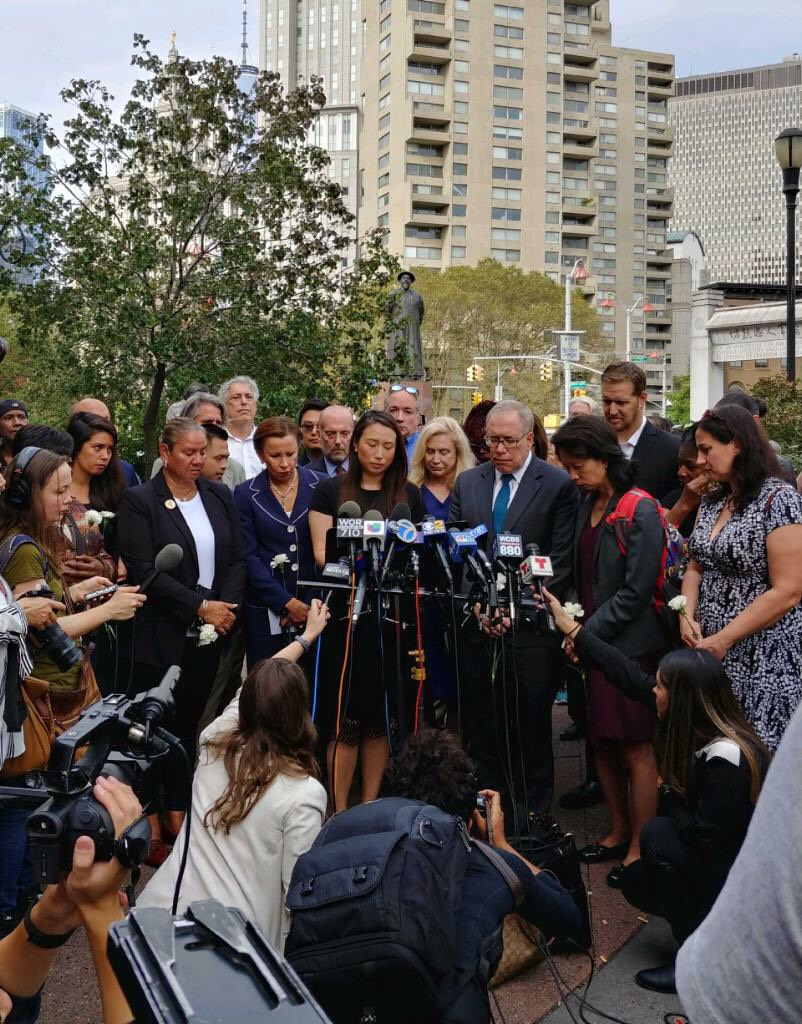 On October 5, 2019, five community members experiencing homelessness were brutally attacked in Chinatown/Lower East Side while sleeping outside. Four of these community members lost their lives and one remains in critical condition.
"CPC extends our sympathies to the families of the individuals killed last night in Chinatown/Lower East Side. The violence has shocked many of us, and as we mourn the loss of lives, we also call on the City to work together to make sure New Yorkers living without housing or without mental health support have a place to turn. The rate at which New Yorkers experience housing insecurity is unacceptable. We hope to work with our elected officials and our partners to make sure Chinatown continues to be a place to live, work, worship, visit, and find support." said Wayne Ho, President & CEO of CPC, soon after news of the incident was made public.
On October 7, 2019, NY State Assemblymember Yuh-Line Niou held a vigil for the community members lost. Media and advocates heard directly from community members who knew and mourned the victims, sharing stories and anecdotes of their lives and relationships. They were joined in vigil by Congress Members Nydia Velasquez, Carolyn Maloney, City Comptroller Scott Stringer, and Council Member Helen Rosenthal who issued statements of support and decried the growing housing crisis, as well as the lack of mental health services. Friends, family, and community advocates closed the vigil by placing white carnations at the scene.

CPC denounces the dehumanization of New Yorkers who experience homelessness and the chronic lack of available low-income housing and mental health services. As a social services organization committed to social change, CPC calls on the City and State to address the housing crisis and provide support, outreach, and housing services that are rooted in community.

During the vigil CPC's Director of Policy & Advocacy, Amy Torres said, "As we mourn the loss of lives, we also call on the City and State to make sure all New Yorkers have a place to turn. As the nation's largest provider of social services for Asian Americans and Pacific Islanders, CPC has long been a vocal opponent to the chronic underfunding of human services that support our communities. For too long, the answer to individuals experiencing mental health or housing crisis has been policing. But advocates know, the real way to divert crisis is not with handcuffs, but through hands-on community support. Each time our City and State leaders dehumanize New Yorkers experiencing housing insecurity, they make it that much easier for public opinion to turn against the poor rather than against their own policy failures. The New Yorkers who lost their lives this weekend were just that: New Yorkers. We must honor their memory by continuing the fight for change."