CPC-BCS Immigration Know Your Rights Forum
Main Content
CPC-BCS Immigration Know Your Rights Forum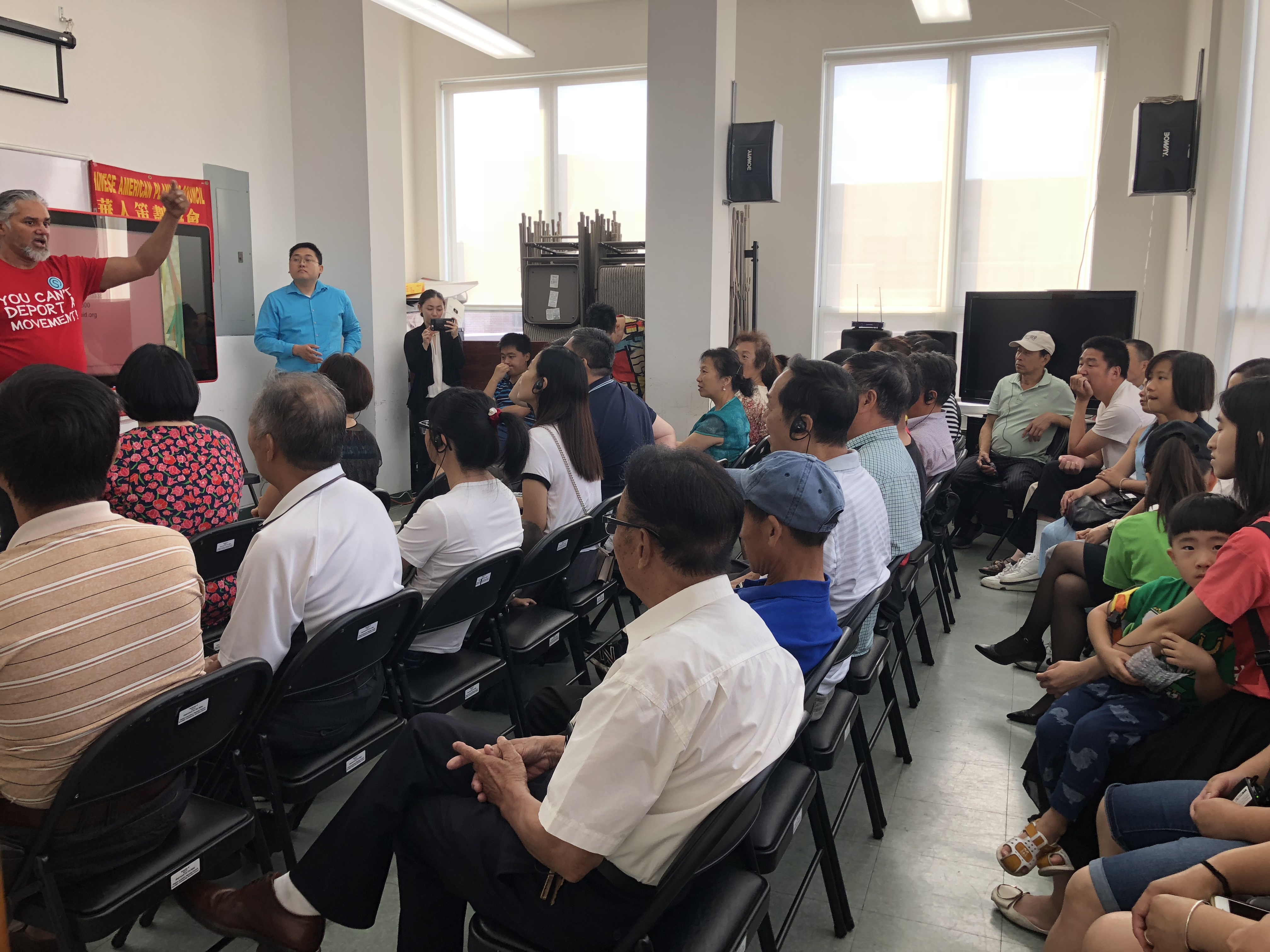 On a very hot Thursday afternoon, a large group of participants gathered on the 5th floor of CPC Brooklyn Community Services to learn more about their rights and best practices for encounters with ICE, how to apply for IDNYC, family preparedness, among others. In collaboration with NYC Mayor's Office of Immigrant Affairs, Legal Aid Society, New Sanctuary Coalition, and Parent Child Relationship Association and organized by Office of Congresswoman Nydia Velazquez staff, on Thursday, July 25th at 3:00 pm, community members had an opportunity to learn more about how to protect themselves, empower them when interacting with ICE or police, setting up a safety plan, among other things. Speakers engaged the audience by using colorful videos and presentations followed by questions to solidify the material being presented. Community members responded positively to the speakers and asked a lot of additional questions afterwards.
This event was made possible by the coordination from Office of Congresswoman Velazquez. Special thanks to Debbie Lee, Staff Attorney from Legal Aid Society, Franklin Lee, Paralegal/ Immigrant Know Your Rights Trainer from Lutheran Social Services, and Ravi Ragbir, Executive Director from New Sanctuary Coalition for their energizing presentations.
---
If you or someone you know would benefit from a Know Your Rights workshop, Brooklyn Community Services is hosting another Know Your Rights workshop on Thursday, August 15th at 11:00 am. For more information regarding the next Know Your Rights workshop, please click here or contact us at (718) 492-0409 ext. 313.