Youth of CPC-Trinity Youth Arts Network Sing and Perform on Guitar, Ukulele, and Recorder
Main Content
Youth of CPC-Trinity Youth Arts Network Sing and Perform on Guitar, Ukulele, and Recorder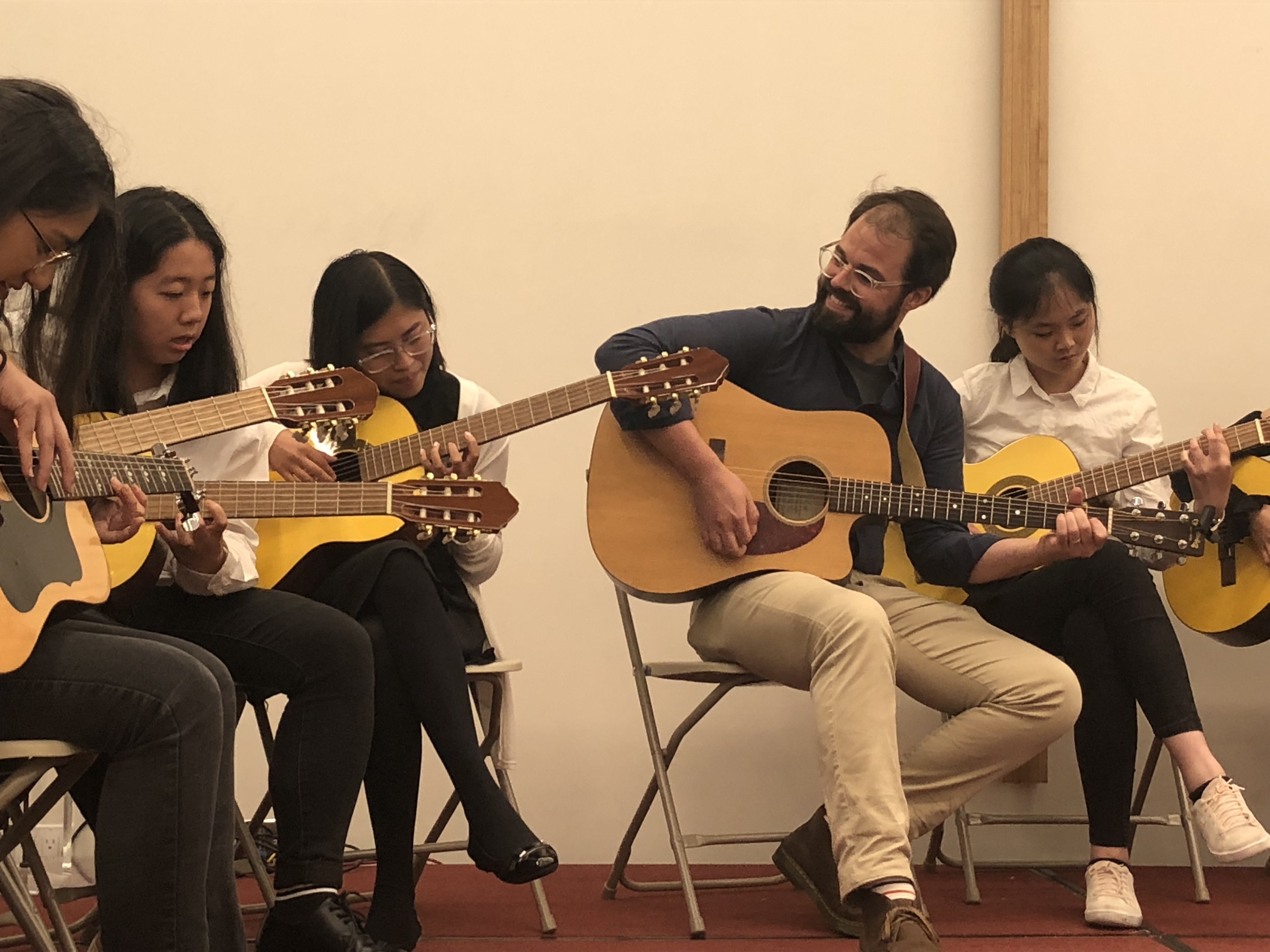 Two CPC-Trinity Youth Arts Network concerts at St. Paul's Chapel and Oversea Chinese Mission Church on June 17th and June 18th 2019 featured performances by children and youth from CPC's afterschool programs. Participants of Confucius Plaza SACCC, Chrystie Street Center SACCC, Pike Street SACCC, and the High School for Dual Language and Asian Studies on Grand Street showcased their musical abilities on recorder, guitar and ukulele, and through singing songs.
Trinity Wall Street has partnered with the Chinese American Planning Council's afterschool programs since January 2014. Over the past 5 years, the CPC-Trinity Youth Arts Network, has provided 670 children of high-needs public schools and their families with quality music education and arts exposure. Each child in the program receives 45 minutes of instruction per week throughout and participates in at least two performances per program year.
You can see their most recent concert in a new video produced by Trinity Church at St. Paul's Chapel embedded here. In the concert, children from Pike Street Songwriters performed the songs composed by themselves, which were Cruisin' Down the Street with Your Crew is Neat and Someone Got Taken.
At each of these afterschool programs, students are given the opportunity to participate in choral education, and recorder, ukulele and guitar instruction, directed by 2019 Teaching Assistants, Tahair Clayton, Joel Esher, Aubrey Johnson and Lauren Rose, as well as Melissa Attebury, Associate Musical Director at Trinity Wall Street.
Through music enrichment, CPC's children and youth participants developed their hand-eye coordination, focus, and leadership. Families are invited to concert performances to spend time together and enjoy new spaces for art and music.