Trans* Youth Retreat 2015
Main Content
Trans* Youth Retreat 2015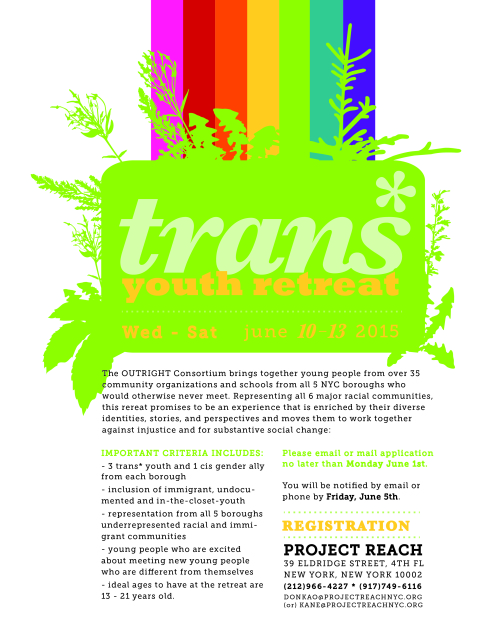 PROJECT REACH'S LGBTQ Youth Planning Committee
invites you to its FIRST-EVER, city-wide
TRANS* YOUTH RETREAT!
APPLY TODAY! :D
This year, as a result of requests from the transgender youth community for a "room of their own", Project Reach will partner with transgender and gender non-conforming youth to provide a safe and open space where their shared experiences and challenges will take center-stage.
This Retreat seeks to give voice and visibility to trans* youth across the city whose struggles, dreams and aspirations pave a better life for those who come after them.
Project Reach's LGBTQ Planning Committee invite you to its first-ever Trans* Youth Retreat.
DEADLINE for the Online Application is June 1st
All attendees will be notified by June 5th