CPC Promotes Kevin Tse as Deputy Director of Education and Career Services
Main Content
CPC Promotes Kevin Tse as Deputy Director of Education and Career Services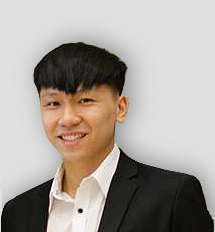 The Chinese-American Planning Council (CPC) is excited to announce that Kevin Tse has been promoted to Deputy Director of Education and Career Services. In this role, Kevin will manage CPC's youth services and workforce development programs that serve over 6,200 New Yorkers each year.
Kevin began working at CPC in October 2014 as an Education Specialist for the Young Adult Internship Program. He has since held roles as a Program Director for CPC's After School Advancement Program at Queens High School for Language Studies as well as Director of School Programs managing CPC's portfolio of school-based services. During this time, Kevin has been instrumental in expanding CPC's after-school funding and community resources, in addition to implementing a strategic plan to improve communication and collaboration across the schools. Since his arrival, Kevin has also spearheaded CPC's annual, citywide Youth Basketball Tournament, launched the Alumni Network, and piloted a leadership development and mentoring initiative to help connect CPC alumni with several of the top financial and consulting firms in New York City. Prior to joining CPC, Kevin was involved in youth development programs at the Charles B. Wang Community Health Center. Kevin is an alum of the United Neighborhood Houses' Emerging Leaders Program and Community Resource Exchange's High Performing Managers Initiative. Born and raised in New York City, Kevin was the Valedictorian for University Neighborhood High School and received his BA in Economics at Hunter College.
"I am incredibly honored and grateful to be chosen as the new Deputy Director of CPC's Education and Career Services Division, an important role that will allow me to continue my passion for working with community partners and education/career programs. Through my work, I hope to emphasize the importance of collaboration, efficiency, and communication between the staff and community members with whom I work," said Kevin. "Lastly, I want to thank my supervisors, team members, and those who have supported me throughout my career and provided me with their guidance and encouragement. I look forward to working with the team in a greater capacity in the time to come."