Coalition for Asian American Children and Families (CACF) and Chinese-American Planning Council (CPC) Announce Transition of Mitchel Wu
Main Content
Coalition for Asian American Children and Families (CACF) and Chinese-American Planning Council (CPC) Announce Transition of Mitchel Wu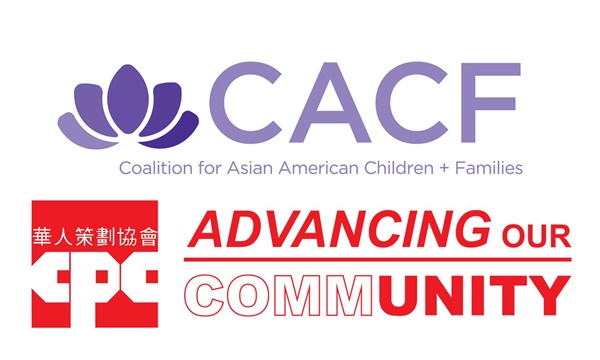 The Coalition for Asian American Children and Families (CACF) and the Chinese-American Planning Council (CPC) announce the appointment of Mitchel Wu as CPC's Director of Queens Community Services, effective June 4th, 2018. As Director of Queens Community Services, Mitchel will be responsible for leading the implementation and growth of CPC's social services in Flushing and other Queens neighborhoods. Previous to his appointment, Mitchel served as Director of Programs at CACF, having joined the organization in 2009. As a life-long Queens resident, Mitchel is excited to build a stronger Queens for all community members.
"We thank Mitch for nearly a decade of service to CACF and for returning to help lay a strong foundation for our work in building a pipeline of community advocates committed to social change," said Vanessa Leung, Co-Executive Director of CACF. "Mitch has been integral to CACF's ability to create supportive, community centered spaces for young people, parents, service providers, and others, to learn how be strong agents of change."
"We know that Mitch will be an invaluable addition to the CPC team and are proud to see him take on this new leadership role in the community," said Anita Gundanna, Co-Executive Director of CACF.
"We are excited to have an accomplished community leader like Mitch join the CPC team," said Wayne Ho, President & CEO of CPC. "As CPC expands our services in Queens, I cannot think of a better person to lead our efforts than him. Mitch's knowledge of Chinese American and Asian American communities, passion for social services and social change, and ties to Flushing will help CPC to successfully advance our community."
Most recently, Mitchel served a nearly nine-year tenure with CACF, working with member agency staff, young people, and parents to advocate for social change. As CACF's Director of Programs, he launched the Asian Pacific American Social Justice Leadership Institute in 2017, training staff of member agencies to address community needs through social change efforts at the city, state, and national levels. Since 2012, Mitchel worked with NYC public school parents and high school youth to build leadership skills, develop youth and parent led campaigns, and increase youth and parent engagement on the school and citywide levels. He joined CACF in 2009 to launch Project Collegebound, which worked with two Flushing high schools to improve college readiness by organizing English Language Learners, coordinating college readiness programs, and conducting professional development for school staff. Prior to CACF, Mitchel worked with a variety of programs to support immigrant, English Language Learner, and first-generation college students in California and New York. A native of Queens, NY, Mitchel graduated from Cardozo High School and received his BA from SUNY Stony Brook and his Master of Arts in Ethnic Studies from San Francisco State University. Mitchel is the Public Advocate's appointee to the Citywide Council for English Language Learners. He is also an alum of the Coro New York Leadership Center's Immigrant Civic Leadership Program. Additionally, Mitchel is a lecturer at CUNY Hunter College in Asian American Studies. He has contributed work in The Contemporary Asian American Encyclopedia (2009), Koreans in America: History, Identity, and Community (2011), and The Asian American Policy Review at Harvard University's Kennedy School. In 2016, Mitchel received the PASEsetter Award from the Partnership for After School Education.
"I am excited for this opportunity to be the Director of CPC Queens Community Services. Growing up in Queens, I have seen Flushing grow and transform in the past three decades. It is a dynamic and densely populated urban community with over 62% of Flushing residents being foreign born," said Mitchel Wu. "During my time at CACF, I had the pleasure to work with immigrant youth and families in two Flushing-based high schools to increase parent engagement and improve college readiness culture. I would like to thank CACF for all their leadership in supporting me in the Flushing-based work, in addition to all the citywide and statewide advocacy efforts that I have been part of for the pan-Asian community. I look forward to being back in Flushing to work and serve immigrant and vulnerable community members in Flushing and also for greater Queens."

About CACF
The Coalition for Asian American Children and Families (CACF) is the nation's only pan-Asian children and families' advocacy organization bringing together community-based organizations as well as youth and parents to fight for equity for Asian Pacific Americans. Founded in 1986, CACF aims to ensure Asian Pacific American families are safe, healthy, and leading fulfilled lives.
About CPC
The Chinese-American Planning Council (CPC) is the nation's largest Asian American social services organization. Founded in 1965, CPC aims to promote the social and economic empowerment of Chinese American, immigrant, and low-income communities of New York City.