Statement on FY219 Enacted NY State Budget
Main Content
Statement on FY219 Enacted NY State Budget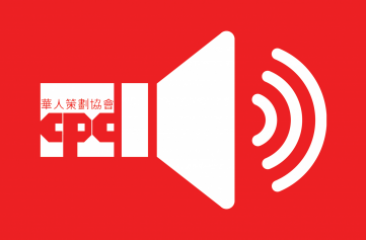 CHINESE-AMERICAN PLANNING COUNCIL'S STATEMENT ON FY19 ENACTED NEW YORK STATE BUDGET
For Immediate Release
April 3, 2018
Contact: Carlyn Cowen, Chief Policy and Public Affairs Officer, (212) 941-0920 x 155, ccowen@cpc-nyc.org
New York, NY – The New York State Budget was passed early Saturday morning, totaling $168.3 billion. The enacted FY19 budget contained many significant victories for our communities. At a time when Asian American, immigrant and low-income New Yorkers are threatened by the federal administration, the State budget goes a long way to protect and empower those communities, yet there is still much work to be done.
"The Chinese-American Planning Council is grateful for the hard work of State officials and other advocates who fought for immigrant and low-income communities throughout the budget negotiations," said Wayne Ho, President and CEO. "The restoration of Child Welfare Preventive, Liberty Defense Project, and Settlement House Program funding, as well as increases in Adult Literacy and Summer Youth Employment Program funding, will help CPC to continue to promote social and economic empowerment of our community members and their families. The funding of the minimum wage for contracted social services nonprofit employees will also help CPC to better support our staff so that funds previously used to close the gap will go further toward advancing our community."
Below is a summary of key budget items that impact Asian American, immigrant and low-income communities, as well as the items that affect nonprofit organizations serving these communities. CPC has been working with other advocates and elected officials to push for these priorities to be fully funded in the State budget.
Strong Nonprofits for a Better New York: $15 million investment towards funding the mandated minimum wage increase in State contracts with human services providers is much needed help for nonprofits to cover these increases. Unfortunately, the $65 million ask for a Cost of Living Adjustment (COLA) for nonprofit employees was not included. While the $100 million ask for the Nonprofit Infrastructure Capital Investment Program was not included, nonprofits were made eligible to receive capital funding for the State and Municipalities (SAM) Facilities Program. Adequate indirect rates continue to go unfunded in the State budget, and we plan to continue working to ensure that all contracts are funded to meet the full cost of providing services.
Adult Literacy, After-School, Summer Youth Employment Program, Naturally Occurring Retirement Communities (NORCs), and Pre-Kindergarten: Increases were made to all of these key programs that support our community members and their families.
Child Welfare Preventive: The 62%-38% child welfare preventive/protective services open-ended State reimbursement to all counties and to New York City, which was capped in the preliminary budget, was preserved.
Close to Home: While Close to Home was extended for another 5 years, we are disappointed to see that its funding of $41.4 million was not included in the budget.
Settlement House Program: $2.5 million was restored to support Settlement Houses.
Liberty Defense Project: $10 million was restored to ensure that all immigrants have access to quality legal counsel.
Home Stability Support: $15 million in funding was included for the rental assistance subsidy program that will help ensure that people are able to remain in their homes.
Invest in Skills NY: $175 million new approach for workforce investments will support strategic regional efforts to meet businesses' short-term workforce needs, improve regional talent pipelines, expand apprenticeships, and address the long-term needs of expanding industries, as well as improve the economic security of underrepresented groups.
Home Care: The State passed a provision to limit the number of contracts that managed long term care (MLTC) entities can have with Licensed Home Care Agencies beginning in October 2018. We will work with State officials and other advocates to ensure that home care agencies can continue meeting the specific needs of the communities they serve.
Early Voting: While funding to implement early voting was included in the executive budget, it was not included in the final budget. We will continue to work with the State to build equitable access to voting for New Yorkers.
CPC looks forward to continuing to work with the Governor's Office and State Legislature to implement this budget to ensure it serves our communities, as well as to advocate for important policy priorities during the rest of the legislative session. We will also work with the Mayor's Office and City Council to respond to this State budget and ensure the needs of all New Yorkers are met.
Click here for CPC's FY18-19 NY State Policy & Advocacy Agenda