Making Your Mark in the Queens Community
Main Content
Making Your Mark in the Queens Community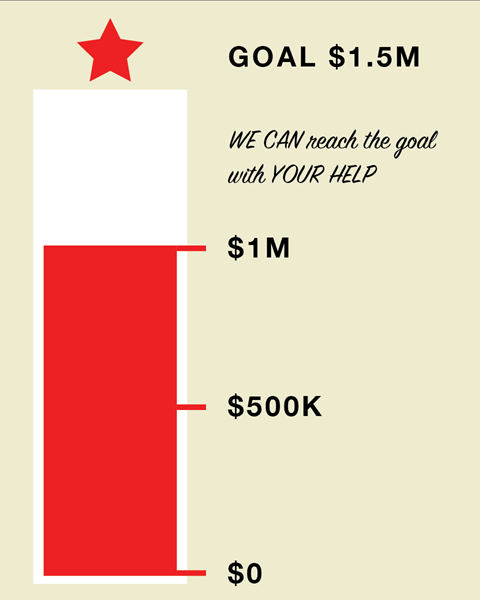 We launched the CPC Queens Naming campaign in February 2017 with a goal of raising $1.5 million to sustain and expand our services to meet growing community needs in Queens. With the support of our generous supporters, we have surpassed $1 million!
To reach our goal and raise the remaining $500,000, we need your help.
Your support makes all of our work possible which includes the many activities held by our Queens Early Childhood Center that enriches the lives of all the children in our program.
---

Their Stories, Your Impact
With your help so far, the CPC Queens Community Center has been able to provide safe spaces and services to individuals and families of all ages in the community. One example of this can be seen in the CPC Queens Early Childhood Center located on the third floor of the CPC Queens Community Center. The students were able to learn about shadows and apply their knowledge in real life by looking for their shadows around the center on Groundhog Day. To read more about their Groundhog Day adventure, click here.
"I love the CPC Queens Early Childhood Center because my daughters are extremely happy here, they LOVE their teachers, are speaking more and always have so much fun working on new art projects.... All the teachers and staffs here have great big hearts and encourage parent-child interaction during daycare hours that I haven't seen anywhere else." said Ip, mother of twins' daughters.
Click here to help our Queens community members thrive
---

Serving 3,000 Community Members Everyday in Queens
The CPC Queens Community Center is home to an early childhood center, senior center, job training programs, youth services, senior employment program, services for individuals with developmental disabilities, and other critical social services. With your help, the CPC Queens Community Center can serve more Chinese American, immigrant, and low-income community members!
Click here to become a part of this lasting legacy
---

Join us for the CPC Queens Impact Celebration
The CPC Queens Impact Celebration will be held on August 15, 2018 at CPC Queens Community Center. For more information, please contact Mabel Long at (212) 941-0920 x140 or mlong@cpc-nyc.org.
---

Thank You to Our Major Gifts & Pledge Supporters
Ong Family Foundation
Sir Gordon Wu and Lady Ivy Wu
The Glow Foundation
WAC Lighting
Spectrum
Veronica Tsang
Amy & Biu Hung
J & K Pi Family Foundation
Pui Chi Cheng
Jay Lau
Elaine Chin-Ming
NCheng LLP
Gin Wah Yang
Eric Slighton
Gebond Chow
Donors are listed by level of contribution