CPC Hosts Youth Forums on the Stoneman Douglas Tragedy and National Student Walkout Day
Main Content
CPC Hosts Youth Forums on the Stoneman Douglas Tragedy and National Student Walkout Day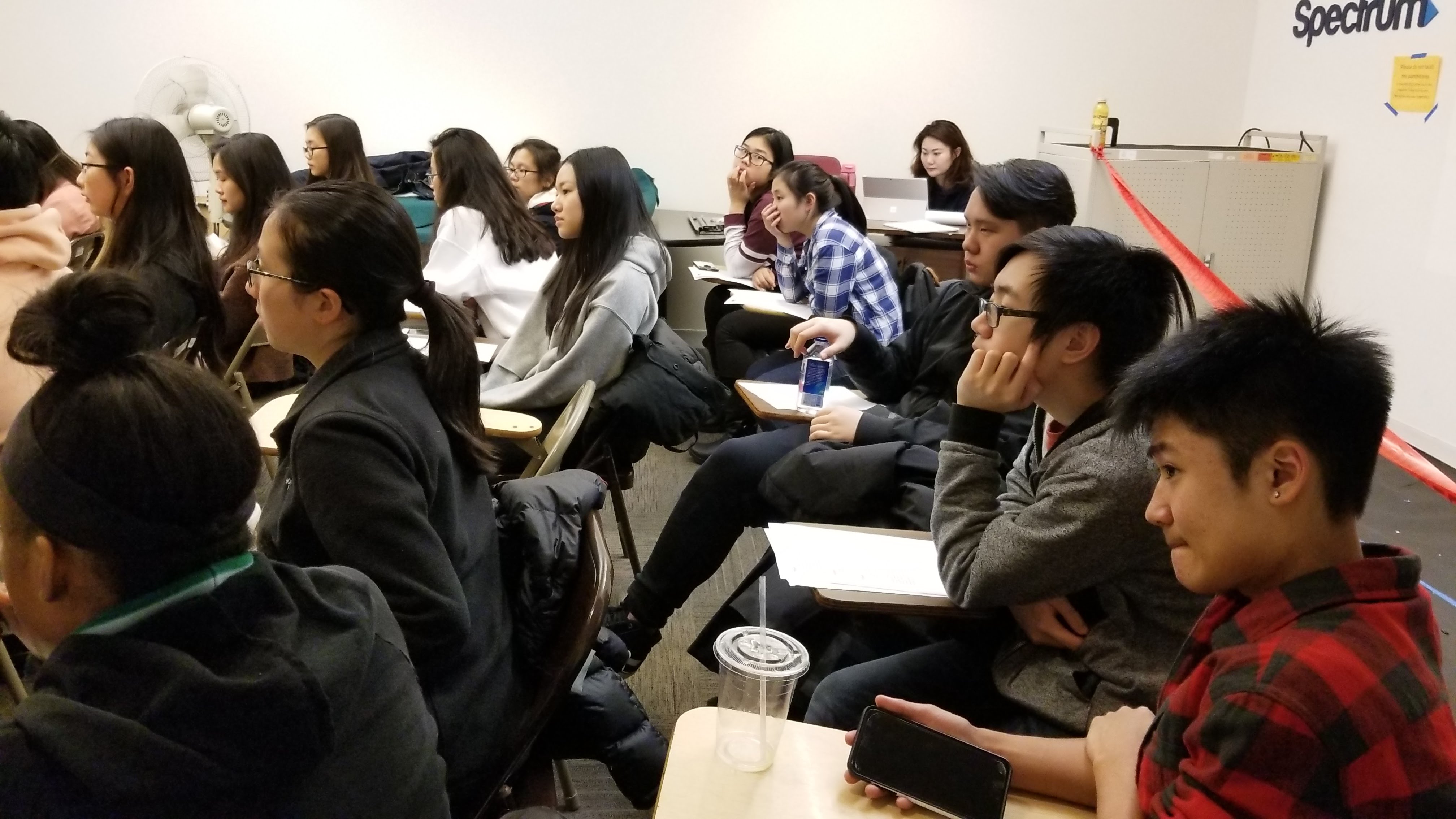 On March 8, 2018, CPC's Educational and Career Services division (ECS) hosted a youth forum at our Manhattan Community Center to provide high school participants with a safe space to share their reactions to the February 14th shooting at Stoneman Douglas High School, and brainstorm ideas on how to take a stance against gun violence. Similar youth forums were held at CPC's Brooklyn Community Center and Queens Community Center.
Twenty high school juniors and seniors across several NYC public high schools participated in the Manhattan forum and commemorated the 17 deceased victims of the shooting by observing a 17-second moment of silence. Attendees learned about the prevalence of school shootings since the 2012 Sandy Hook Elementary School tragedy, gun violence death rates in the U.S. compared to other countries, current gun laws, and various examples of civic engagement (e.g., student walkouts and labor strikes). ECS staff provided students with a list of resources, including know your rights toolkits, information on student groups at local high schools who are organizing youth-led walkouts, data on gun violence in the U.S., and gun laws by state. Participants also created flyers to promote National Student Walkout Day on March 14th.
Many of the attendees who initially expressed apprehension or ambivalence about participating in National Student Walkout Day felt resolved to do something to show solidarity. The Manhattan In-School Youth Program's (ISY) Youth Council decided to create a public service announcement, urging the U.S .government to adopt more stringent gun laws and ensure school/community safety. One participant proposed that CPC leverage it's standing as the nation's largest Asian American social service agency to write a letter to legislators that includes youth participants' sentiments toward gun reform.
Following National Student Walkout Day, ECS is planning to host another round of forums to allow students to reflect on their experience.