Assemblywoman Rozic visits CPC Queens Community Center
Main Content
Assemblywoman Rozic visits CPC Queens Community Center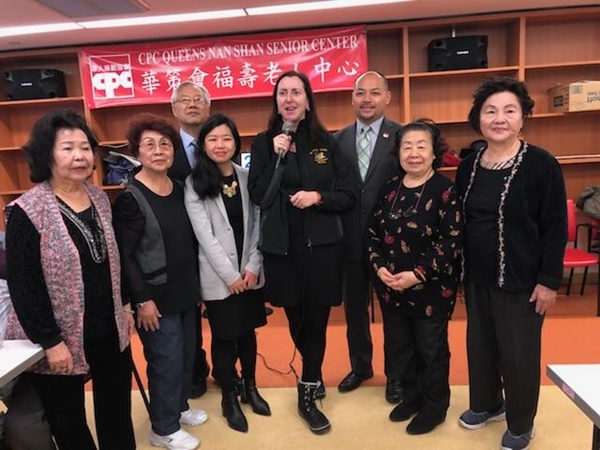 On Thursday, January 18, 2018, NY State Assemblywoman Nily Rozic visited CPC Queens Community Center. Alongside, CPC's President & CEO, Wayne Ho, Assemblywoman Rozic toured our Queens Flagship community center and saw the many faces of the lives CPC reaches with our programs. CPC staff took the opportunity to share information about our organization, the services we offer, and the challenges we face in meeting our clients' needs. She appreciated all of the comprehensive services that we provide, such as senior center, childcare, youth, workforce, special needs, senior employment program, and multi social services.
Assemblywoman Rozic also brought in her office's resources to share with our seniors. She states that by keeping our seniors informed we are giving them the tools they need to lead healthy, comfortable and active lives.
We are thankful for Assemblywoman Rozic's continued commitment to seniors, children and families.
Click here to learn about the programs offered at the CPC Queens Community Center