CPC Statement on the Supreme Court Upholding the Public Charge Rule
Main Content
CPC Statement on the Supreme Court Upholding the Public Charge Rule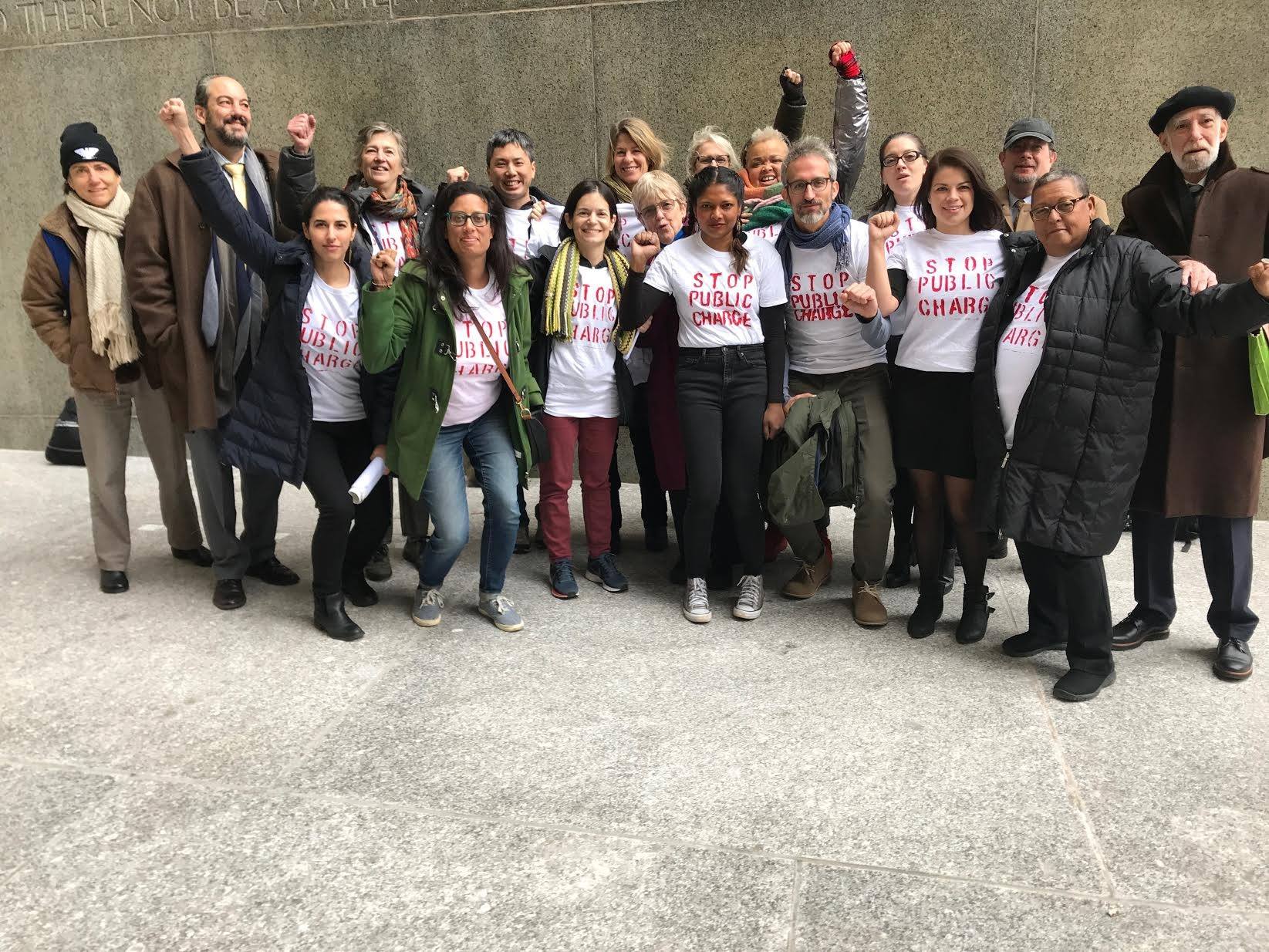 **FOR IMMEDIATE RELEASE** 即時發布
Date: 2020年1月28日 1/28/2020
Press Contacts 聯絡人:
Carlyn Cowen, Chief Policy and Public Affairs Officer (ccowen@cpc-nyc.org | 919-637-6866)
CHINESE-AMERICAN PLANNING COUNCIL (CPC) STATEMENT ON THE SUPREME COURT UPHOLDING THE PUBLIC CHARGE RULE
華人策劃協會(華策會)對聯邦最高院27日裁定允許川普政府推動「公共負擔」的政策新規 的聲明
New York, NY -- The Chinese-American Planning Council (CPC) is opposed to the Supreme Court upholding the public charge rule, as a systematic attack on low-income, immigrant families, and communities of color.
紐約曼哈頓 - 華人策劃協會(華策會)反對聯邦最高法院27日裁定允許川普政府推動「公共負擔」的政策新規。 這新法規專門攻擊低收入,移民家庭以及少数族裔社區.
"As the nation's largest social services nonprofit for Asian Americans and Pacific Islanders, CPC understands that this rule will be devastating for generations to come, and will fight back against this rule and to make sure our community members have the information and resources that they need. CPC believes that immigrants do not have to choose between staying in this country and getting access to food, housing, and healthcare," said Wayne Ho, President & CEO of the Chinese-American Planning Council.
"華策會是全美國最大的亞裔美國人及太平洋島民社區服務機構。華策會知道這法規對後代具有毀滅性,並將反對這一法規,並確保我們的社區成員得到他們所需要的信息和資源。華策會認為移民不應該需要選擇留在這個國家和獲得食物,住房和醫療保健。"華策會首席執行官何永康說到。
The public charge rule primarily affects specific categories of immigrants applying for a green card. The rule does not affect all immigrant New Yorkers enrolled in public benefits. It does not directly impact citizen children of immigrants. We urge community members to seek advice from CPC or a trusted legal source before making any changes to their benefits. The chilling effect of community members choosing not to enroll in benefits or de-enrolling from these programs is far more dangerous than the actual rule. Depriving people of the care and services they deserve is precisely how the Federal government is trying to harm immigrant communities.
「公共負擔」(Public Charge)的政策新規主要影響一些申請綠卡的移民。該規定不影響所有收到公共福利的紐約移民。該規定不影響移民的美國公民小孩。我們敦促大家在對他們的福利進行任何更改之前,向華策會或可信賴的法律服務來源尋求建議。剝奪人們應得的照顧和服務,正是聯邦政府所傷害移民社區的方式。
The public benefits that will be considered include SNAP, public/Section 8 housing, Medicaid, Medicare Part D, long term care. However, enrollment in one or even several of these public benefits is not enough to automatically determine someone as a public charge. A combination of other factors, like family support, English proficiency, and others, might be considered positively under USCIS review. For this reason, CPC urges people to stay enrolled, continue to enroll, and seek free, trusted legal advice to determine what path is best for themselves and their families. Additional information can be found at CPC community centers or by calling 311 (wait until prompted, press 5 for Mandarin, press 6 for Cantonese) and say "Action NYC" and "Public Charge."
有關的政府福利包含糧食捲,房屋補助, 聯邦醫療補助, 聯邦醫療保險 D 部分,和長期護理. 參加任何一項或多項的政府福利不會馬上被認為是公共負擔.美國公民及移民服務局會考慮全部因素,其中包括,例如家人的協助,英語能力等.華策會呼籲大家不要退出福利,繼續申請福利,和繼續尋找免費可信任的法律諮詢來確定對家庭最有幫助的選擇.如果您要更多資料,請到華策會的社區服務中心,或撥打 "311" (國語請按"5",廣東話請按"6"),並說"Action NYC"和"Public Charge".
About CPC
The Chinese-American Planning Council (CPC) is the nation's largest Asian American social services organization. Founded in 1965, CPC aims to promote the social and economic empowerment of Chinese American, immigrant, and low-income communities of New York City.
華人策劃協會(華策會)是全美國最大的亞裔美國人及太平洋島民社區服務機構.成立於1965年,華策會專門為紐約市的華裔美國人,移民,和低收入民眾提供金融權力和社區服務.
###