Launch of "Celebrate Chinese Culture Through Your Artwork" Drawing Contest
Main Content
Launch of "Celebrate Chinese Culture Through Your Artwork" Drawing Contest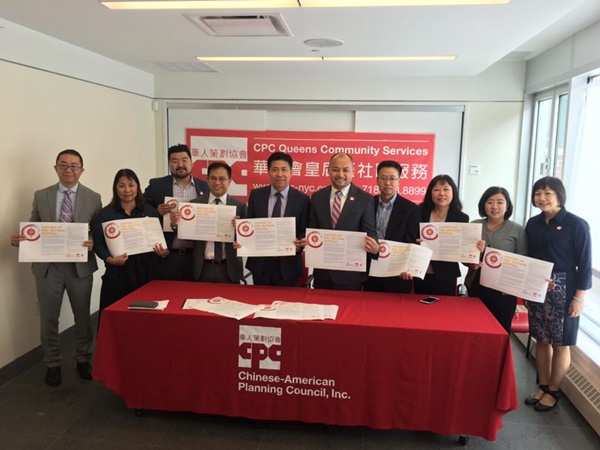 To celebrate the upcoming Mid-Autumn Festival, the Chinese-American Planning Council Inc. (CPC), Emblem Health and Flushing BID are pleased to present the "Celebrate Chinese Culture Through Your Artwork" drawing contest.
The Mid-Autumn Moon Festival is one of the most important holidays in the Chinese calendar. For over a thousand years, it has been celebrated during the first full moon of fall as a time of family reunions while delivering good wishes for the future.
To promote Chinese culture and the importance of a harmonious family, we would like to help children who grew up in America to learn about the meaning of the Mid-Autumn Festival, to cultivate both a sense of family and respect for family members, and to stimulate their creativity and imagination. Through the drawing contest we would also like to engage the community and ensure people appreciate our cultural heritage of celebrating Mid-Autumn Festival.
The "Celebrate Chinese Culture Through Your Artwork" drawing contest is open to all children between 4 years old to 12 years old. The competition pools are divided into 3 groups -- ages 4-6, ages 7-9, and ages 10-12.
CPC is excited to partner with Emblem Health and Flushing BID for this cultural event. We are glad to play a part in bringing together family and friends to celebrate a wonderful festival that centers on strengthening familial and community bonds.