CPC Provides Childcare Assistance to Low-Income Families with Undocumented Children in Queens
Main Content
CPC Provides Childcare Assistance to Low-Income Families with Undocumented Children in Queens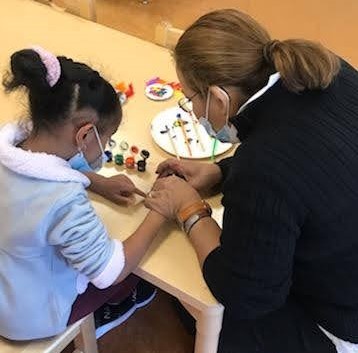 On December 14th, New York City Mayor Adams unveiled Promise NYC, a program that will provide subsidized childcare to low-income, undocumented families who are otherwise ineligible for federal subsidies due to their immigration status. CPC was entrusted with launching the initiative alongside three other community-based organizations. Each organization is responsible for a specific borough, with CPC focusing on Queens.
Promise NYC, a $10 million initiative, will begin in January and is intended to benefit 600 children over the next six months. It also aims to assist the recent influx of asylum-seeking families from South America to New York City.
The four community-based organizations were chosen due to their "deep ties to immigrant communities in their respective boroughs". CPC will handle applicants residing in Queens, Northern Manhattan Improvement Corporation will run the program in Manhattan and The Bronx, La Colmena will help Staten Island families, and the Center for Family Life will serve the families in Brooklyn.
"Asian American and Pacific Islanders have the highest rates of undocumented status of all racial groups, and this disproportionately impacts undocumented children who are often shut out of critical educational and support services," said Wayne Ho, President and CEO of CPC. "As an early childhood education provider for immigrant families of all backgrounds, we are proud to serve as a community partner in Promise NYC, a childcare assistance program which will allow undocumented children to participate in crucial academic and social-emotional development programs and which will provide quality childcare for working immigrant parents. We applaud Mayor Adams for spearheading this important initiative, and we appreciate Councilmembers Cabán and Hanif for their support. We look forward to working with the mayoral administration, NYC Administration for Children's Services, and other community partners to make this program a success."
Click here for the Mayor's press release.
Press Coverage: Chalkbeat, PIX 11, Harlem World Magazine, Yahoo News, City Limits, New York Amsterdam News, Jamaica Gleaner, Caribbean Today, Caribbean National Weekly