Hong Ning Housing Residents' Artwork on Display at Chatham Square Library
Main Content
Hong Ning Housing Residents' Artwork on Display at Chatham Square Library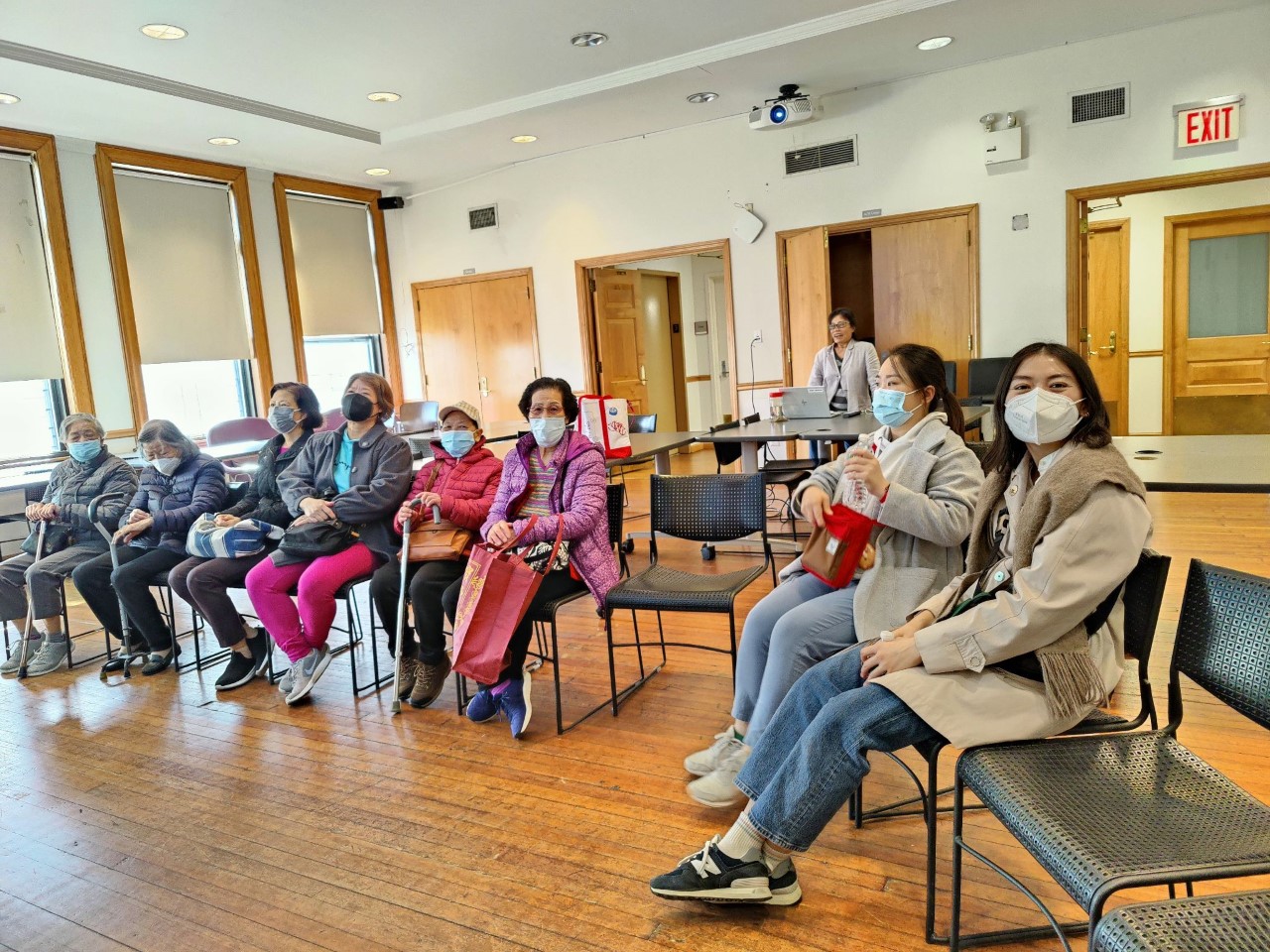 On November 4th, CPC's Resident Wellness Program at Hong Ning Housing hosted a tour of the Chatham Square Library. Older adults learned about the library's services and signed up for a library card. Prior to the visit, they participated in an art workshop, and their work was also displayed in the library.
Emily Y, an arts and crafts volunteer instructor specializing in block prints, taught elderly individuals how to construct "Hong Ning Flowers."
"The flowers represent a senior community that despite everything, continues to bloom," said Emily.