CPC Open Door Senior Center Celebrates 50th Anniversary with a Dinner Banquet
Main Content
CPC Open Door Senior Center Celebrates 50th Anniversary with a Dinner Banquet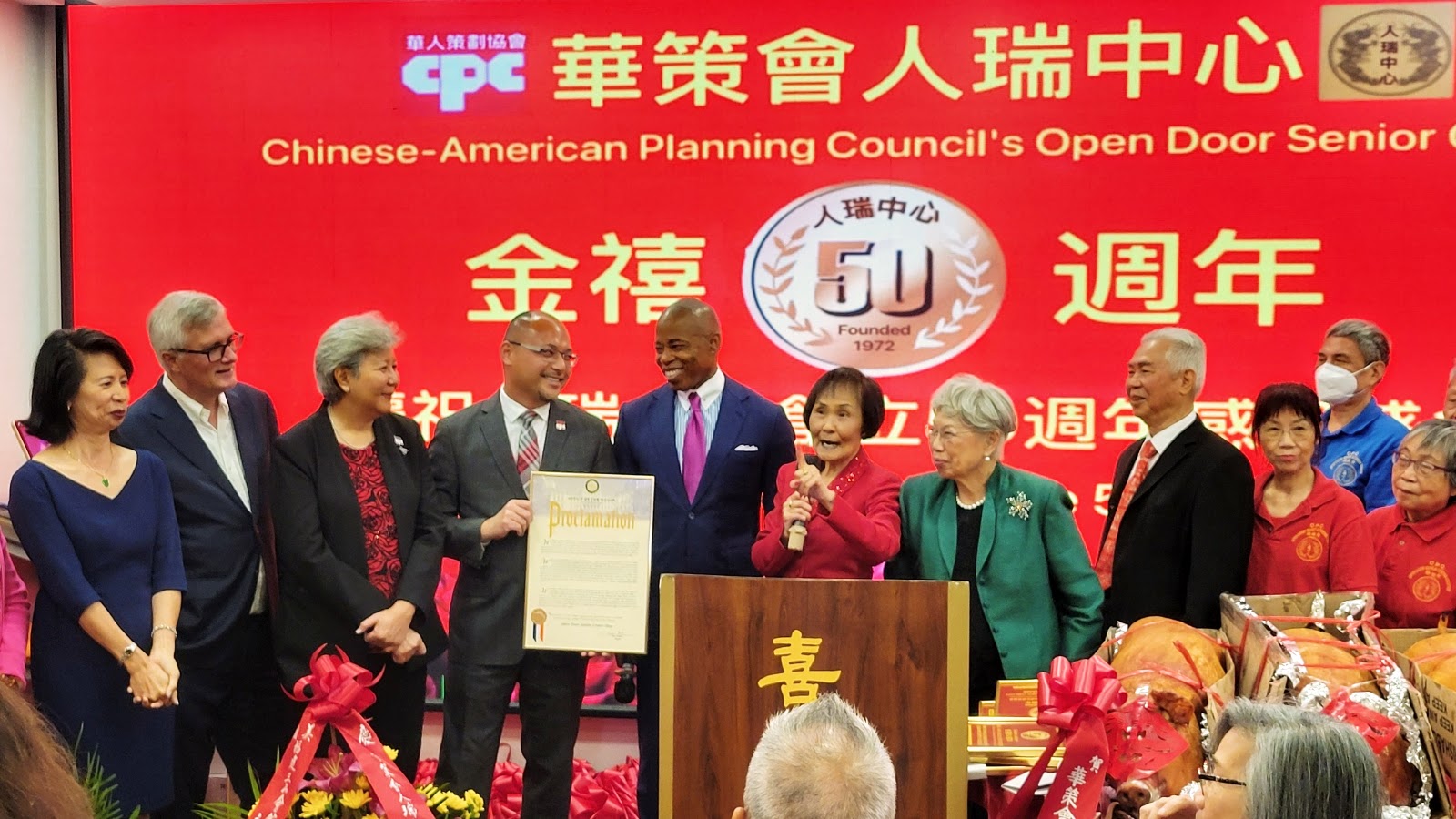 On October 7th, CPC Open Door Senior Center commemorated its 50th anniversary with a dinner celebration in Chinatown. New York Mayor Eric Adams also attended the ceremony, recognizing the center's long and rich history and the essential services provided to older adults, particularly during the pandemic.
Founded in 1972, CPC's Open Door Senior Center is housed in a historic, landmarked building in Chinatown and serves over 600 members aged 60 and over on a daily basis.
The center offers vital programming for older adults, including social assistance, nutritional meals, education, and recreation in a safe and inviting environment.
Press Coverage: Sing Tao Daily, China Press, World Journal, and Epoch Times.