The Lower East Side Youth Opportunity Hub Hosts Fall Festival
Main Content
The Lower East Side Youth Opportunity Hub Hosts Fall Festival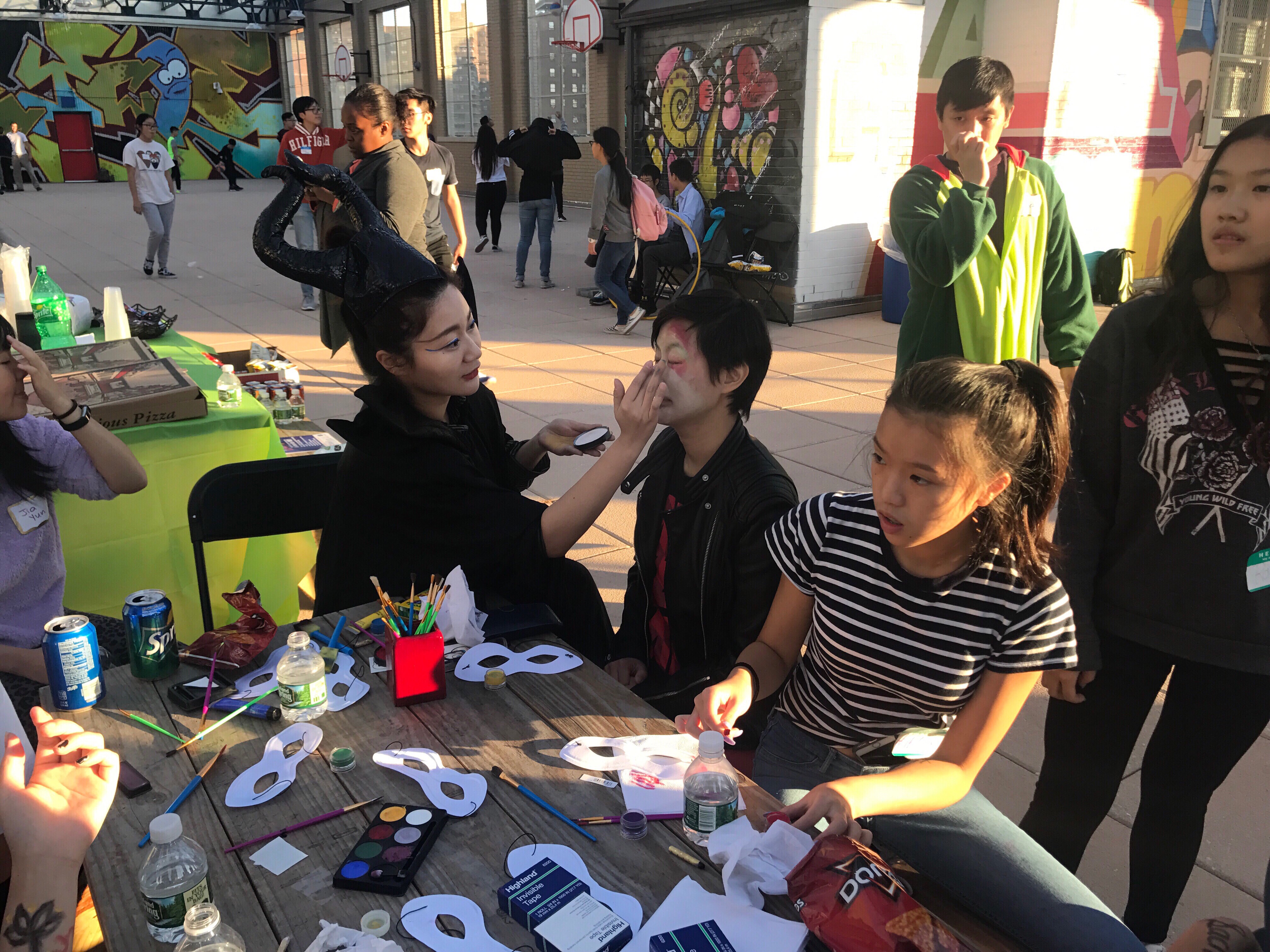 The Lower East Side Youth Opportunity Hub's first event was a Fall Festival held Friday, October 27th.
CPC is a proud member of The Lower East Side Youth Opportunity Hub -- a multi-site, multi-pronged social service, counseling, case management, and referral program for youth ages 13 - 24 who reside, go to school, or work in the Lower East Side.
The Fall Festival was held on the rooftop of Seward Park High School and had one hundred attendees. Activities included a raffle, Pictionary games, and an obstacle challenge and were focused on enhancing public speaking skills, socialization skills, teamwork, and leadership.
The event was also an opportunity to empower youth creativity through marshmallow spaghetti challenges, face painting competitions, and pumpkin painting competitions. It was an exciting social gathering with healthy competition between youth and an opportunity to establish new friendships.
Youth Opportunity Hubs are funded by the Manhattan District Attorney's Office's Criminal Justice Investment Initiative, which redistributes criminal forfeiture funds obtained through settlements with international banks. The Lower East Side's Youth Opportunity Hub links 6 community-based organizations to provide youth aged 13-24 with help finding a job, help returning to school, getting a GED or getting into college, mental health support, athletic activities like basketball, soccer, and baseball, trips and community events, and financial planning and access to resources
Operated by Henry Street Settlement, individuals can access Youth Opportunity Hub services at any of the six partner sites:
Henry Street Settlement: 301 Henry Street, 888 East Sixth Street and 80 Avenue D
Chinese-American Planning Council: 165 Eldridge Street
Educational Alliance: 25 Avenue D
Grand Street Settlement: 80Pitt Street
Hamilton Madison House: 50 Madison Street
University Settlement: 611 East 13 Street and 420 East 12 Street