CPC Chinatown Senior Center Older Adults Stay Active
Main Content
CPC Chinatown Senior Center Older Adults Stay Active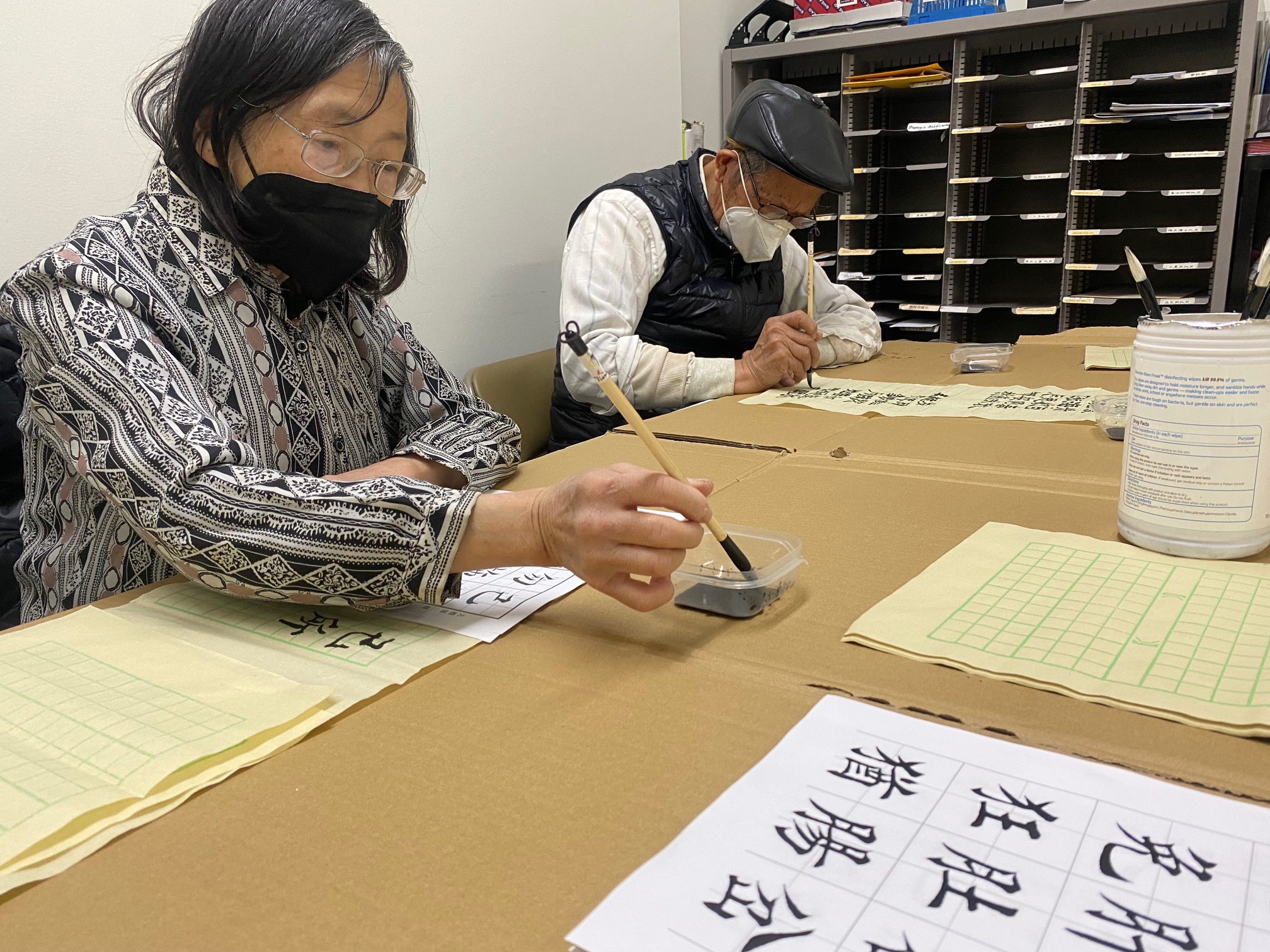 At the CPC Chinatown Senior Center, older adults stay active by participating in a series of stimulating programs!
With the culturally affirming practice of calligraphy class, older adults creatively maintain a relationship with the written Chinese language through this art form. Utilizing a brush, ink, and gridded paper, individuals are able to practice painting uniform characters within each of the squares in the grid.
To stay physically active, exercise classes provide the opportunity for older adults to stretch and get their blood circulating. In a seated position, these exercises use a prop of a towel to assist with balance and are gentle on the body.
Technology class ensures older adults are able to engage and communicate with the world around them. Learning how to use tablets and the internet give them the opportunity to keep learning and stay in touch with their loved ones!
CPC serves more than 10,000 older adult community members annually. Chinatown Senior Center is temporarily operating out of CPC's Central Office but continues to serve 180 hot meals to members daily and offer arts, health, and education programming to a limited number of members weekly.