Governor Hochul Announces $10 Million in Awards to Asian American Organizations
Main Content
Governor Hochul Announces $10 Million in Awards to Asian American Organizations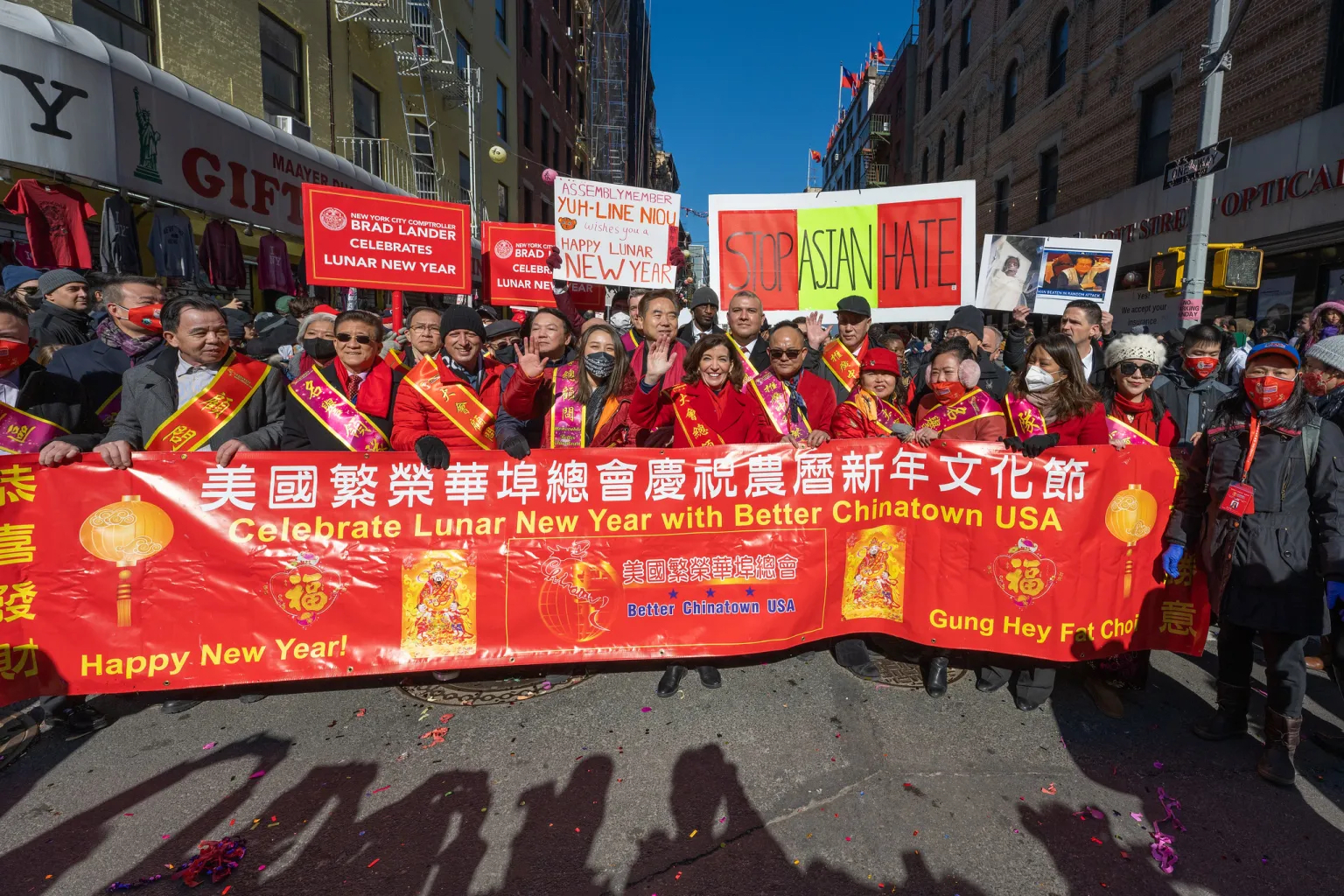 On February 20th, Governor Hochul announced funding to assist Asian American Community Organizations across New York State. The funding, in the amount of $10 million, will be distributed to community-based groups through the Asian American Federation (AAF), the Coalition for Asian American Children and Families (CACF), and the Chinese-American Planning council (CPC), as well as other organizations. This will be the largest investment in the Asian American community in New York State history.
Governor Hochul said, "The COVID-19 pandemic has had a devastating effect on so many vulnerable and marginalized communities across New York State. The Asian American community was especially hard hit, not only by the virus, but by an increase in hate and violent crimes. With this $10 million in funding, we are sending a strong message that hate has no home here, and we will continue to stand shoulder to shoulder with our sisters and brothers in the Asian American community. My administration is laser focused on continuing to help communities that have for too long been forgotten, not only as we recover from this pandemic, but for years to come."
The Chinese-American Planning Council (CPC), a social services organization that creates positive social change, will receive almost $700,000 to help empower Asian American, immigrant, and low-income communities in New York City by ensuring they have equitable access to the resources and opportunities needed to thrive. The funding will support CPC's culturally competent, linguistically appropriate community services and programs to improve the social determinants of health for children, youth, students, families, and seniors. Through this initiative, they will expand public access to resources, expand workforce service, enhance wrap-around case management and expand early childhood development.
President & CEO of the Chinese-American Planning Council Wayne Ho said, "We would like to thank the Governor's Office and State legislators for critical funding to support the Asian American and Pacific Islander community. The increase in anti-Asian violence and hate combined with the economic devastation of the pandemic have left our community in crisis. In the past year, CPC has served over 125,000 New Yorkers of all ages and backgrounds through our essential services, financial assistance, and pandemic relief efforts. CPC looks forward to receiving this funding from the State to continue addressing our community members' health, economic, and safety needs."
Read the full press release from the Governor's Office.
Read ABC News article, "New York Gov. Hochul gives $10M to Asian American groups impacted by COVID."
Read the City Life article, "Assisting Asian American Community Organizations."
Read WHEC article, "Hate crimes on Asian Americans continue to rise, Hochul offering help to targeted community."