Lunar New Year Celebrations at CPC
Main Content
Lunar New Year Celebrations at CPC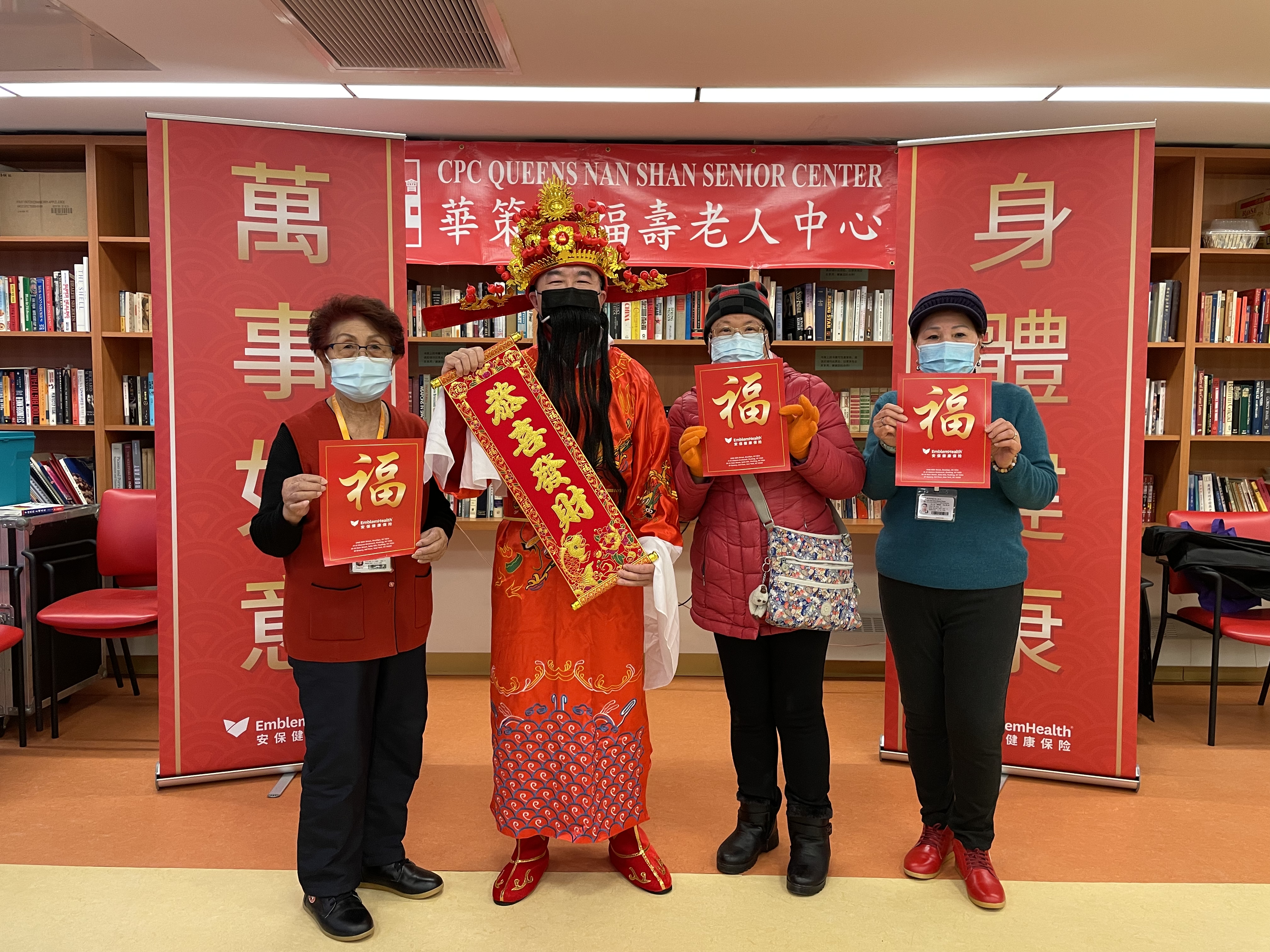 On January 28, the children of the Lois C. Lee Early Childhood Center kicked off the Lunar New Year Celebrations with a fun arts and crafts session, making paper dragons that represent wisdom and strength.
On January 31, Nan Shan Senior Center served a Special New Year Meal to seniors. Members also received New Year Gifts, including shawls, sanitizers, calendars, and New Year lucky papers. In addition, Emblem Healthcare sent a Money God furnished with Chinese New Year melodies to greet seniors, wish them happiness, and take pictures with them. Members of Nan Shan Senior Center also bundled up for the Flushing Lunar New Year Parade on February 5.
A central event of the Lunar New Year celebration is the family dinner on New Year's eve, a feast that brings togetherness, good luck, and fortune. In line with this traditional custom, on February 1, New Utrecht High School students gathered after class to share a hearty Lunar New Year dinner. Students of the Beacon Community Center also celebrated Lunar New Year with a dinner together. Meanwhile, students in the PS 20 after-school program welcomed the Year of the Tiger by making their own tigers.
On February 2, members of Nan Shan Senior Center gathered for a small party to commemorate the second day of the Lunar New Year, which traditionally is the day businesses start operating again.
CPC Brooklyn Services for Families with Special Needs program held a hybrid Lunar New Year's celebration to kick off the year of the tiger. Thank you to Ms. Irene Chu, from Assembly Member Abbate's Office, and the 40 families that joined us.
Lastly, the children of Garment Industry Early Childhood Center celebrated Lunar New Year with lion dancing, a full-body cultural experience that combined movements and music.
At its core, the Lunar New Year is a celebration that brings people together. It is CPC's honor to have hosted these events and celebrated the New Year with community members who, despite the hardships of the past two years, continue to thrive, grow, and create. Thank you to all the staff for making these celebrations happen. Thank you to Emblem Health for supporting the Lunar New Year events at Nan Shan Senior Center.