CPC's Lois C. Lee is Honored Among City and State's 50 over 50!
Main Content
CPC's Lois C. Lee is Honored Among City and State's 50 over 50!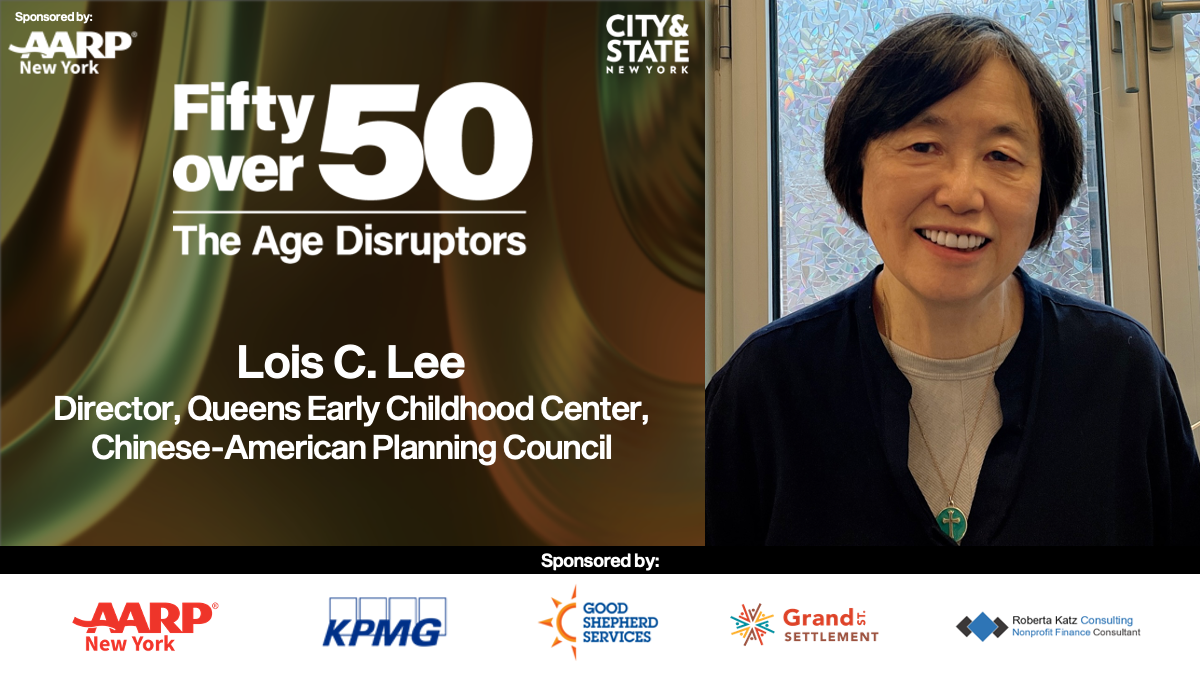 Each year, City & State honors distinguished leaders who have dedicated their lives to public service in New York with the Fifty Over 50: The Age Disruptors. The award recognizes some of the most prominent leaders in government, business, nonprofits, advocacy and media over the age of fifty. These leaders exemplify the dedication and determination that make New York a national leader.
Lois C. Lee is the leader of the eponymous Lois C. Lee Early Childhood Center in Queens. Lee, whose Flushing-based universal prekindergarten center was opened by the Chinese-American Planning Council in 2017, got her start over 50 years ago as a part-time teacher in Chinatown. She now plays a central role at CPC, from mentoring volunteers and staff to community organizing and advocating for quality child care services in the city and state. "My passion is to make a difference," she says, "despite difficult circumstances."
Lois Lee, as well as, all honorees will be recognized at a virtual event on Monday, January 31st. Register and attend the event for free here.
City & State a New York-based media organization dedicated to covering New York's local and state politics and policy. Our in-depth, non-partisan coverage serves New York's leaders every day as a trusted guide to the issues impacting New York. We offer round the clock coverage through our award-winning commentary and analysis, weekly publications, daily e-briefs, interviews and events.