CPC Presents "Resiliency & Community Building in Times of Crisis" at PEARL Conference
Main Content
CPC Presents "Resiliency & Community Building in Times of Crisis" at PEARL Conference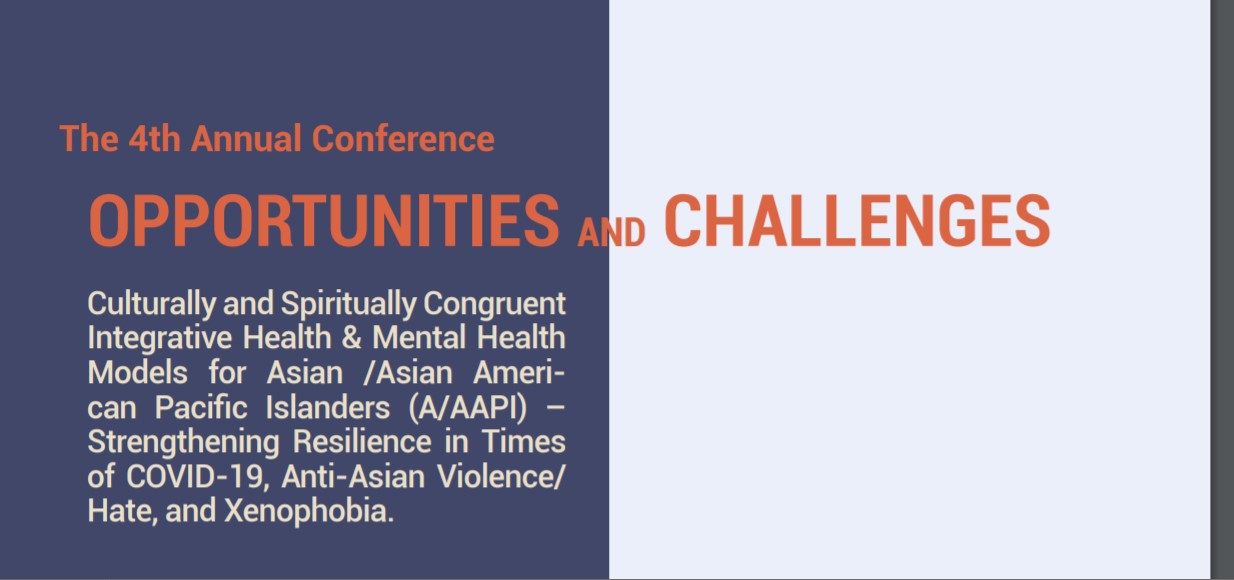 The Chinese-American Planning Council represented well at the 4th Annual P.E.A.R.L. Institute of New York Conference: Opportunities and Challenges from December 4th through 9th. P.E.A.R.L. (Pacific Education Advocacy Research & Learning) is a professional social work-advocacy organization "that addresses social service policy needs and provides culturally congruent human services tailored to populations from the Pacific Rim and beyond." The NYU Silver School of Social Work was a co-sponsor.
Steve Yip, CPC Director of Operations, and Judy Ah-Yune, CPC Director of Manhattan Community Services, hosted and moderated the conference's final panel titled, "Resiliency and Community Building in Times of Crisis." This panel unpacked the practices community members developed to confront the reality of a pandemic that brought about great fear and uncertainty, a disturbing rise in anti-Asian hate and violence, coupled with the tension of a heightened societal upsurge around the death of George Floyd and the rise of Black Lives Matter in the New York area.
Mary Cheng, CPC Director Childhood Development Services, presented on how she and her staff responded to the New York State order to pause non-essential services by pivoting to speak to issues confronting parents and families at CPC daycare and school-age centers. Despite an uncertain pathway, Childhood Development Services (CDS) staff were able to maintain the coherency and confidence of the community members and was well-positioned when schools and daycare centers began to reopen. The CDS staff also struggled with budgetary limitations imposed by the City's shrinking economy while addressing unfolding social issues with the rise of anti-Asian hate and food insecurity, all the while helping community members grapple with maintaining and understanding health safety standards.
Winston Chiu, a chef and Founder of FEED Forward, a partner organization, shared his group's unique way of addressing community food insecurity issues brought about by the pandemic. While initially addressing hunger outside of the Chinatown community, once they confronted the dire situation with rising food insecurity among the elderly and the crippling shutdown of LES/Chinatown small businesses, they developed an innovative model for meeting food needs while keeping small businesses afloat that ranged from Chinatown to the Bronx.
Carlyn Cowen, CPC Chief Policy and Public Affairs Officer, connected the overwhelming volume of social issues spawned by the pandemic on Asian American and other underserved communities. She outlined how CPC and other advocacy groups fought to wrestle logical policies and programs from the government in midst of all explosion of unmet needs posed by the pandemic lockdown. She spoke to CPC's position on the impact of the social justice upsurge from the killing of George Floyd, and as well as fighting for the ability of community-based organizations such as CPC to remain viable and meeting our mission under stressful political and social conditions.
The P.E.A.R.L. conference was well attended and was held virtually due to the ongoing concerns posed by the pandemic. Steve Yip and Judy Ah-Yune also served on the conference's Planning Committee.
Please follow these links to
* Video Link to the Panel, "Resiliency and Community Building in Times of Crisis"
* Video Links to the Entire Conference Sessions.
* The PEARL Conference informational booklet can be found here.