CPC Calls for Ending 24-Hour Shifts at NY State Hearing on Homecare
Main Content
CPC Calls for Ending 24-Hour Shifts at NY State Hearing on Homecare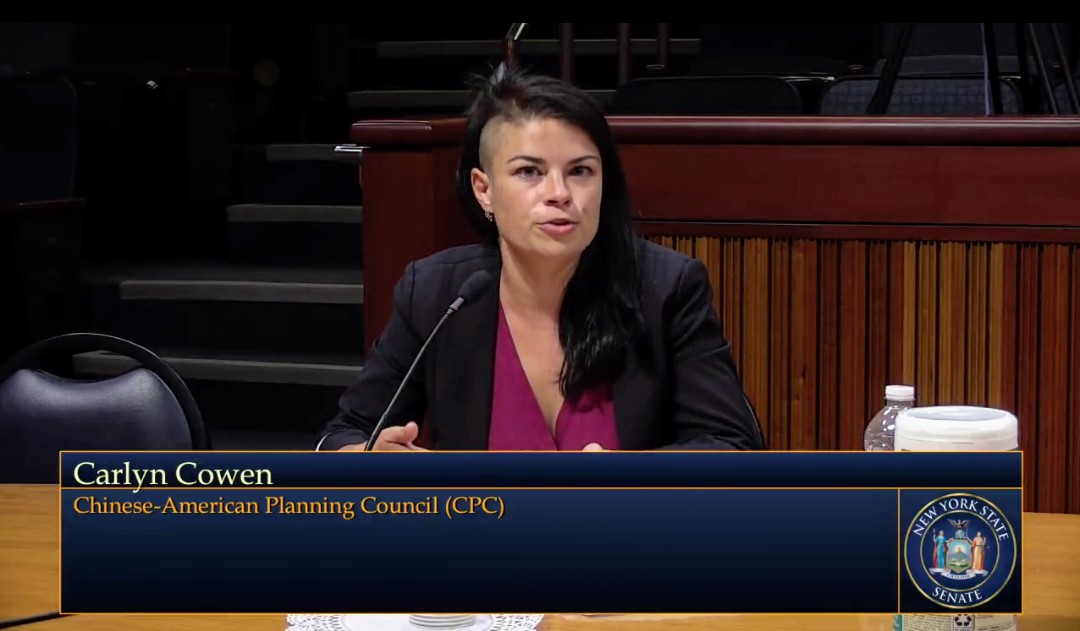 On July 27th, CPC Chief Policy and Public Affairs Officer Carlyn Cowen presented testimony on behalf of the CPC Home Attendant Program Inc. at the New York State Senate Joint Public Hearing on Nursing Home, Assisted Living, and Homecare Workforce.
The testimony makes clear that New York State must end the 24-hour rule in homecare in favor of 12-hour split shifts and use its resources to meet the growing need for long-term care. The current system rations care and worker compensation. The system must change.
In order to build a just and caring system for New Yorkers, we must start with four actions:
Pass A3145, the bill to end 24-hour shifts and fully fund split shifts;
Pass Fair Pay for Home Care, to increase the minimum wage of home care workers to 150% of the minimum wage in the region;
Remove the arbitrary spending cap on Medicaid, and fully fund Medicaid to meet the needs of the more that ⅓ of New Yorkers that rely on it;
Pass the New York Health Act and guarantee universal long term care from day one.
Read the full testimony, which details several issues in the home care sector, including better compensation for home care workers, ending 24-hour shifts, and improving Medicaid reimbursement rates.