CPC Testimony at Contracts Committee Hearing Urges City to Fully Fund Our Services
Main Content
CPC Testimony at Contracts Committee Hearing Urges City to Fully Fund Our Services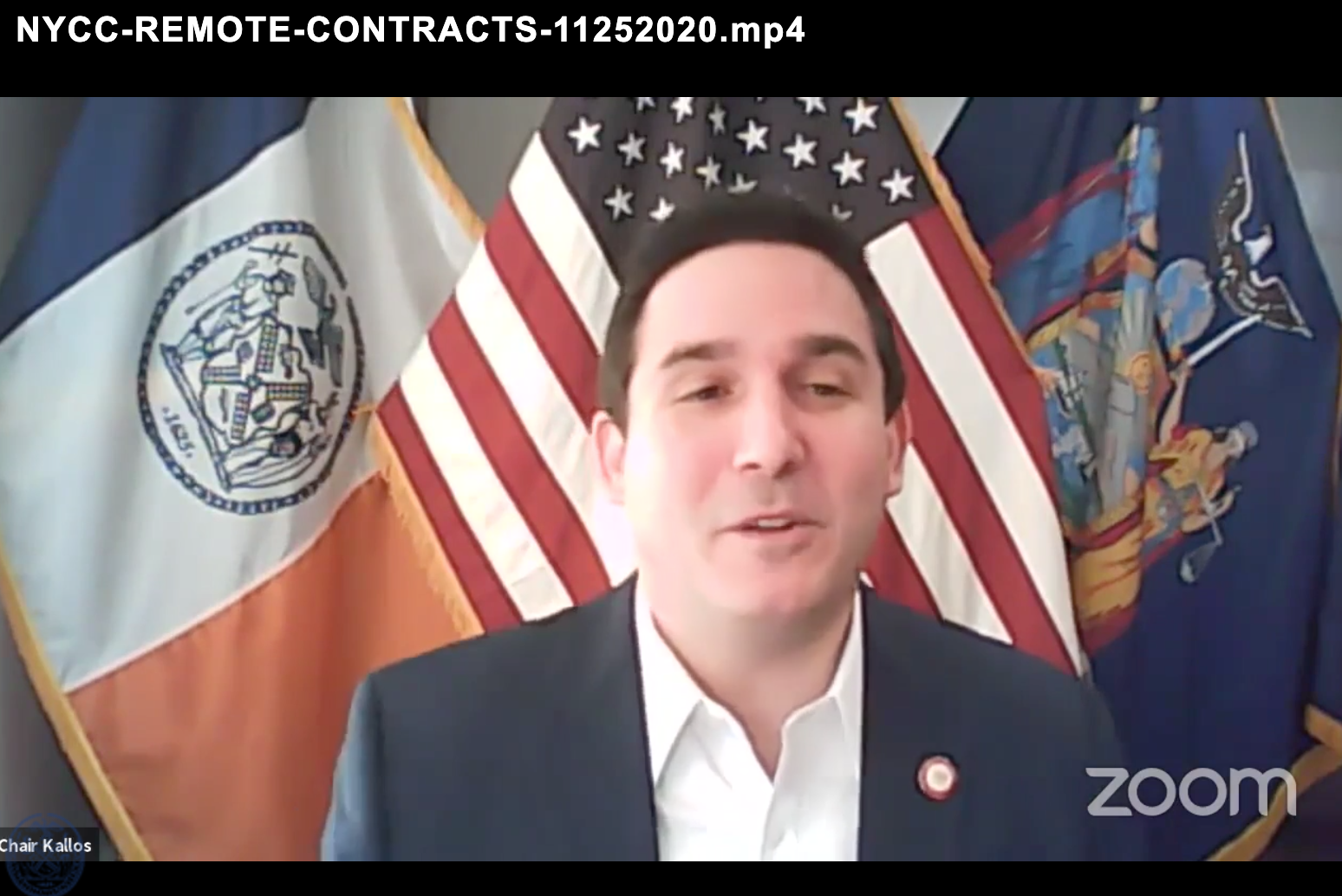 CPC Chief Policy and Public Affairs Officer Carlyn Cowen testified at a remote Contracts Committee Hearing on November 25th to advocate for reinstating funding for indirect costs. Carlyn was at a food distribution at one of CPC's sites during their testimony, highlighting how critical every staff person and function within an organization is to the ability to meet the most urgent needs of NYC's residents.
"We urge the Council to hold the administration accountable to ensuring indirect costs are included in this year's budget and is funded back for the 2020 fiscal year. We urge the administration to fully fund the work that we do so that we don't have to keep coming back to the city, and instead can focus our energy on serving our community members during this crisis," said Carlyn.
The hearing reviewed the City's Indirect Cost Rate Funding Initiative during the COVID-19 pandemic. Underfunding was an issue prior to the pandemic: more than half of NYC human services nonprofits cannot keep even two months of cash on hand, due to underfunded government contracts, a problem that dates back years.
Indirect costs are the costs nonprofit providers pay for essential functions like human resources, facilities, finance staff, rent, utilities, and other expenses that are not covered by city contracts. CPC and our human services nonprofit partners will continue to advocate for complete funding of our programs and services on behalf of all New Yorkers.
You can watch the testimony on the NYC City Council's website here.