CPC Brooklyn Community Services Distributes 570 Meals to Community Members
Main Content
CPC Brooklyn Community Services Distributes 570 Meals to Community Members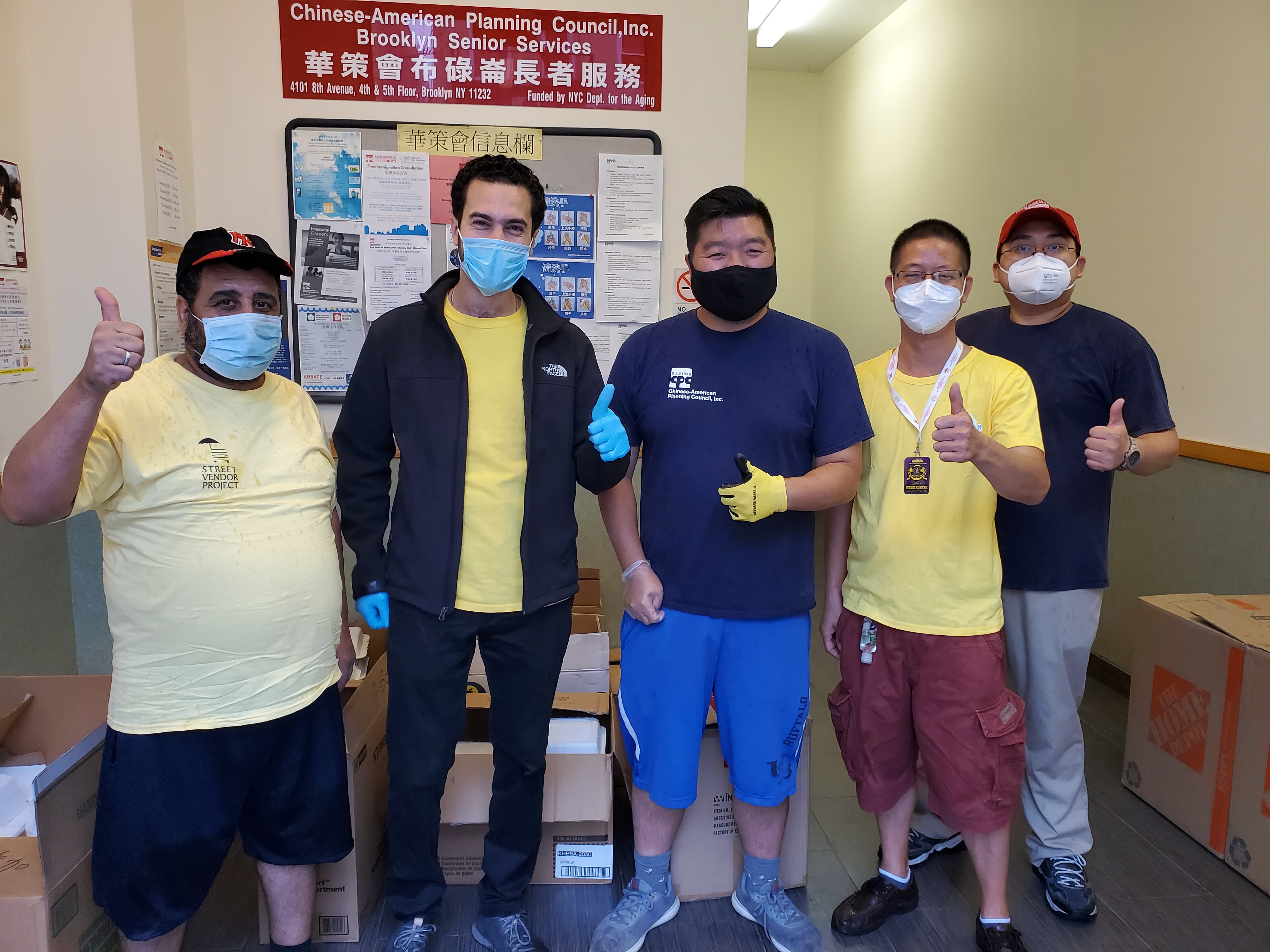 In partnership with the Street Vendor Project, Stavros Niarchos Foundation, Hispanics in Philanthropy, and the Office of Council Member Carlos Menchaca, CPC Brooklyn Community Services kicked off a free meal program today and distributed 570 freshly prepared hot meals to community members. Despite the inclement weather, hundreds of community members waited for a share of delicious meals prepared by local street food vendors.
CPC is excited to work with community partners, funders, and local elected officials to help address food insecurity in Sunset Park, a community that have been ravaged by the COVID-19 Pandemic. Through this program, we are heartened to be able to not only provide food to community members in need, but are able to support support local small businesses such as Street Food Vendors who are part of the fabric of an immigrant community,
Shout out to our friends from United Chinese Association of Brooklyn and Parent Child Relationship Association for joining us in getting food out to community members.