CPC Employment Services Hosts Second Open House for Census Bureau Jobs
Main Content
CPC Employment Services Hosts Second Open House for Census Bureau Jobs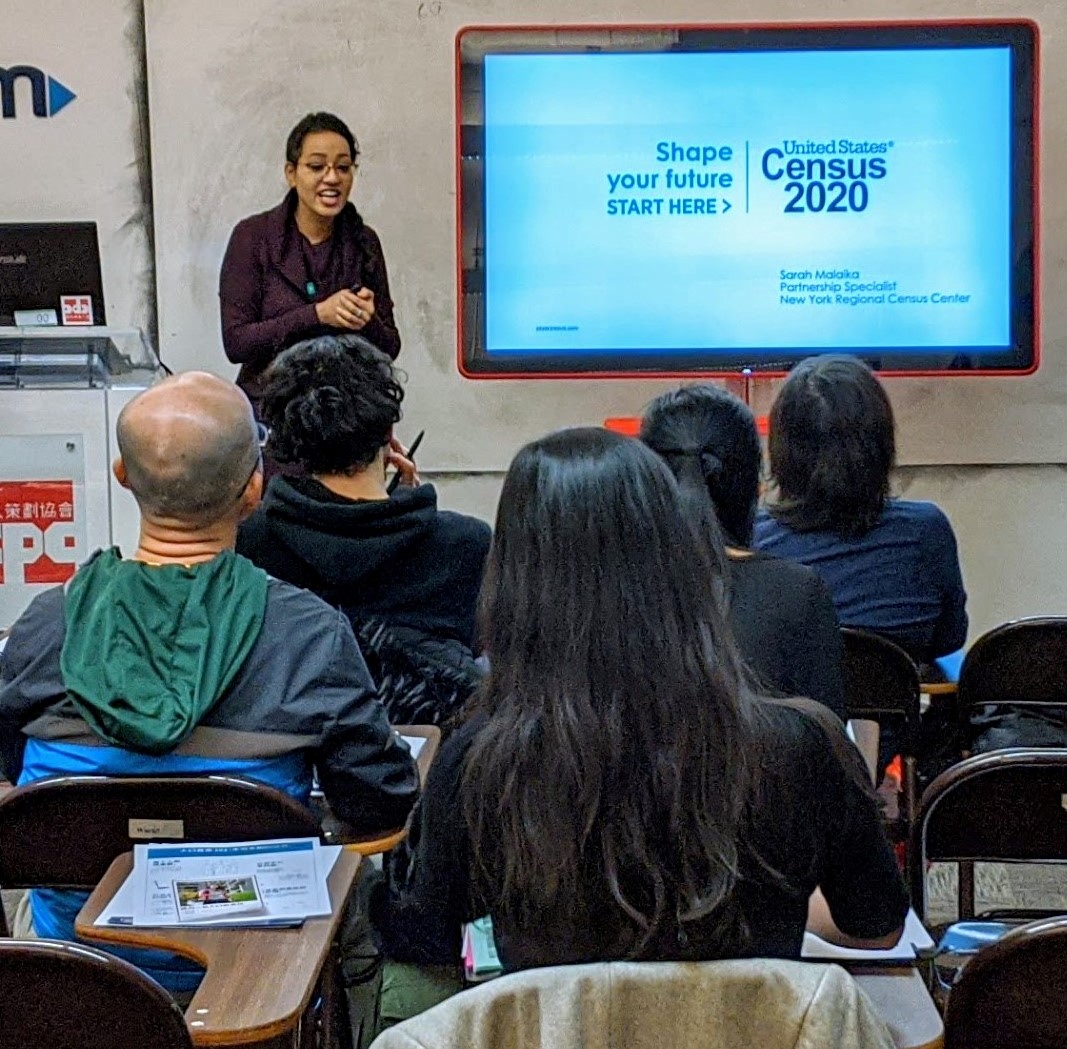 On Friday, November 15th, more than 25 community members attended a special open house at the Manhattan Community Center to learn more about working for the U.S. Census Bureau. Community members were also introduced to CPC's Education and Career Services, which include job placement services, job training programs, free English classes, and college counseling.
Immediately after the presentation, representatives from the Census Bureau assisted community members with the first steps in applying to Census jobs online. CPC's Education and Career Services provided laptops which allowed applicants to navigate the Census Bureau website more comfortably.
We wish our jobseekers the best of luck as they move forward in their career search journey!
---
For anyone who missed the event this time, Education and Career Services still has their weekly information sessions for all jobseekers every Monday at 9:30 AM. Information sessions are held at our Manhattan Community Center located at 165 Eldridge Street.
For any questions, please reach us at (212) 941-0041 or ecsinfo@cpc-nyc.org.