CPC Brooklyn Senior Services Mid-Autumn Festival Celebration!
Main Content
CPC Brooklyn Senior Services Mid-Autumn Festival Celebration!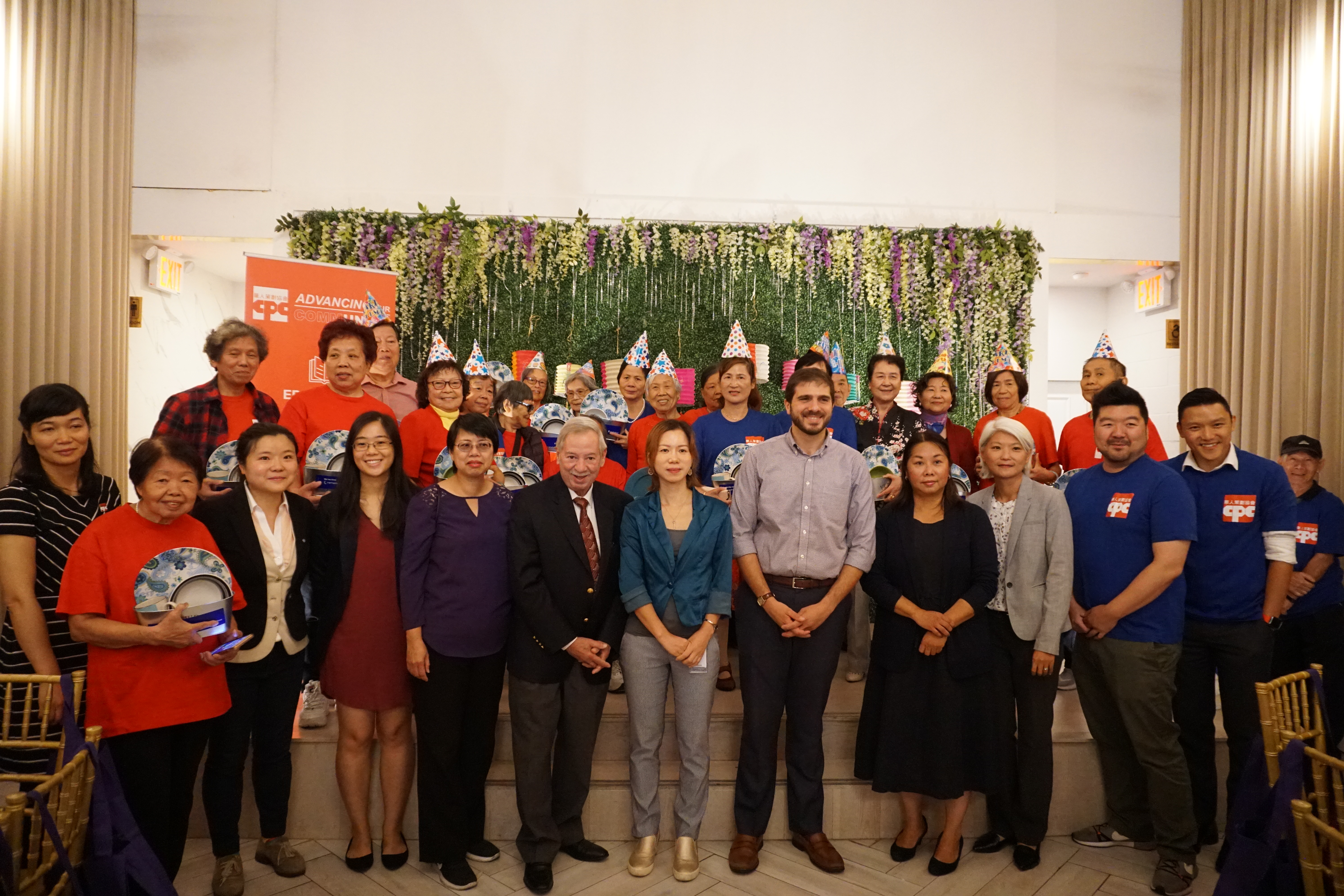 What is Mid-Autumn Festival? Mid-Autumn Festival falls on the 15th of the eighth lunar month of the Lunar Calendar and is recognized as the Reunion Festival. On this day, family members gather to eat mooncakes with one another and watch the full moon. This festival symbolizes family reunion and the completeness and unity of families.
A very famous poet, Li Bai (李白), write the famous poem "Quiet Night Thoughts" to express his longing to be reunited with his family as he looks up at the fullness of the moon. The more he thought about his family whom were thousands of miles away, the more he missed them and the feeling of homesickness washed over him.
"靜夜思" - "Quiet Night Thoughts"
床前明月光
疑是地上霜
舉頭望明月
低頭思故鄉
---
On Friday, September 13th, Brooklyn Senior Services held a Mid-Autumn Festival Celebration at Park Asia Restaurant. Over 150 community members of BCS Senior Services program came out to celebrate with one another for this very important festival.
Prior to this celebration, many members of Brooklyn Senior Services participated in the "I love my Hometown" photo contest. Members of the community were then invited to select their favorite photos and the winners were announced at the Mid-Autumn Festival Celebration. Our winners received awards and food-related prizes so they can share with their family members and continue the tradition of gathering together to celebrate family unity. All participants also received a mooncake to take home and share among their family members and friends.
During this event, we also celebrated the birthdays of the members of our Senior Services program who were born in September. United Healthcare graciously provided us with birthday gifts to give out to our members.
After the various games and performances, we wrapped up the event with dim sum and a raffle. Members were able to win a variety of prizes such as mooncakes, household items, and food-related prizes. Empire Blue Cross Blue Shield sponsored 5 Tous Les Jours Manju and Glutinous Ricecake Sets as raffle prizes.
---
We are very thankful to everyone who came out to celebrate Mid-Autumn Festival with us.
Special thanks to NYS Senator Andrew Gounardes's and Assembly Member Peter Abbate for taking the time to stop by to celebrate with our community members. We'd like to also thank Lingxia Ye Kneller from Congresswoman Velazquez's office, Karmen Chao from NYS Senator Myrie's office, Wai Yee Chan from Council Member Justin Brannan's office, and Angel Fung from Council Member Mark Treyger's office for stopping by and supporting our Senior Service program.
Shout out and a grateful appreciation to United Healthcare for birthday gifts and Empire Blue Cross Blue Shield for raffle prizes.