CPC Hosts Two Community Solution Fellows
Main Content
CPC Hosts Two Community Solution Fellows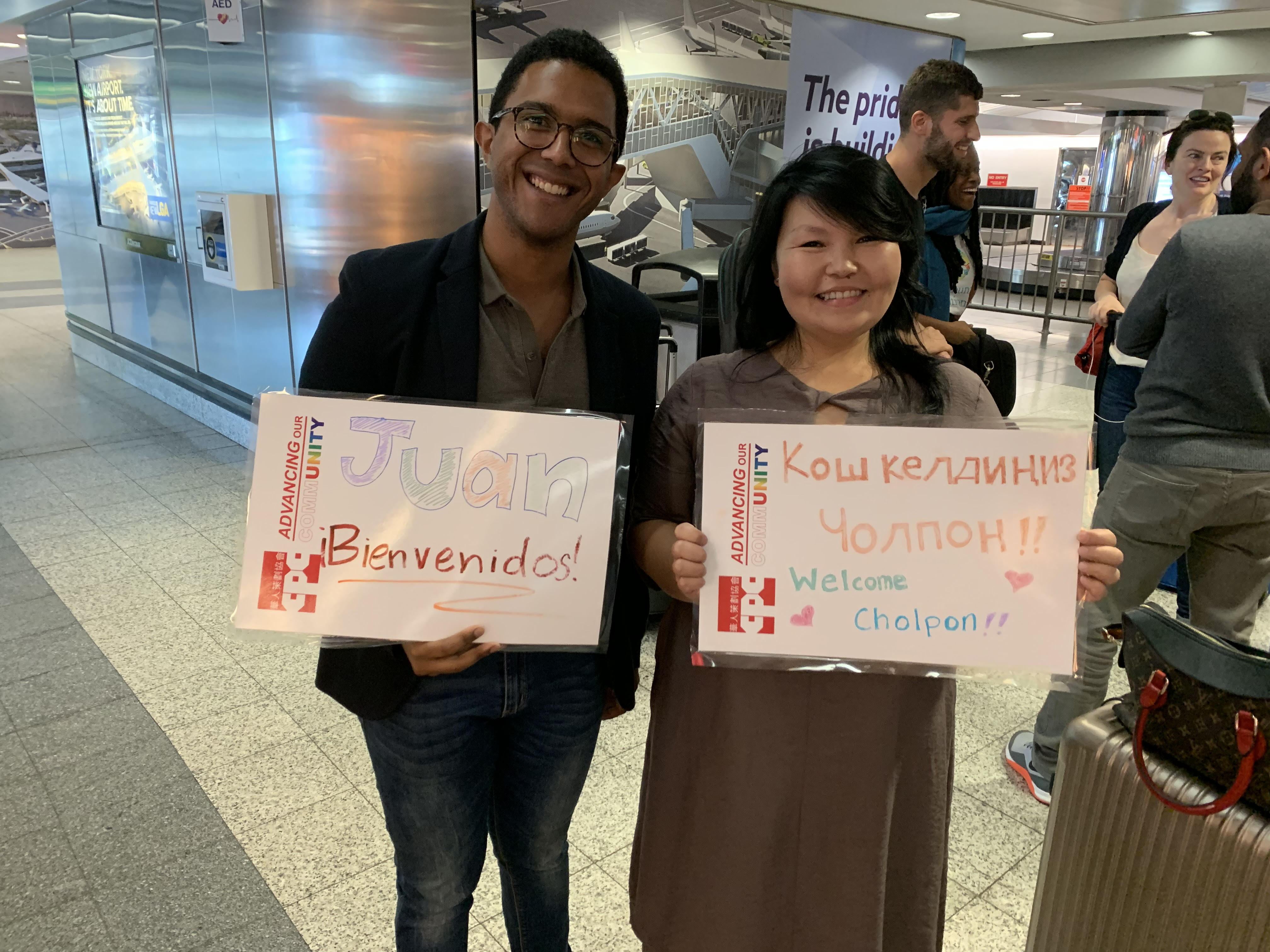 CPC is happy to host two international fellows through the Community Solutions Program, a year-long professional development program for people who are working to improve their communities by addressing issues related to the environment, tolerance and conflict resolution, transparency and accountability, and women and gender. Community Solutions Fellows complete a four-month fellowship with a U.S. nonprofit organization or local government agency. Our Community Leadership Institute provides an integrated leadership curriculum and individualized coaching throughout the fellowship. Fellows return home to apply their new skills through a community action project.
The Community Solutions Program is sponsored by the U.S. Department of State with funding provided by the U.S. Government and supported in its implementation by IREX.
Abel (he/him) from the Dominican Republic will be focusing on youth engagement and empowerment. "I am honored to be a part of your team for the next four months, and learn from all of your amazing work. I am looking forward to contribute in every capacity I can."
Cholpon (she/her) from Kyrgyzstan will focus on infrastructure and resources for seniors. "I am very happy to be a part of CPC team for the next four months! You all are doing a great job and I am looking forward to work with you."
Abel and Cholpon will be with CPC until the end of November.
Follow the cohort of Community Solutions fellows on Twitter: @cspecairex