1st Traveling LGBTQIA Youth Dinner
Main Content
1st Traveling LGBTQIA Youth Dinner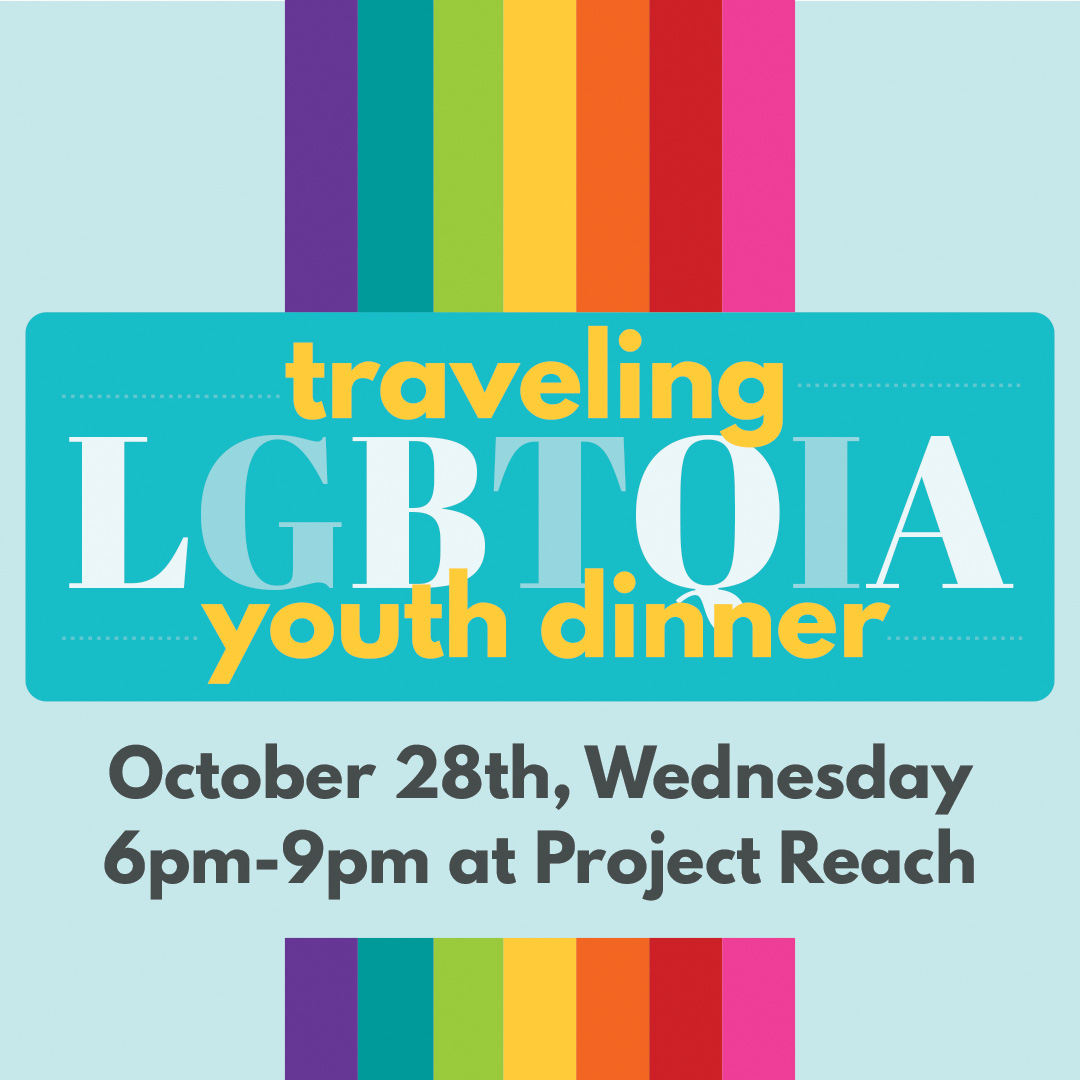 Every year Project Reach partners with outer-borough LGBTQIA programs and centers to break the silence and give visibility to NYC's most marginalized youth communities, those who are immigrant, undocumented and in-the-closet LGBTQIA youth and, in particular, those who are transgender, gender nonconforming and intersex.
This year we invite ALL LGBTQIA youth from around the city in Manhattan to our first...
Traveling LGBTQIA Youth Dinner
This Wednesday, October 28th
6-9PM at Project Reach
Subsequent LGBTQIA Youth Dinners will be hosted in Staten Island, Queens, Brooklyn and The Bronx.
Please RSVP for the Dinner at katherine@projectreachnyc.org

To share with friends and your community, please download this printable flier.
Location
Project Reach
39 Eldridge Street, 4th Floor
NYC 10002
(212) 966-4227 or (917) 749-6116
Between Hester St and Canal St.
["B" and "D" trains @ Grand Street or "F" train to East Broadway]
Special Announcement
With the support of the New York City Council this fall 2015, Project Reach will offer an intensive 10-week, city-wide Anti-Discrimination Internship specifically for LGBTQAI youth, ages 13-21. Selection will include young people from all 5 NYC boroughs. Dinner and stipends will be provided. Learn more at dinner.