Successful Completion of CPC Queens Naming Campaign
Main Content
Successful Completion of CPC Queens Naming Campaign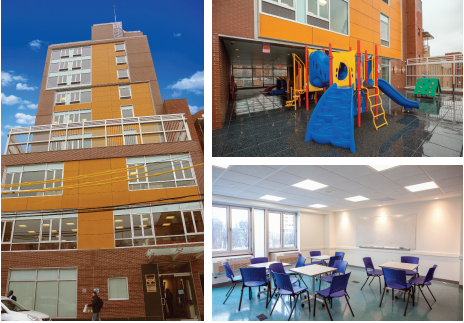 On December 31, 2018, CPC successfully completed our Queens Naming Campaign, raising more than $1 million for the CPC Queens Community Center in downtown Flushing. CPC assists thousands of families every day through programs provided at the CPC Queens Community Center, which houses community/social services, services for families and individuals with developmental disabilities, a senior employment program, youth services, workforce training programs, legal services, a senior center, and an early childhood center.
"We are thrilled to reach our fundraising goal. The Queens Naming Campaign was achieved through a diverse mix of support from our board, foundations, major donors, and community members. We are grateful for the generosity of all donors, especially the Steering Committee Members. The funding will help sustain and strengthen our services in Queens for years to come," said President and CEO Wayne Ho.
The CPC Queens Community Center also benefited from over $3.8 million in capital funding from State and City officials. We would like to thank all our supporters, including our Mission Partner, the Ong Family Foundation.
The Campaign Completion Celebration will be held on April 11, 2019 at the CPC Queens Community Center. For more information, please contact Mabel Long at mlong@cpc-nyc.org.