Congratulations to Community Member Judy on Passing her Naturalization Test
Main Content
Congratulations to Community Member Judy on Passing her Naturalization Test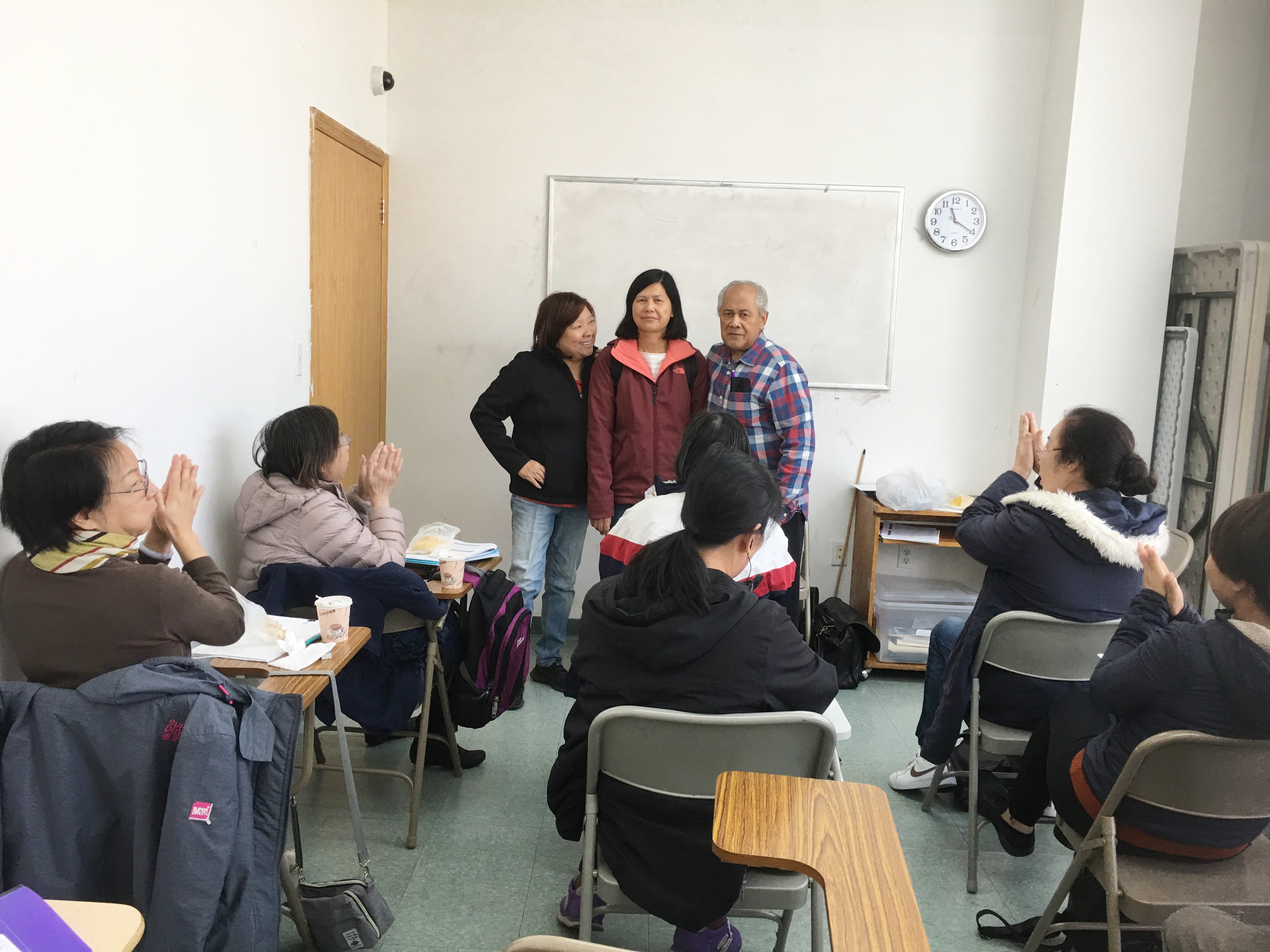 CPC Brooklyn Community Services is excited to send our Congratulations to Judy! On October 22nd, 2018, Judy successfully passed the Naturalization Test and is on her way to becoming a U.S. Citizen, realizing a life-long dream.
In order to prepare for the Naturalization Test, Judy has studied for three cycles at CPC Brooklyn Community Services' Citizenship Class. Kudos to her commitment, dedication and perseverance. With the thoughtful counseling from our instructors, Judy's English proficiency has improved significantly. When Judy first started with the class, she was overwhelmed and fearful of going through the class, much less taking the exam itself. However, through hard work, encouragement and counseling, Judy was able to successfully take and pass this test. Judy has mentioned that after immigrating to the United States so many years ago from China, passing the Naturalization Test and becoming a citizen is one of the proudest moments of her life. Judy thanked CPC Brooklyn Community Services and our volunteer instructors Roy and Peggy Jung for their dedication.
CPC Brooklyn is excited for Judy and wish her nothing but the best. We encourage other community members to attend our no cost Citizenship Class, and take the route to citizenship. Most of all, we encourage Judy to exercise her right as a citizen to register and vote.