NYC Coalition for Adult Literacy Rallies for Full Funding in 2019 NYC Budget
Main Content
NYC Coalition for Adult Literacy Rallies for Full Funding in 2019 NYC Budget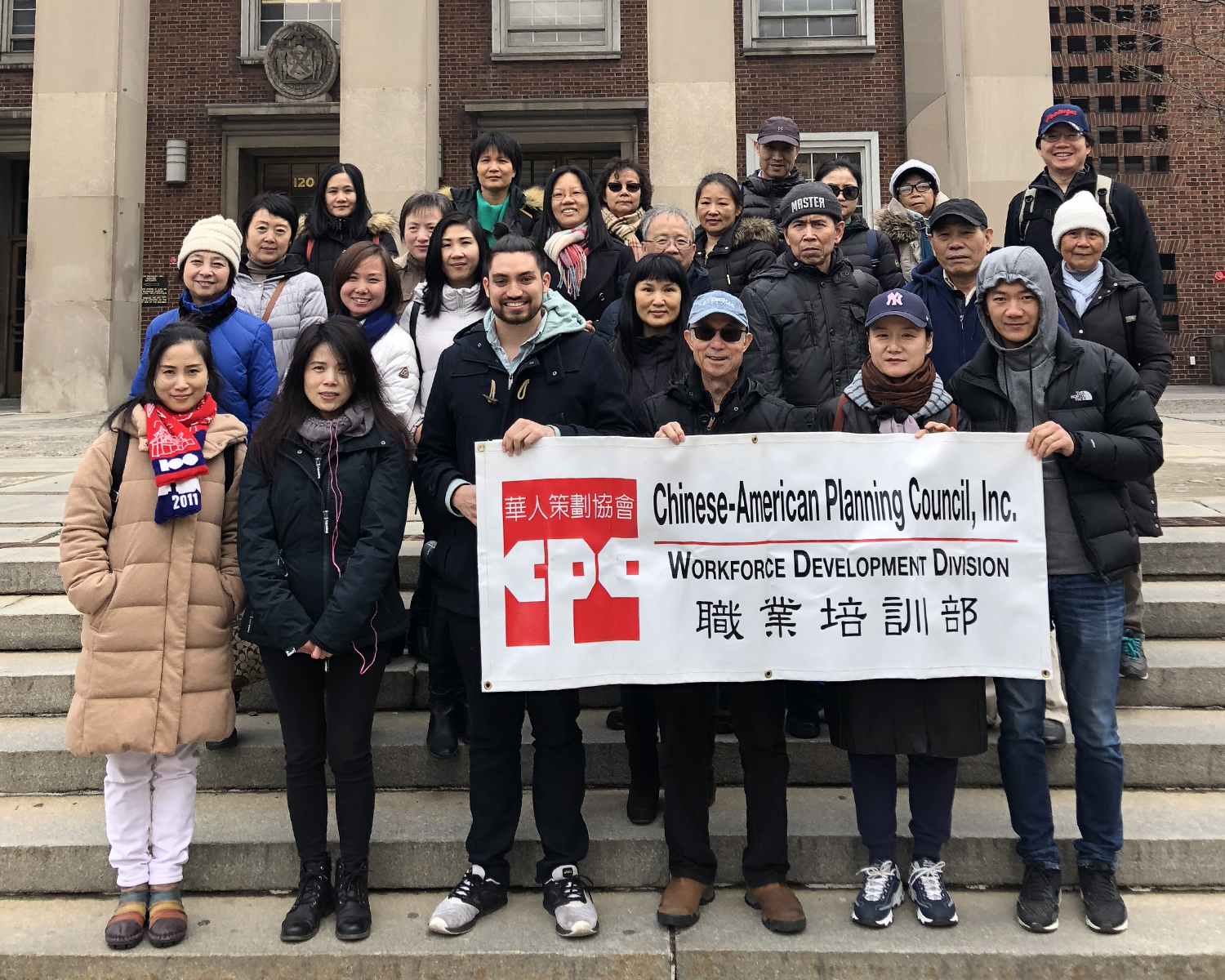 Advocates from CPC, Queens Community House, the Flushing YMCA, Make the Road New York, the English Language Center at LaGuardia Community College and others who are part of the New York City Coalition for Adult Literacy rallied on the steps of Queens Borough Hall to protest $12 million in proposed cuts to funding of free English classes. The groups gathered on Tuesday, April 10th in light of Mayor de Blasio's 2019 preliminary budget. The rally is the first in a series organized in order to alert and mobilize community members of proposed cuts to adult literacy services.
Queens Chronicle covered the rally, as did New York 1, Epoch Times, World Journal, The China Press, and NTDTV. See a snippet of the coverage from Queens Chronicle below.
Chinese-American Planning Council Director of Policy and Advocacy Amy Torres used her time with the bullhorn to ask how many students had been enrolled in English classes for at least one year.
Almost everyone in attendance raised their hands.
"Learning and education is a multiyear process. Yet every year, we find ourselves here asking the mayor to please not forget our classes," she said. "If we want to be the fairest city of the nation, that means not only providing sanctuary, it means providing opportunity for everyone who lives here."
Chinese-American Planning Council student Irene Wong, a New Hyde Park resident, said she moved to Queens from her native China with her husband a decade ago.
After the rally, she told the Chronicle that the Flushing-based group's English class she has taken for the last two years has changed her life for the better.
"English is not our main language and it can be difficult to communicate with co-workers and other people, so it's important we have these classes," Wong said fluently. "It's very important for new immigrants."