CPC Testifies at Immigration Committee's Preliminary Budget Hearing and Press Conference
Main Content
CPC Testifies at Immigration Committee's Preliminary Budget Hearing and Press Conference
On Monday, March 26th, CPC students and teachers stood alongside immigrants, adult learners, and advocates to urge the City to baseline $12 million in Adult Literacy funding.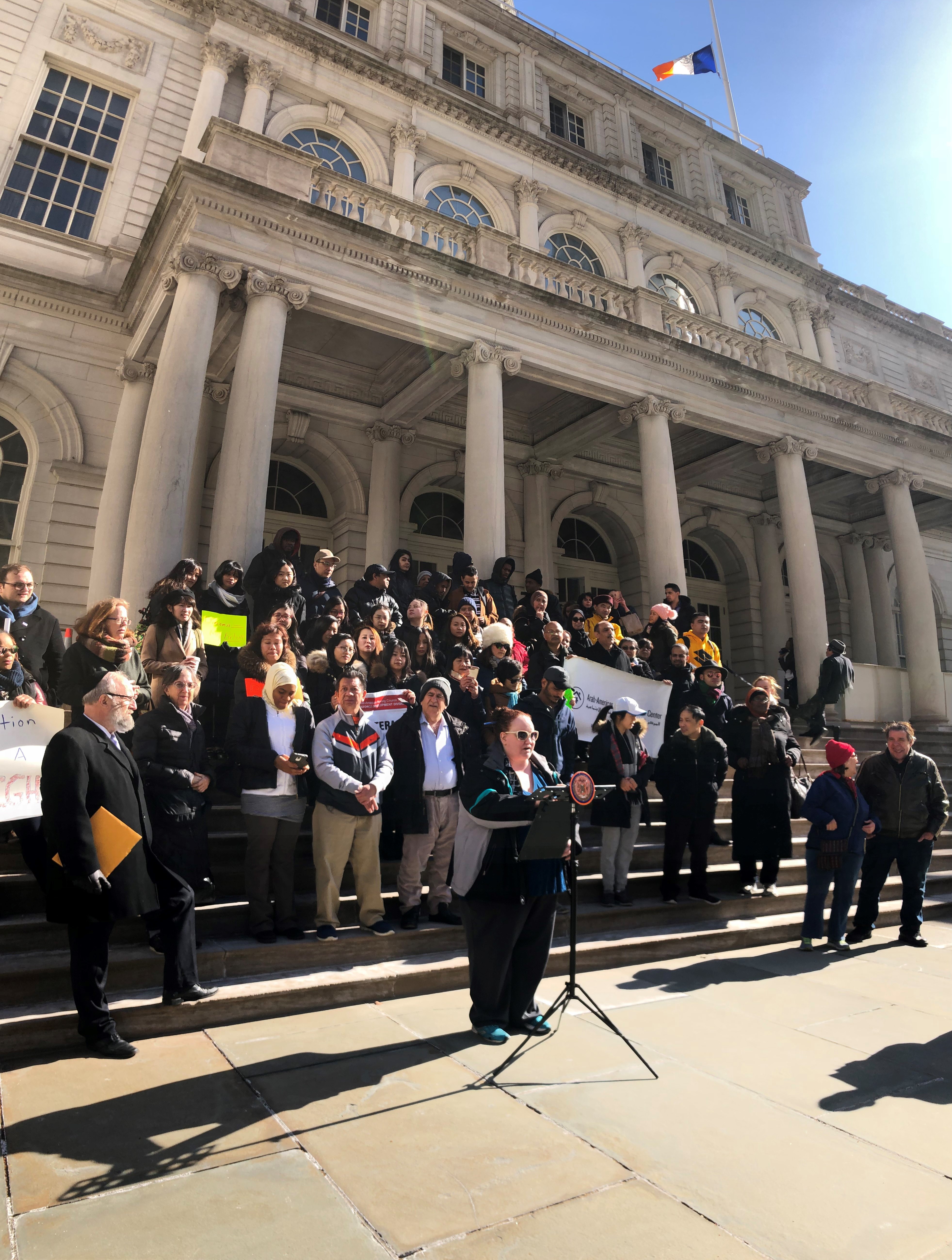 Adult Literacy provides important resources for immigrant and adult learners. Classes can include English for Speakers of Other Languages (ESOL), Adult Basic Education (ABE), and High School Equivalency classes.
Students from CPC's Education and Career Services Adult Literacy classes joined their teacher Allison Edge for a 9:30 press conference convened by the New York City Coalition for Adult Literacy (NYCCAL). Council Members Menchaca, Treyger, and Lander joined students and teachers in speaking on the impact that Adult Literacy classes have on the 2.2 million New Yorkers who lack English proficiency and/or a high school diploma.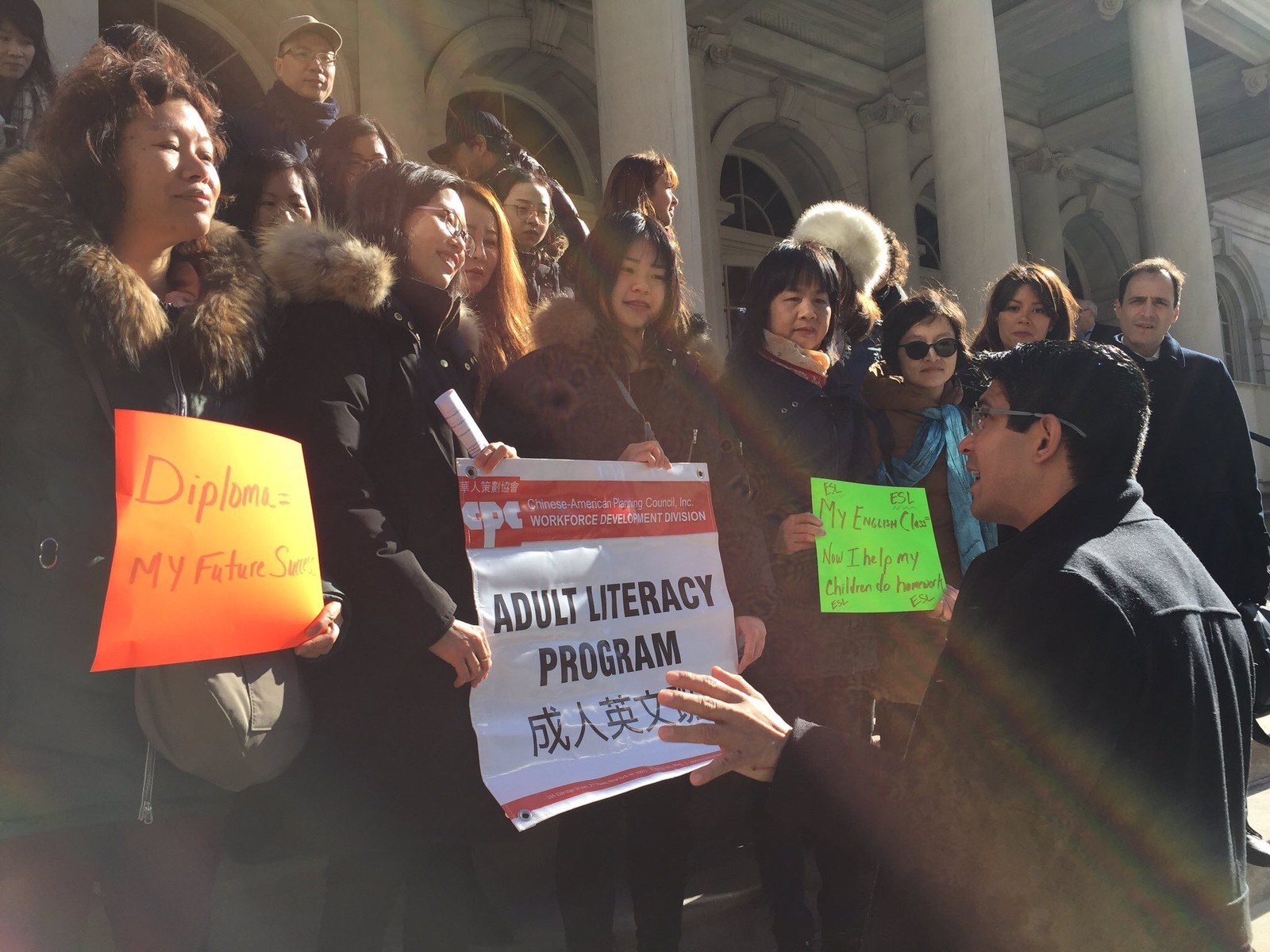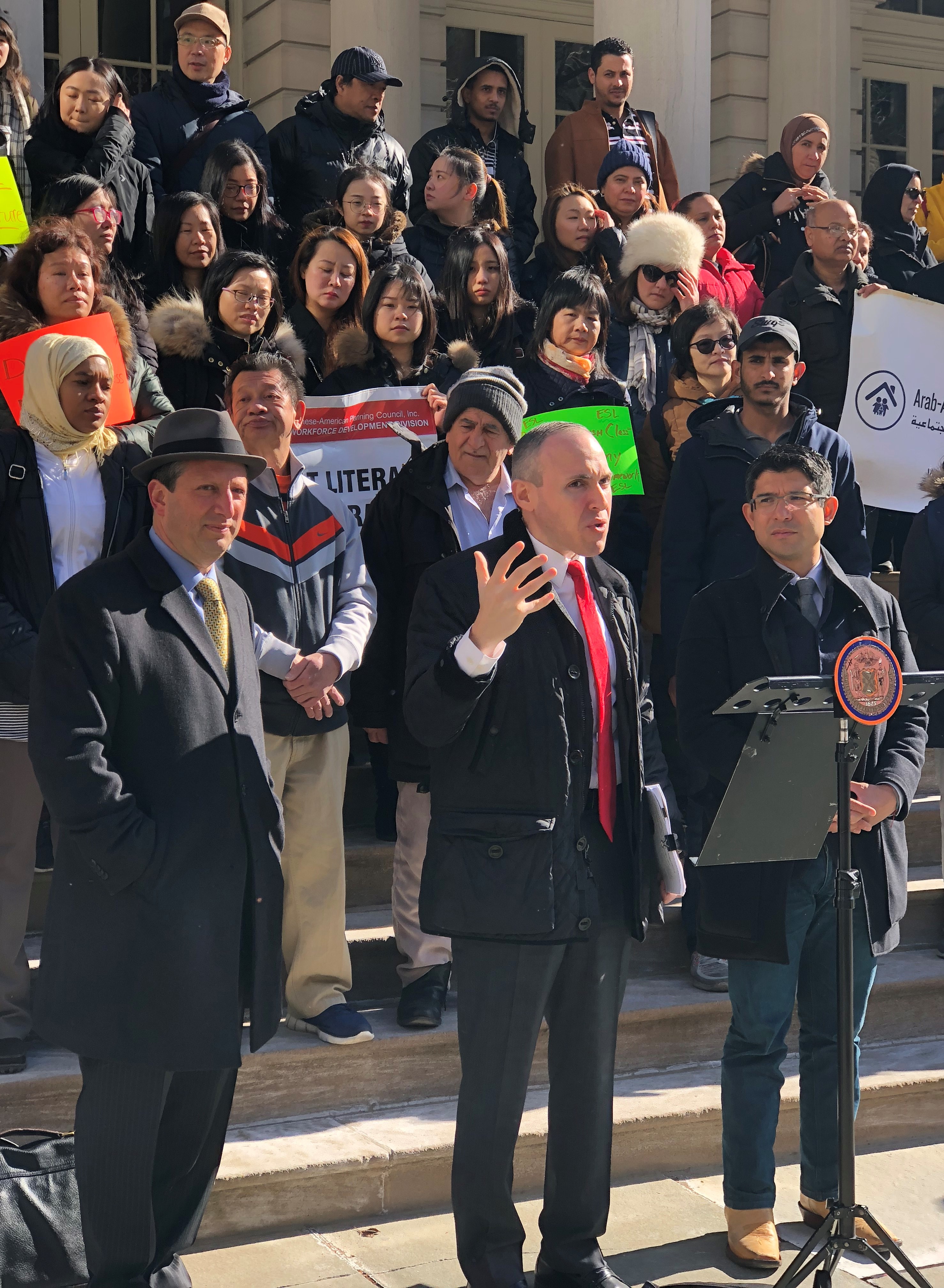 Students were encouraged by the voices of their allies. "People are rising up, and no matter their language, we hear them," said Council Member Menchaca.
At 10:00 a.m., CPC students attended the Immigration Committee's Preliminary Budget hearing. Instructor Jeff Lau delivered testimony on why a baselined inclusion of $12 million for Adult Literacy will further support students in their success.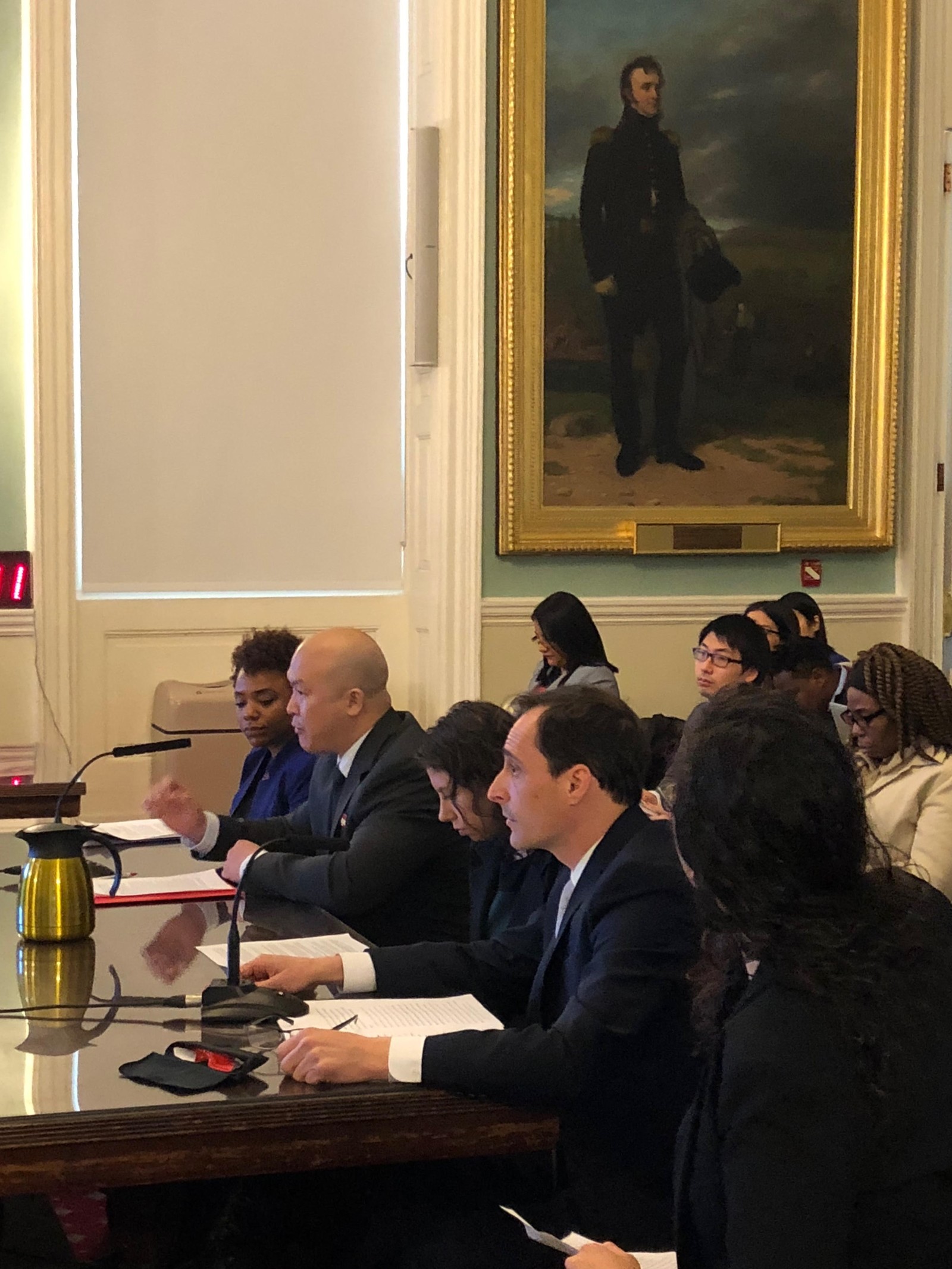 "Thanks to last year's $12 million investment, CPC was able to reduce its existing waitlist and provide additional classes in the neighborhoods we find the highest demand. However, with more classes comes more interest," Jeff said. "Baselined funding will support year-round classes and allow programs to retain full-time, qualified staff whose wrap-around services bridge a student's success in the classroom to self-sufficiency and resilience once they graduate."
CPC thanks its students and teachers for voicing their concerns and standing in solidarity with other adult and immigrant learners.
For more information on CPC's Adult Literacy Program, click here.
For more information on NYCCAL, click here.
For more reactions on social media, follow #LiteracyLiftsNYC, or click here.