CPC Hosts Korea Christian University Social Work Students
Main Content
CPC Hosts Korea Christian University Social Work Students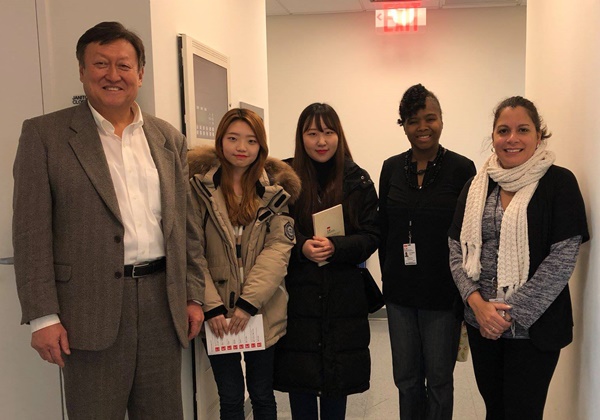 On January 23, 2018, CPC was delighted to welcome Korea Christian University Social Work students who were visiting the US from South Korea. The students visited our Queens Community Center to learn about CPC's mission and vision as well as the services that we provide to the community.
As the nation's largest Asian American social services organization, CPC is proud to share our fifty-three years' experience in social services as well as challenges and social issues that we are facing today. The visit also provided a rich dialogue between the students and our program staff. We hope through this visit, it enables our guests to learn not only can a social service staff play a vital role in the lives of individuals, but also a key member in advocating and developing policies that will ultimately assist underserved communities.
"So proud of CPC staff working hard for the better future of the community", said Mr. Kwang S. Kim, President of Korean Community Services of Metropolitan New York, Inc. (KCS).