CPC Celebrates International Day Of Peace
Main Content
CPC Celebrates International Day Of Peace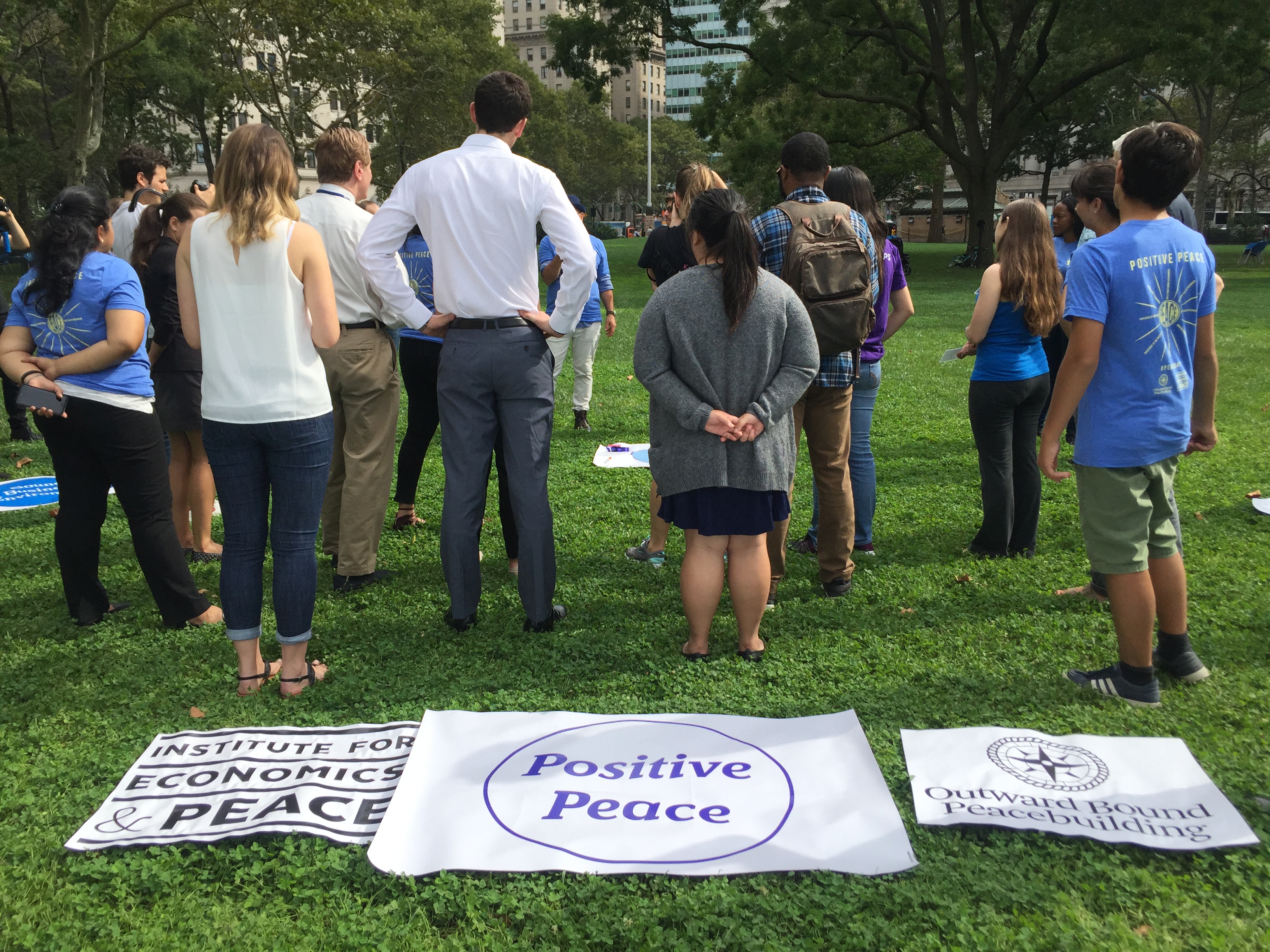 The Chinese-American Planning Council, Inc. (CPC)'s Adult Literacy Program celebrated International Day of Peace on September 21st, 2017 in Castle Clinton Plaza. Students, teachers, and representatives from city, state, national, and international organizations joined together at the "Visualizing the Pillars of Peace" event to connect diverse communities to the shared responsibility of sustaining and investing in peace.

The event was hosted by the Institute for Economics and Peace and Outward Bound Peacebuilding. As an Office for New Americans (ONA) Opportunity Center, CPC was proud to join our ONA colleagues in a pledge to build, promote, and sustain positive peace in our communities.
The event's main activity was identifying eight attitudes, institutions, and structures that uphold and sustain positive peace. These eight "Pillars of Peace" are:
- Well-Functioning Government
- Equitable Distribution of Resources
- Free Flow of Information
- Sound Business Environment
- High Levels of Human Capital
- Acceptance of the Rights of Others
- Low Levels of Corruption
- Good Relations with Neighbors
CPC and ONA were proud to be the two team leads representing "Good Relations with Neighbors." CPC was represented by our Adult Literacy Program Instructor, Jeffrey Lau, and two of our students, Gus Zou and Sam Yeung. We were happy to be joined by the Director for the Office for New Americans, Dr. Laura Gonzalez-Murphy, and State Outreach Coordinator, Kyle Athayde.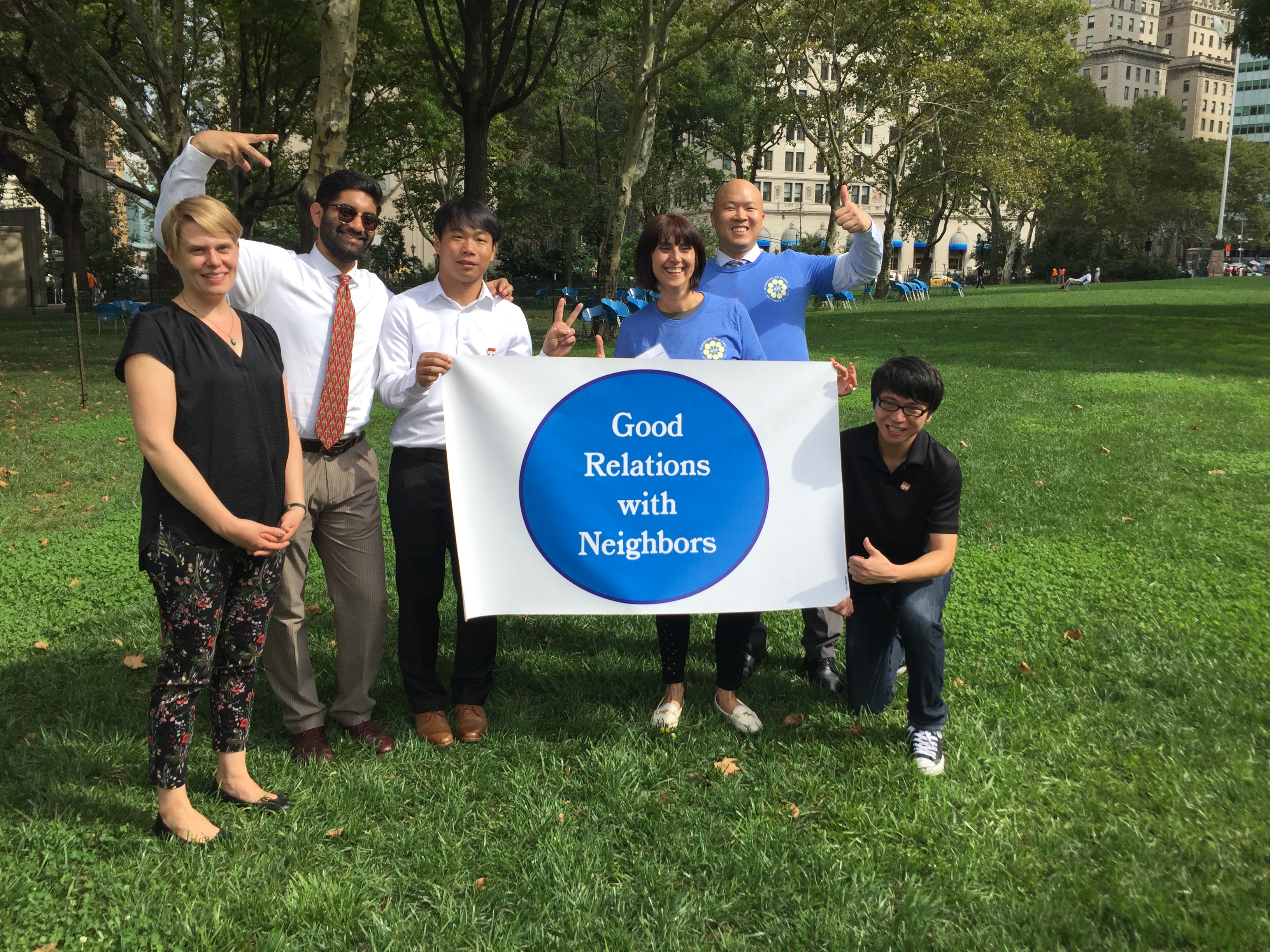 The Pillars of Peace were then connected to each other in a web of colorful ribbons to create a vivid and colorful pledge to peace.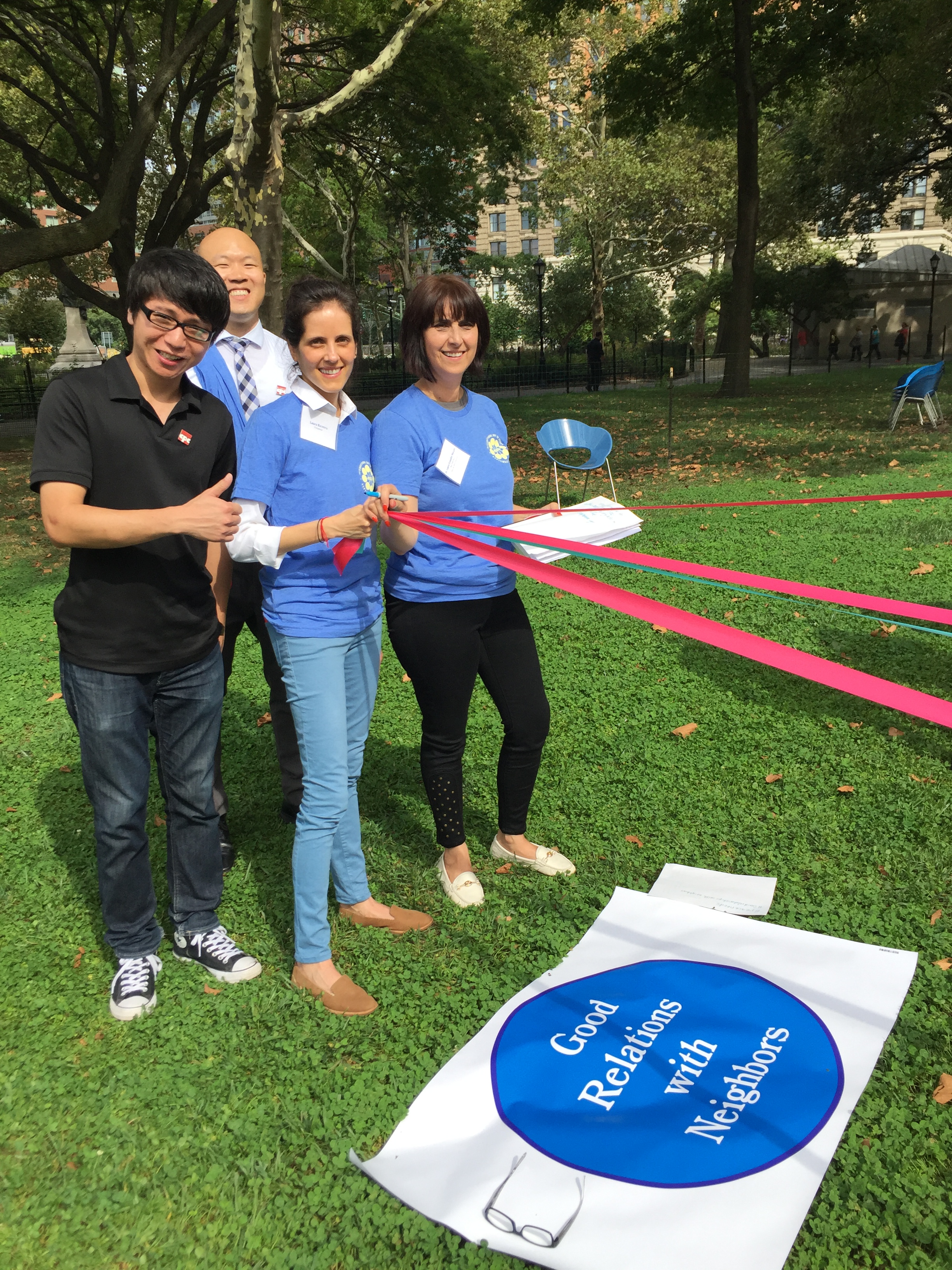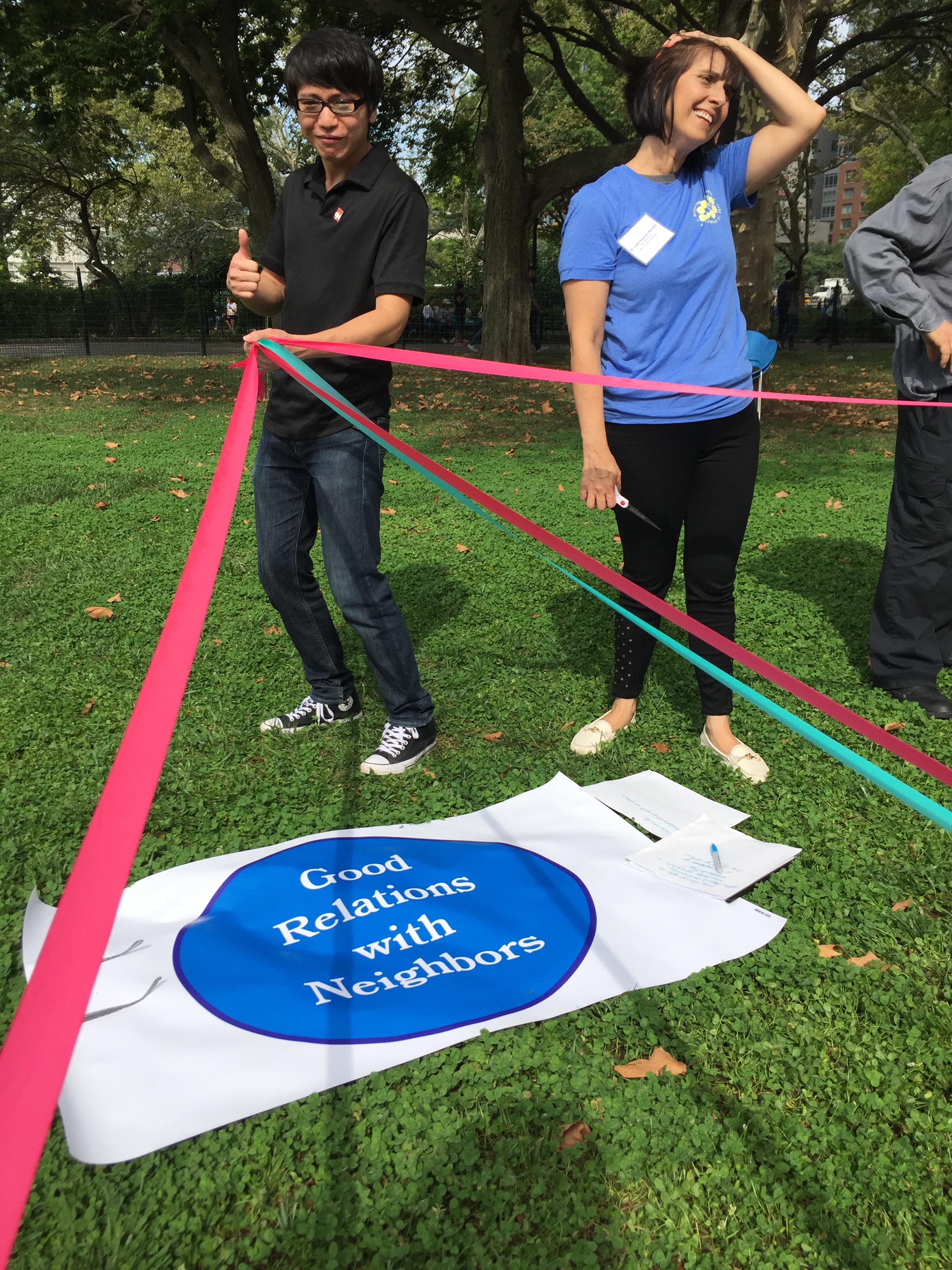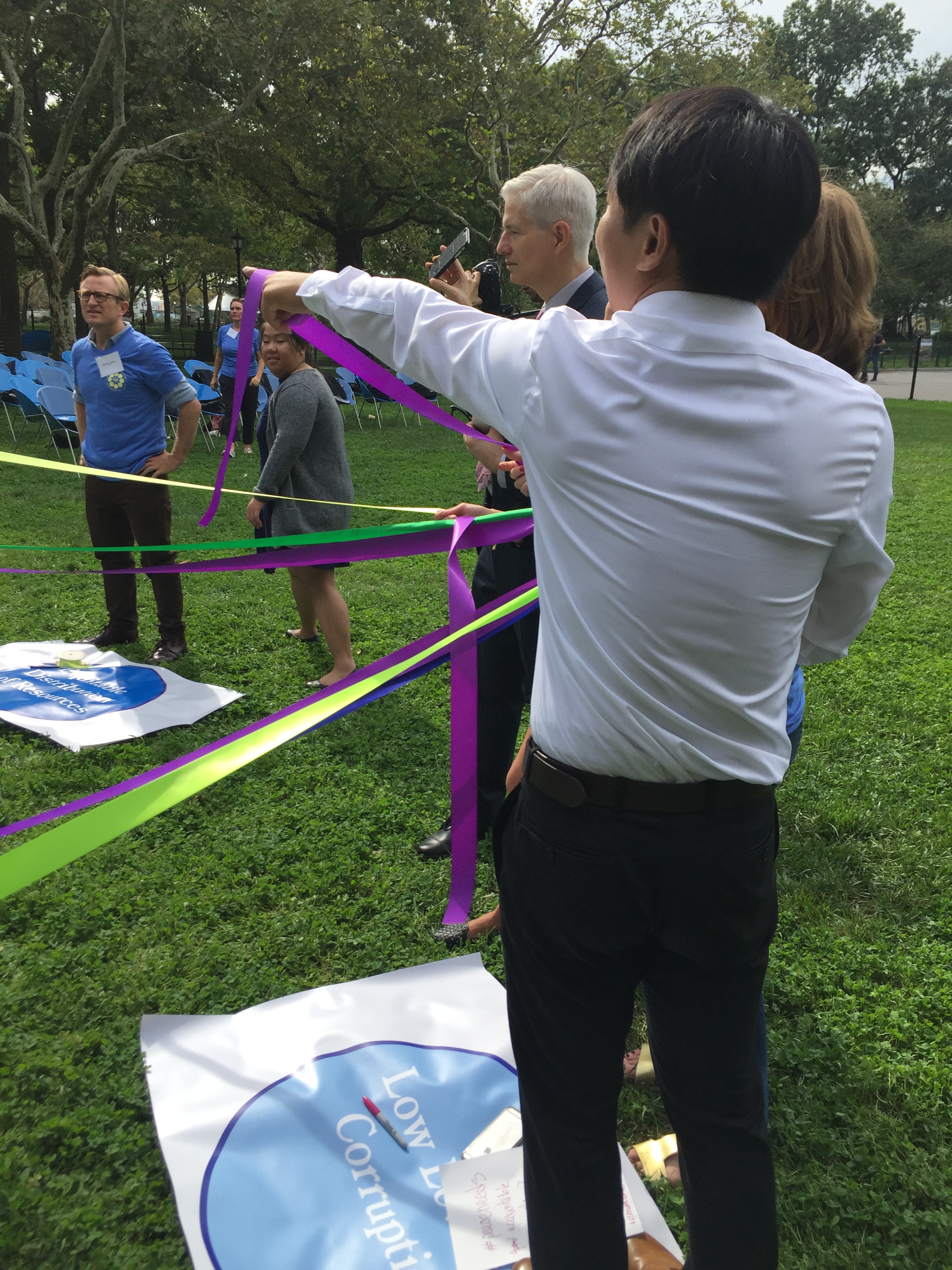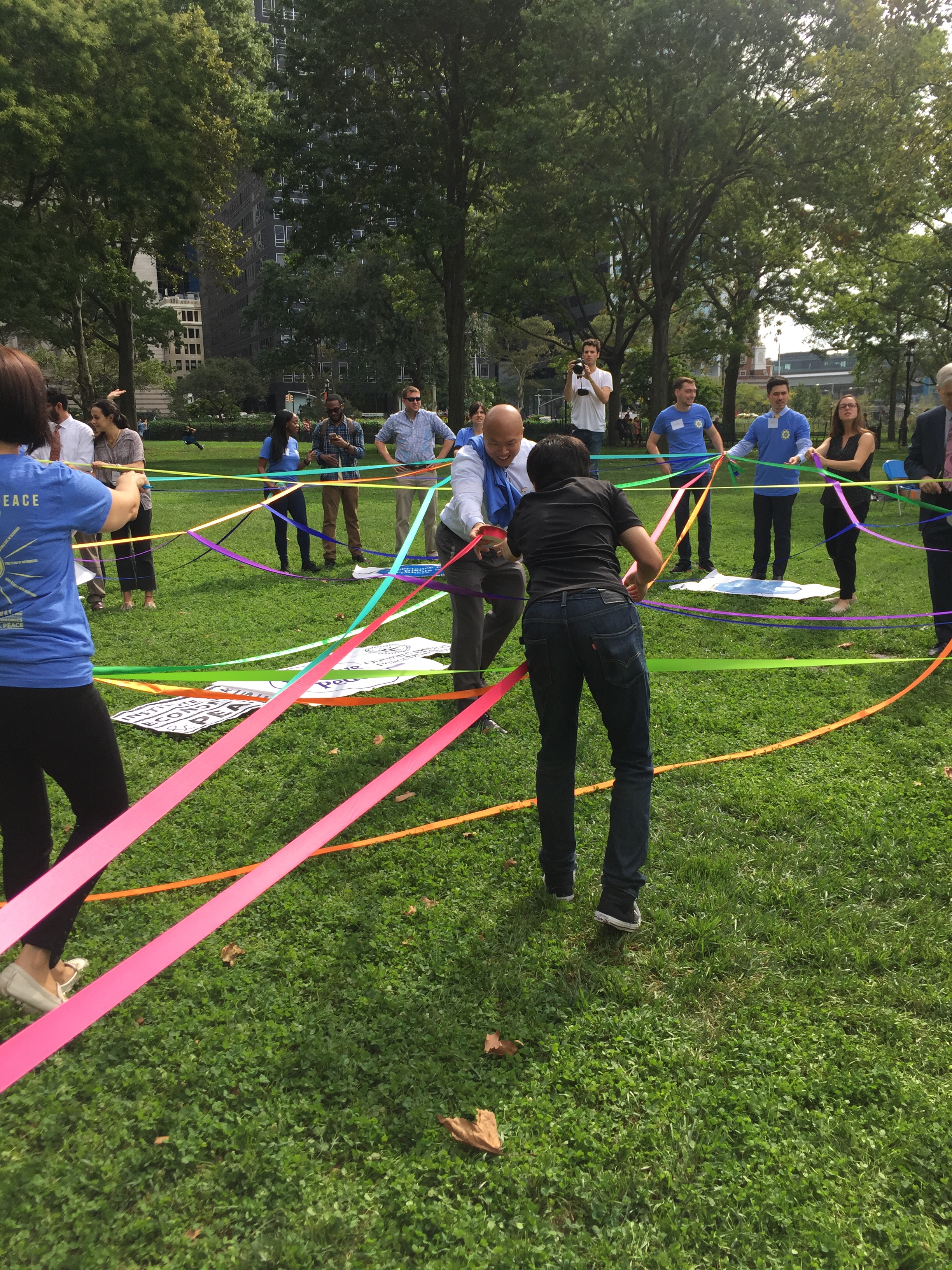 Both Gus and Sam shared how learning English has improved their ability to meet new people, explore New York City, gain new experiences, and learn about American culture. "English literacy gives students a greater ability to grow within their community, greater ability of movement and autonomy to explore new ways to transform their lives," said Jeffrey Lau. "Learning English literacy in the United States is critical in fostering a better relationship among the community, its neighbors, and even family members."
Gus shared that when he first arrived in the United States, he would answer all questions with, "Yes," even if the question was, "What's your name?" or "Where are you from?" Now, with improved English communication skills, Gus has enrolled in our Foundations in Customer Service training program, where he continues to hone his communication techniques for the next step in his career.
Sam has been a CPC Adult Literacy Program student for several years. He started in Level 0 and has recently graduated from Level 5. Sam said, "There are a lot of things about American culture [that] surprised me. I wanted to know about this, but no one can give me advice until I took CPC ESL classes. In my opinion, CPC is a great place for immigrants who want to learn English." Sam now volunteers in CPC Queens Community Center's Cultural Program to provide Chinese language enhancement to young children.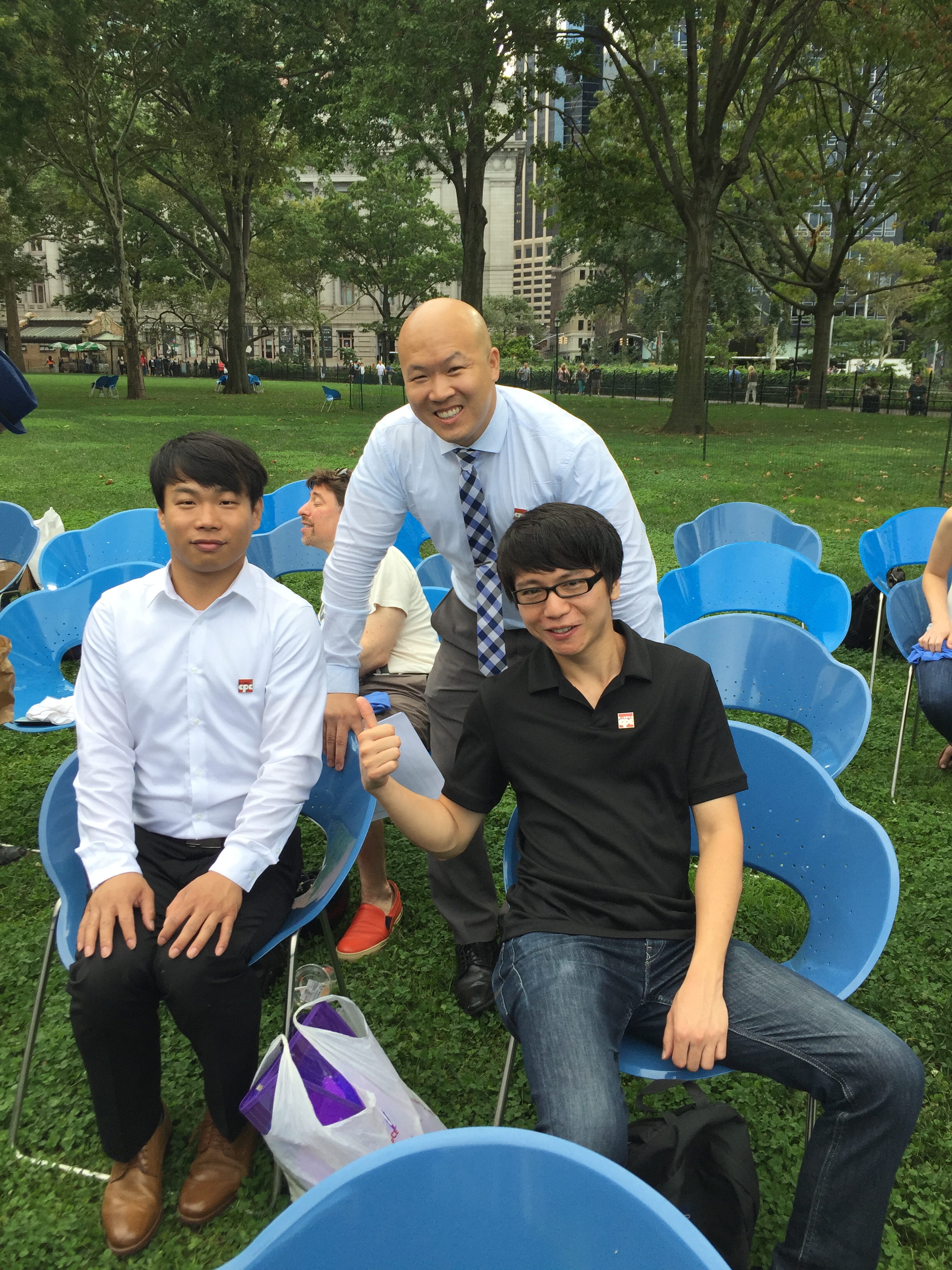 Thank you to our hosts, the Institute for Economics and Peace, Outward Bound Peacebuilding, and to the Office for New Americans, for pledging with us to sustain and advance peace in our communities!