Garden Reception Benefits Queens Community Center
Main Content
Garden Reception Benefits Queens Community Center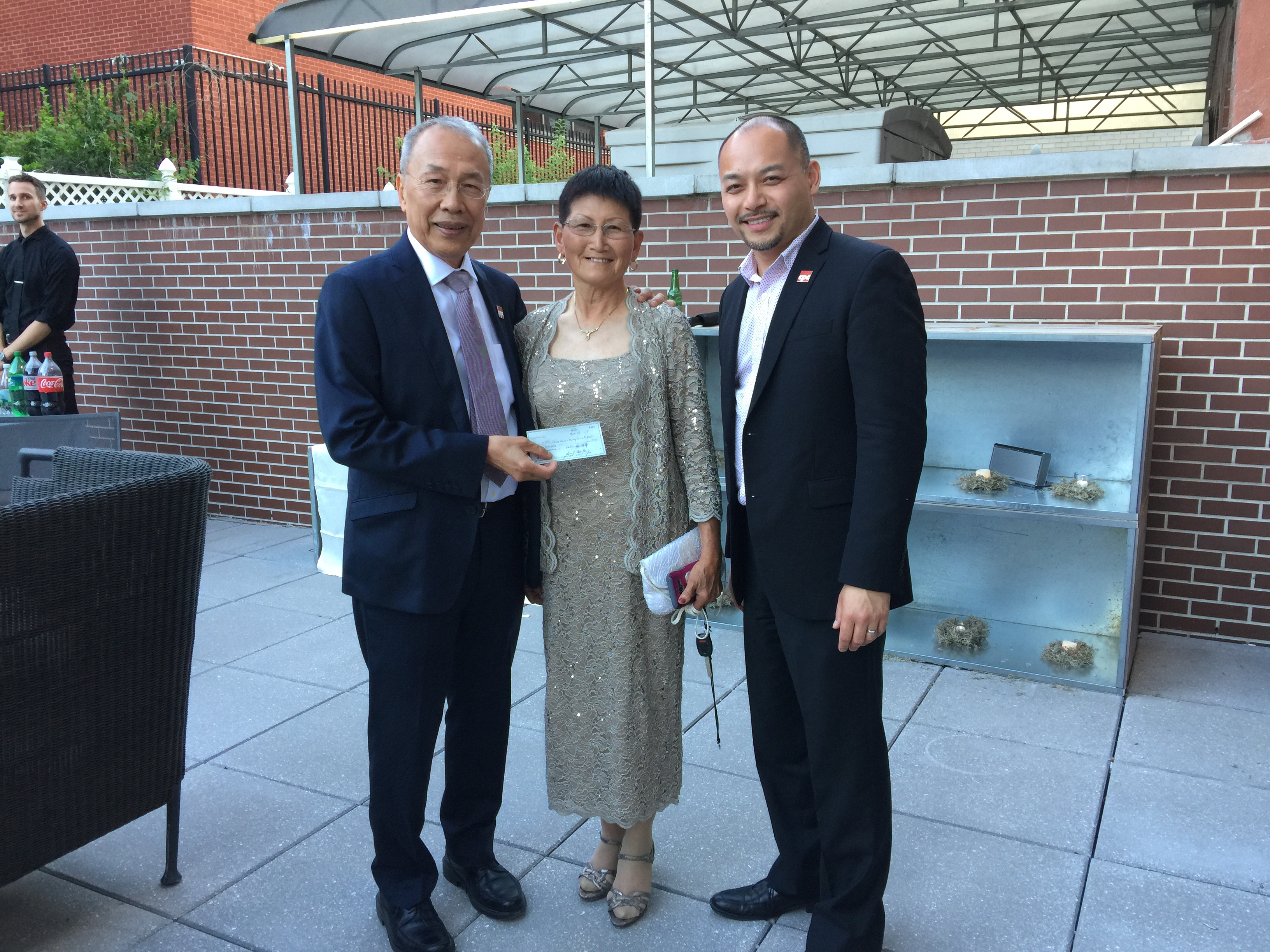 On June 27, 2017, CPC Queens Naming Campaign Committee Chair Veronica Tsang and Committee Member Bill Tam co-hosted a private reception in the garden of CPC's Queens Community Center. The reception was attended by over 20 VIP guests including CPC Board Chair Jenny Low, Nelson Louis, Executive Officer from Ong Family Foundation and CPC President & CEO, Wayne Ho.
In her welcoming remarks, Veronica recognized the growth of Chinese-American, immigrant and low-income communities in Queens. "It is an honor to Chair the CPC Queens Naming Campaign," Veronica said. She also announced available naming opportunities throughout the Center, including entire floors, classrooms and many key spaces, which support an array of programs for children, youth, adults, and seniors.
"I believe in what CPC does for our communities and how they do it. As both a board member and a donor, I appreciate being connected with an organization where the sole purpose is the enrichment and betterment of others. We are all beneficiaries. We are all part of something larger, more important, more enduring than ourselves. We are making a difference in someone's life, as someone has made a difference in ours," Committee Member Bill Tam said.
Nelson Louis, Executive Officer of the Ong Family Foundation, which provides funding for early childhood services, said how proud the Foundation is to support the critical work of CPC. The Ong Family Foundation was also one of the first participants of the CPC Queens Naming Campaign, naming the Lois C. Lee Early Childhood Center on the third floor of the building.
"We are excited that the new CPC Queens Community Center puts our programs under one roof in order to meet the needs of people of all ages. We now have greater capacity to serve the community with programs that allow them to prosper as New Yorkers within their neighborhoods," CPC President & CEO Wayne Ho said at the reception.
Click below to learn more about how you can support CPC's Queens Community Center:
CPC Queens Naming Campaign Brochure
CPC Queens Naming Campaign Pledge Form
For more information please contact Mabel Long at (212) 941-0920 x140 or mlong@cpc-nyc.org.