Working Together Makes It Better
Main Content
Working Together Makes It Better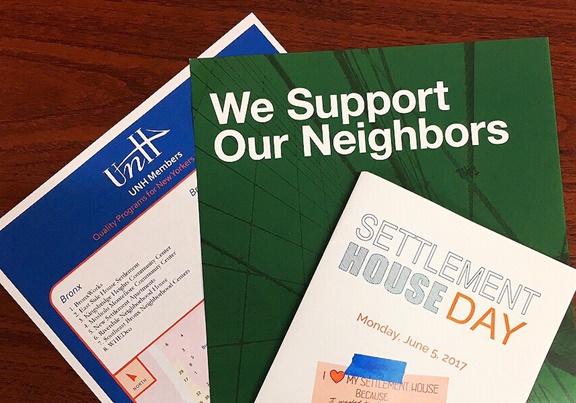 On June 5, 2017, CPC joined fellow United Neighborhood House (UNH) members in the 2nd Annual Settlement House Day, hosted by UNH. Bringing together the many different settlement houses in the UNH family, various workshops were held to discuss hot topics in the nonprofit field and open new avenues for collaboration among the settlement houses with UNH and other external partners.
CPC's Director of Collaboration, Simon Chiew, spoke on the "Working Together Makes It Better" panel with representatives from the Lower East Side Employment Network (LESEN), Henry Street Settlement, Sunnyside Community Services and Queens Community House. The panel discussed collaborative projects, the challenges that come with collaborations and overcoming the challenges.
CPC is proud to partner with our fellow settlement houses and community organizations to provide the best services to our community.