Wayne Ho Named to PolitcsNY & amNY Metro's Power Players in Diversity, Equity & Inclusion List
Main Content
Wayne Ho Named to PolitcsNY & amNY Metro's Power Players in Diversity, Equity & Inclusion List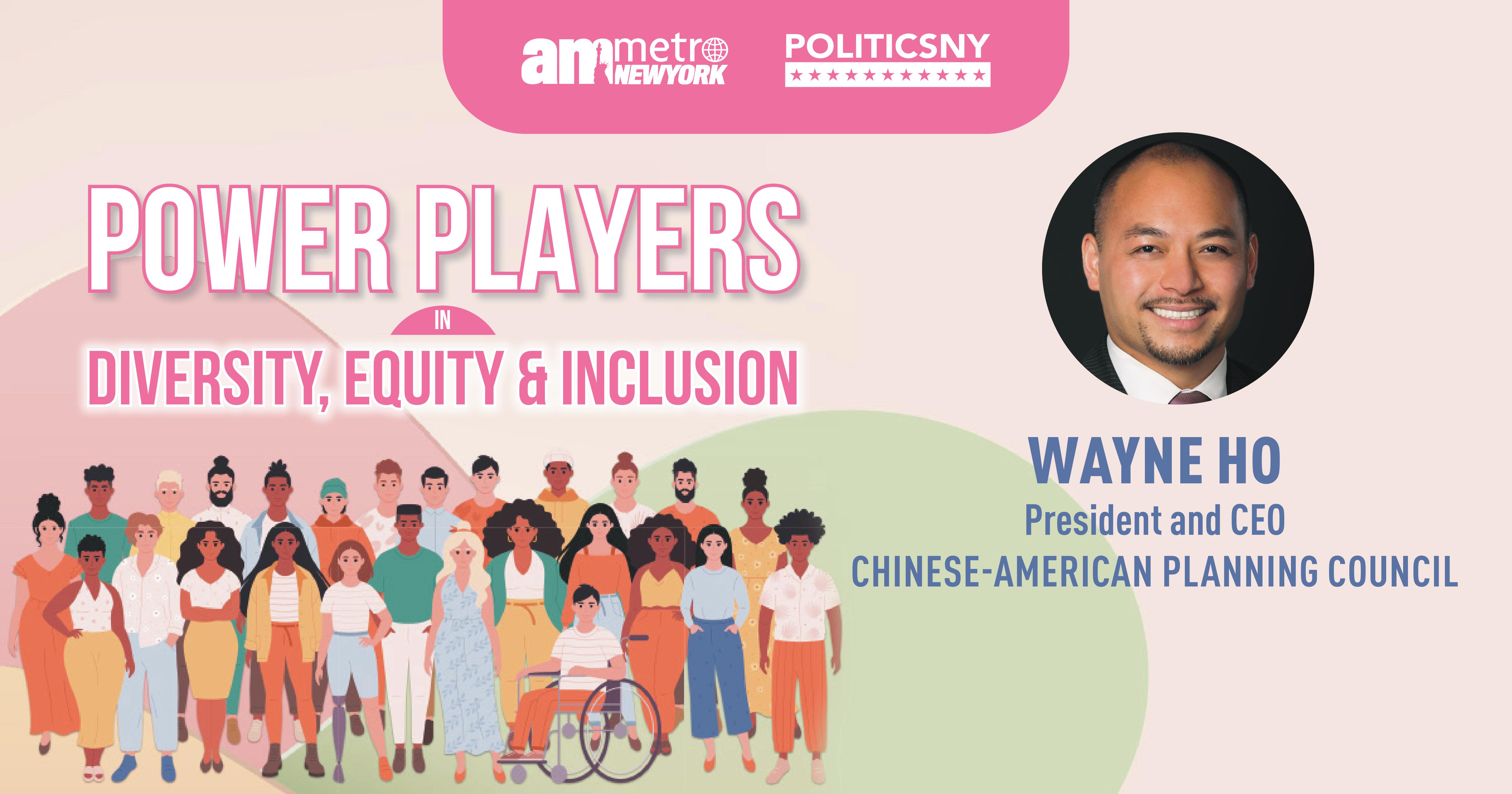 Wayne Ho, CPC President and CEO, was recognized in the PolitcsNY & amNY Metro's Power Players in Diversity, Equity & Inclusion list. The list recognizes corporate, government, and non-profit leaders who actively create an environment where individuals from diverse backgrounds can make their voices heard, both in the workplace and with elected officials.
Back in October 2020, CPC introduced our first-ever DEI (Diversity, Equity & Inclusion) Committee, bringing together a passionate group of individuals from diverse divisions, departments, and experience levels to align DEIB (Diversity, Equity, Inclusion, Belonging) initiatives to our organizational mission and create a stronger, more inclusive future for all.
An excerpt from the article:
How do you define diversity, equity and inclusion?
Diversity, equity, and inclusion refers to the structural, institutional, and organizational changes needed to advance justice for marginalized communities, especially people of color.
What motivated you to become a DEI advocate?
As a Chinese immigrant, I often recall the experiences — positive and negative — that my family had navigating different systems. From attending public schools and finding housing to looking for jobs and applying for citizenship, we experienced institutions that embraced us and that marginalized us. I have spent over 25 years in the nonprofit sector because I want to advocate for policies and practices that treat people of all backgrounds with respect and dignity.
What do you think are some of the benefits of promoting diversity, equity and inclusion?
As the nation, state, and city continue to become more diverse, it has become more important than ever to ensure opportunity and equity for everyone. Promoting DEI helps organizations to better achieve their missions because staff of all backgrounds are embraced and empowered and community members of all backgrounds are educated and engaged.