A Job Well Done! Hong Ning Holds 2nd Vaccination Clinic
Main Content
A Job Well Done! Hong Ning Holds 2nd Vaccination Clinic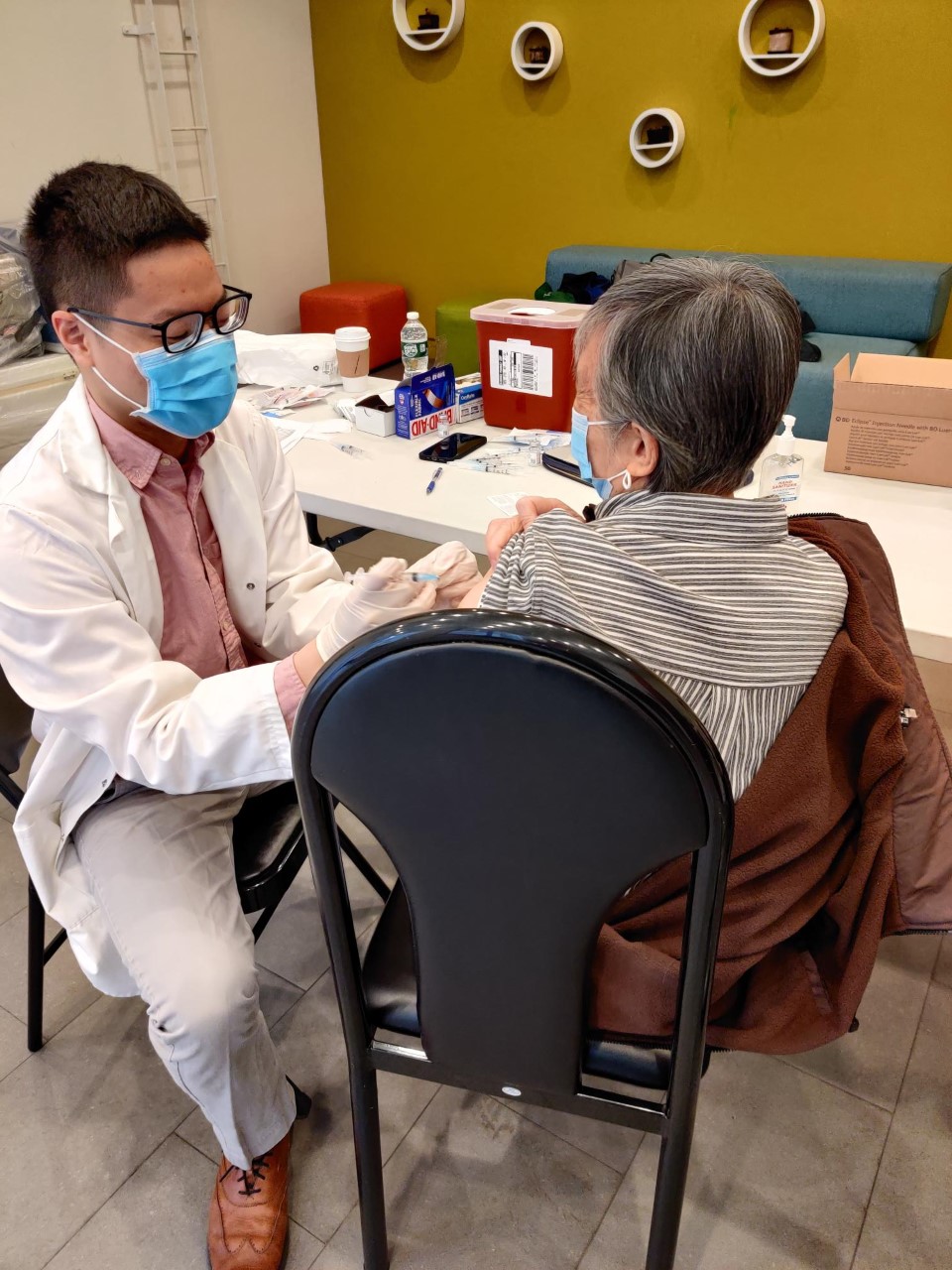 A job well done! On Thursday, March 25th, over 90 people including seniors and staff members received dose 2 of the Moderna vaccine administered by Mannings-Confucius Pharmacy & Surgical Supplies.
The Chinese-American Planning Council (CPC) partnered with Mannings-Confucius Pharmacy & Surgical Supplies to administer the vaccine in-house for our seniors. Volunteers pre-screened seniors by using the CDC Prevaccination Checklist for COVID vaccines. If seniors had any questions or concerns about the vaccine, then they would relay the message to the pharmacists. After seniors received dose 2 of the COVID vaccine, they were placed in the waiting area to rest and if there were any allergic reactions. Staff and pharmacists reassured seniors that they would feel pain and swelling around the arm area, as well as feeling tiredness, headache, chills, slight fever and muscle pain which were normal side effects.
We would like to thank Mannings-Confucius Pharmacy & Surgical Supplies, Ernie Ng, David Chen, and Roy Ng for getting staff and seniors vaccinated.
Thanks to Margaret Wang, Priscilla Fok, and Kelly Liang for planning, organizing, and executing a smooth event, as well as our volunteers Iris Wong and Christine Deng for their hands-on support. Social work graduate intern Sophia Tornabene helped knock on doors to remind tenants of their vaccination time slots and not to forget their vaccination record cards.
Getting the COVID vaccine means more people are protected from COVID-19, build protection and stop the pandemic. Let's do our part and keep each other safe and well.