CPC Advocates for the Withdrawal of DOE's Early Childhood RFP
Main Content
CPC Advocates for the Withdrawal of DOE's Early Childhood RFP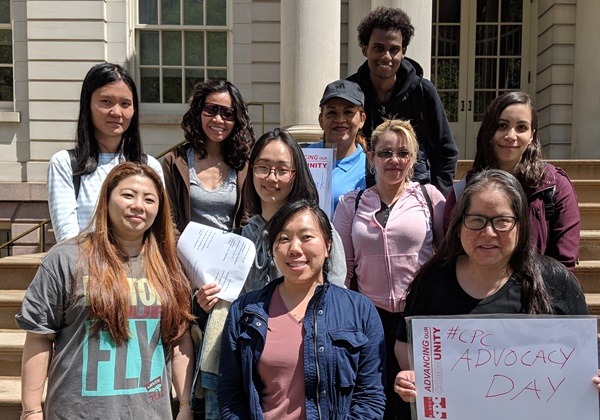 CPC has joined advocates, unions, and providers to advocate for changes to the NYC Department of Education's (DOE) recently released early childhood RFP (Request for Proposal). Among the concerns are salary parity (community-based early childhood educators are paid less than their DOE early childhood counterparts), no cost of living adjustments for staff, and pay per enrollment (funding is based on actual enrollment so that July to October will be lower reimbursement).
Because of concerns with this RFP, CPC has signed on to letters to the Mayor's Office and NYC Department of Education to withdraw the RFP. The letters were signed by 70 organizations and submitted to the NYS Office of Children and Family Services, Mayor's Office, NYC Department of Education, and City Council on April 29, 2019. Several news outlets covered the letter.
Additionally, CPC actively advocated for salary parity for early childhood teachers and the withdrawal of the RFP during our 2nd Annual City Advocacy Day. On May 2, 2019, CPC staff and community members from four of CPC's Early Childhood Centers were on the steps of City Hall and in meetings with 30 Council Members to discuss the problems with the new RFP.
Click here to learn more about CPC's Education services
Related Articles:
Media Coverage: