Now Hiring - Vaccine Team Members (Flow Monitors)
Main Content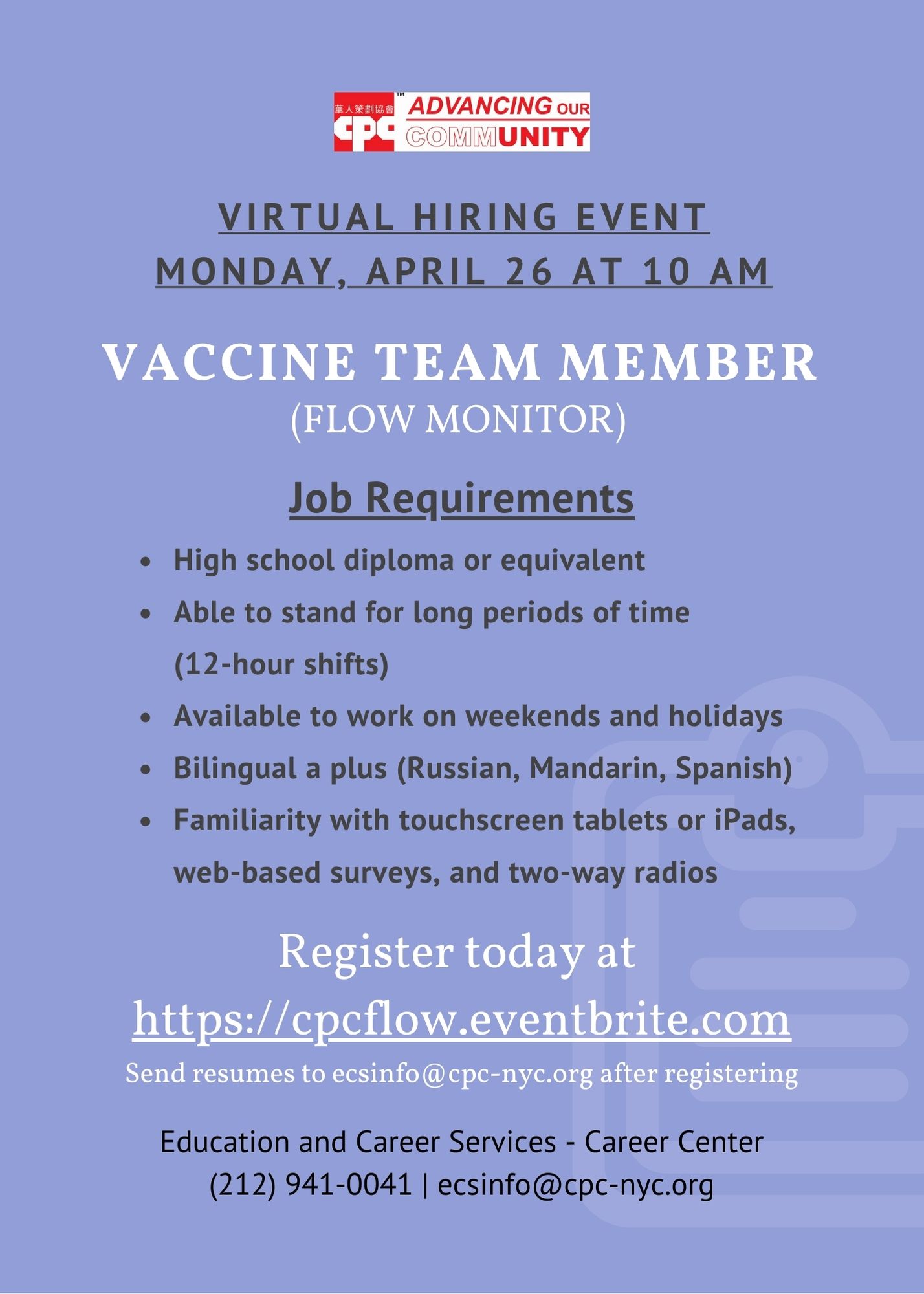 Now Hiring - Vaccine Team Members (Flow Monitors)
The Flow Monitor is responsible for ensuring that clients are correctly directed through the vaccination site and given all available information. Flow Monitors work to ensure clients receive accommodations due to a disability, access, or functional need.
Join us on April 26 at 10 AM for a virtual hiring event on Zoom. Learn more about this exciting opportunity and possibly get interviewed on the spot.
To register, visit https://cpcflow.eventbrite.com. In addition, please send all resumes to ecsinfo@cpc-nyc.org AFTER you register to be considered for this position.
Job requirements are as follows:
High school diploma or equivalent
Able to stand for long periods of time (12-hour shifts)
Available to work on weekends and holidays
Bilingual a plus (Russian, Mandarin, Spanish)
Familiarity with touchscreen tablets or iPads, web-based surveys, and two way radios
For any questions or concerns, please contact the Career Center at (212) 941-0041 or at ecsinfo@cpc-nyc.org.