HRA Pop-Up: Submit Your Claim For Stolen SNAP or EBT Card Benefits
Main Content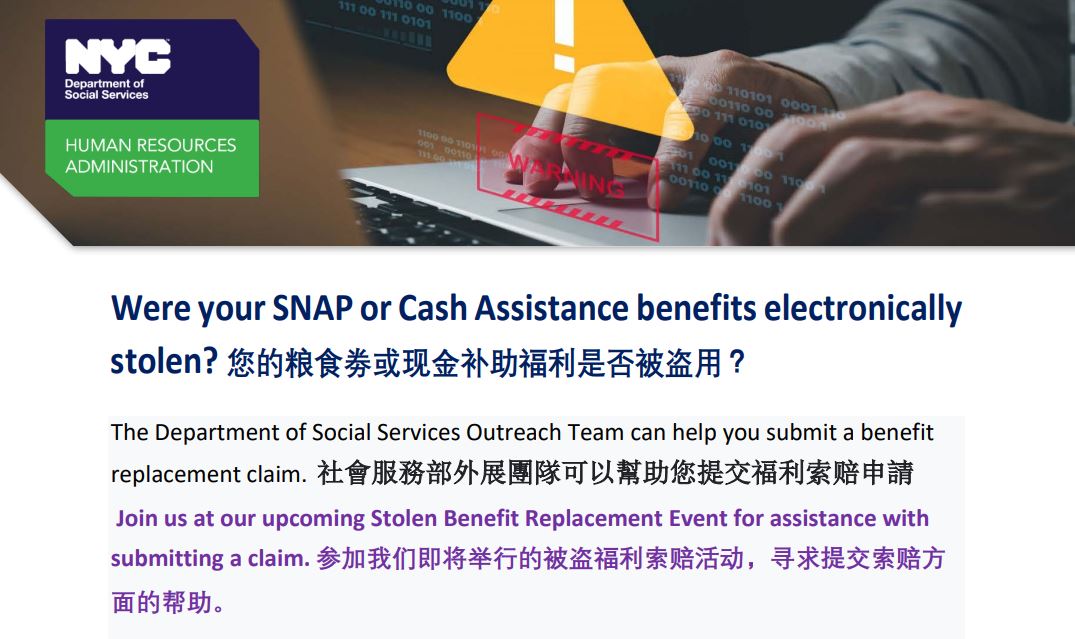 HRA Pop-Up: Submit Your Claim For Stolen SNAP or EBT Card Benefits
Were your SNAP or Cash Assistance benefits electronically stolen? 您的粮食劵或现金补助福利是否被盗用?
CPC Manhattan Community Services is hosting an HRA Pop-Up event where community members can meet with HRA/DSS at our center to get assistance in submitting their benefits replacement claim if they were a victim of SNAP or Cash EBT card skimming or had their benefits electronically stolen.
The event will be held at:
Chinese-American Planning Council, Inc.
Manhattan Community Services
165 Eldridge Street, Ground Floor
Date: October 3, 2023 (Tuesday) from 10 to 4 pm.
Please call 212-431-7800 to RSVP or to make an appointment.