Education and Career Services Manhattan Information Session
Main Content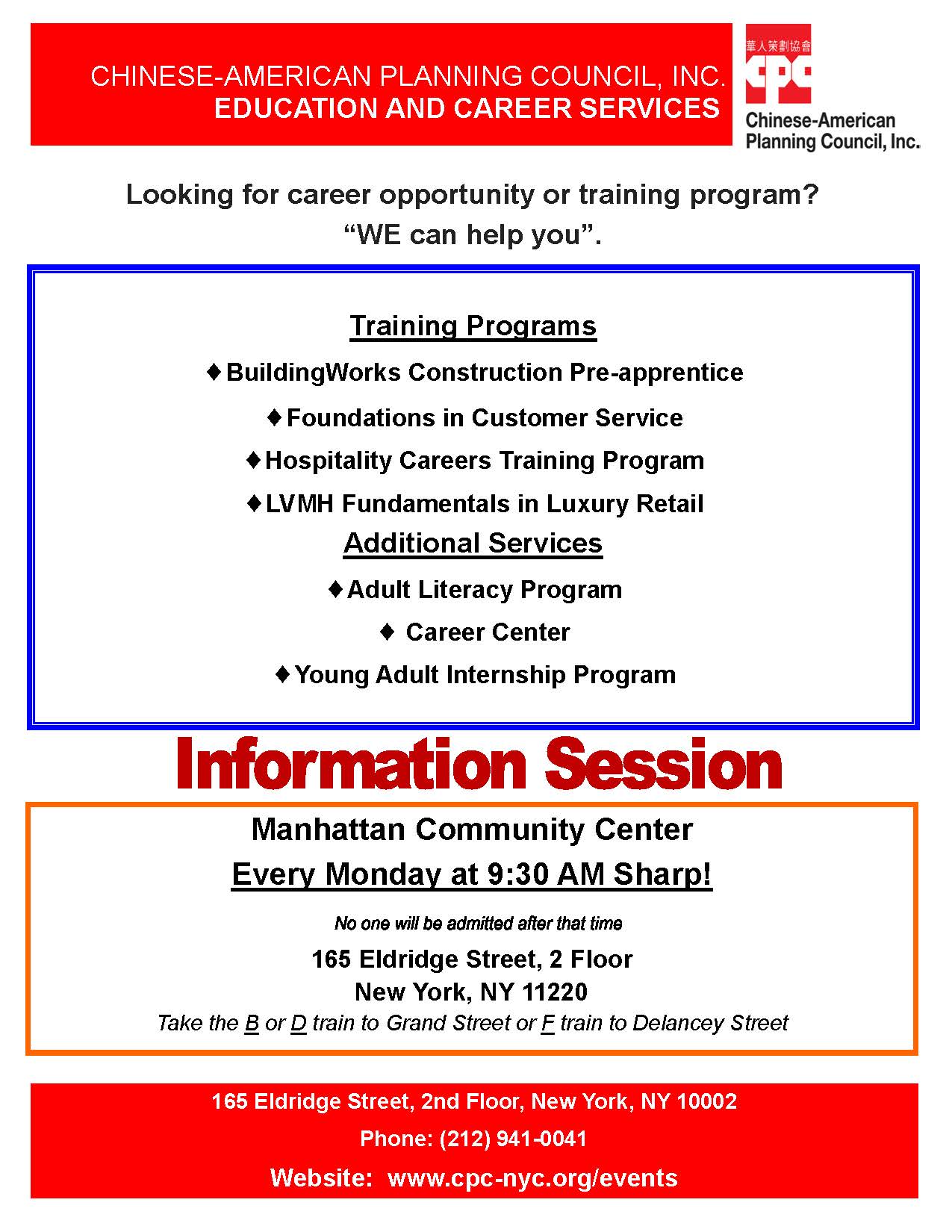 Education and Career Services Manhattan Information Session
CPC Education and Career Services provides access to training and job opportunities to individuals eager to enter the workforce. We match your skills with the right opportunities.
We are ready to start the process for our next Buildingworks pre-apprenticeship training program. Applicants for this next cycle must be between 18 - 24, residents of New York State and not currently enrolled in school. The training begins January 22, 2018 and will run for 10 weeks. The application form is available and please refer all interested candidates to our weekly Information Session and open houses.
Manhattan Community Center-Every Monday 11/6, 11/13, 11/20, 11/27 at 9:30 AM.