CPC Brooklyn Community Services 9th Annual Health Fair and Family Day
Main Content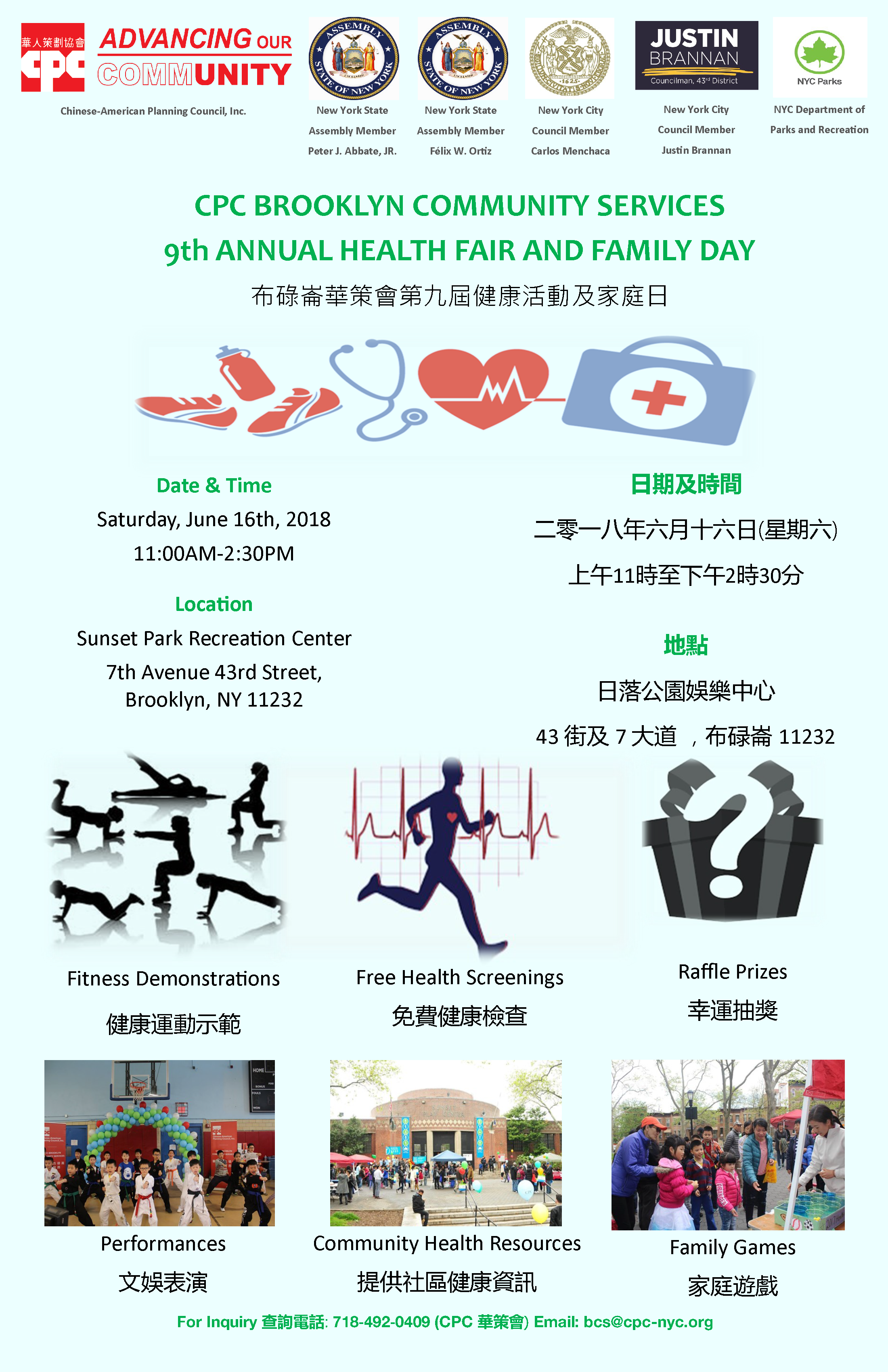 CPC Brooklyn Community Services 9th Annual Health Fair and Family Day
Join CPC Brooklyn Community Services as we host our 9th Annual Health Fair and Family Day in partnership with the offices of Assistant Speaker Felix Ortiz, Assembly Member Peter Abbate, Council Member Carlos Menchaca, and Council Member Justin Brannan. We are excited to bring numerous Health and Human services resources to our community on June 16th at the Sunset Park Recreational Center. In addition to all the valuable resources, we will be providing fitness demonstrations, performances, and activities suitable for all ages. We will also have giveaways, prizes and raffles. We invite all community members to join us on a fun-filled day as we celebrate good health and well being. Please see below for more information.
What" CPC Brooklyn Community Services 9th Annual Health Fair and Family Day
Where: Sunset Park Recreational Center, 43rd Street and 7th Avenue, Brooklyn, NY 11232
When: June 16th, 2018, 11AM to 2:30PM
For more information, Call (718) 492-0409 or email bcs@cpc-nyc.org
SEE YOU ALL THERE!!!