Free & Confidential HIV, STD, Hep B Testing
Main Content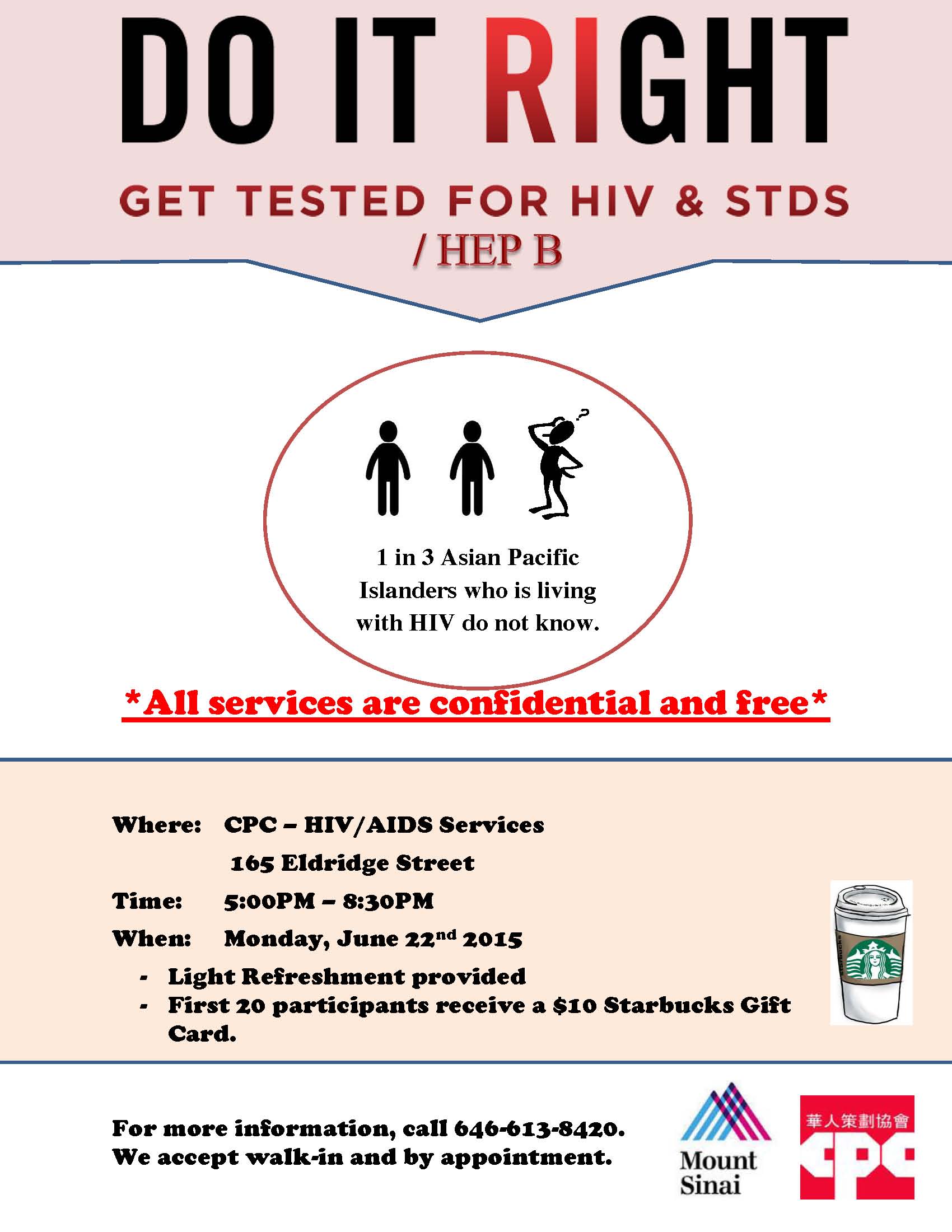 Free & Confidential HIV, STD, Hep B Testing
June is HIV/AIDS Testing Month. 1 in 3 Asian Pacific Islanders who is living with HIV does not know.
HIV/AIDS Services will provide free on-site testing HIV, STDs (sexually transmitted diseases) and Hepatitis B in partnership with Mount Sinai.
Date: Monday, June 22nd
Time: 5pm – 8:30pm
Location: 165 Eldridge Street NY, NY 10002
The first 20 participants will recieve a $10 Starbucks gift card.
Light refreshments will be served throughout the event.
For more information call 646-613-8420.
Walk-in and by appointment sessions are accepted.
All services are confidential and free.