Asian Child Care Resource & Referral Program (ACCR)
Main Content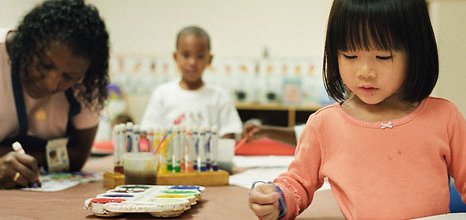 Contact
Telephone:
(212) 941-0030
Program contact:
Sumon Chin
Asian Child Care Resource & Referral Program (ACCR)
Asian Child Care Resource & Referral (ACCR) is a program offered by CPC that provides free and low-cost culturally sensitive child care resource and referral services to children and families. CPC ACCR is committed to improving the quality of child care services as well as providing a wide range of free technical assistance in addition to free or low-cost training and professional development opportunities for child care programs, providers and potential providers. CPC ACCR can provide child care related information and referrals for the location of Child Care programs, Infant/Toddler programs, Family Day Care, Group Family Day Care, After-School Programs, Summer Camps, Head Start Programs and Pre-Kindergarten. Trainings and resource for licensed and potential Child Care providers include health & Safety training to become a license family care provider, grants for qualified child care providers, medication administration training, health care plan development, technical assistance, orientation on "Becoming a Child Care Provider" and health care consultancy services.
Infant Toddler Program
The Infant Toddler Specialist works with providers and daycare centers to enhance the quality of infant and toddler care through technical assistance and one-on-one consultation of programs servicing children from birth to 3 years old.
ACCR is a member of the New York City Child Care Resource & Referral Consortium (CCR&R), which is comprised of five child care resource and referral agencies in New York City.