CPC's Annual Lunar New Year Celebration 2020
Main Content
CPC's Annual Lunar New Year Celebration 2020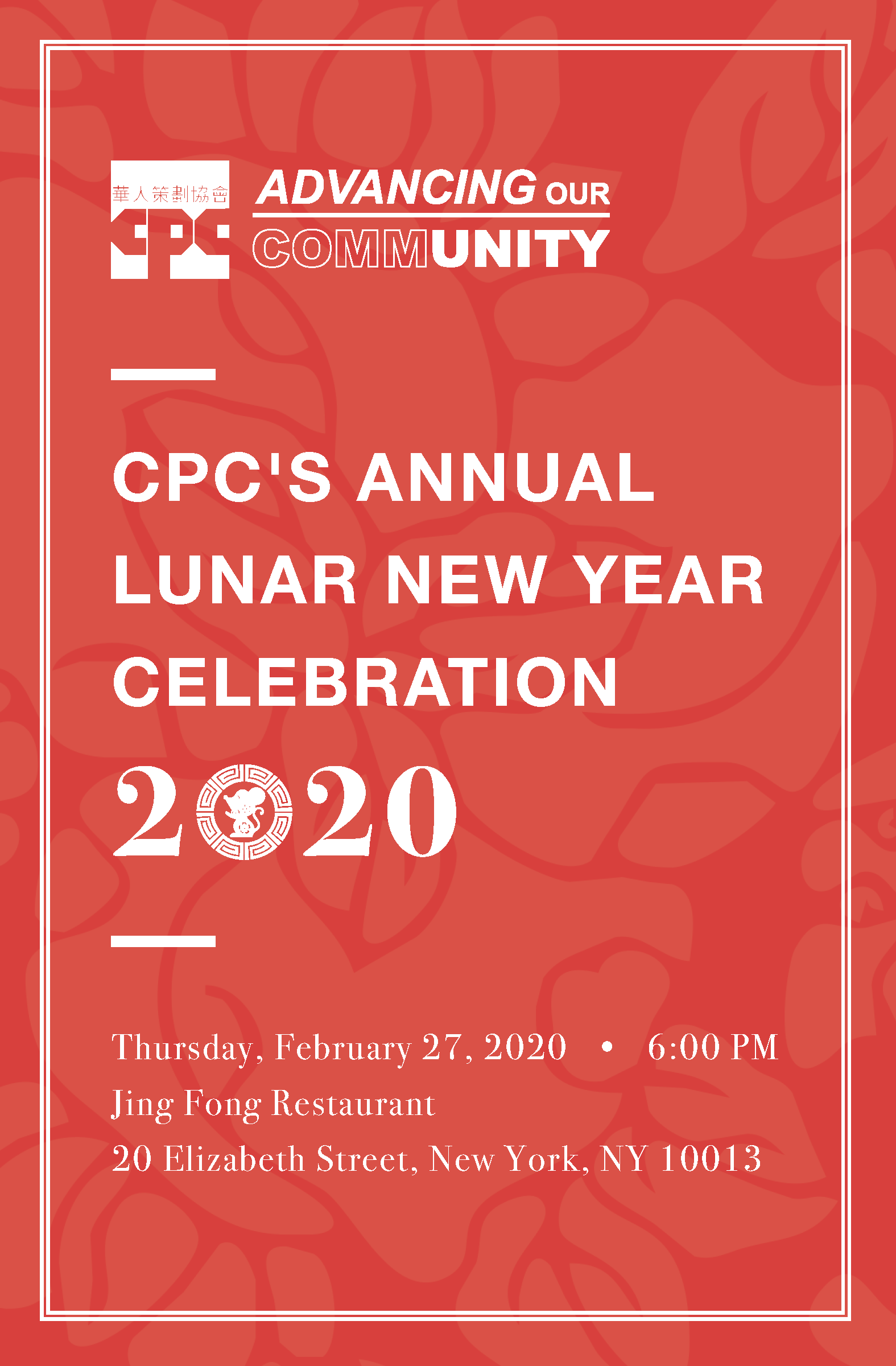 Please join us for an inspiring evening with distinguished honorees, elected officials, community leaders, philanthropists, supporters and friends, to celebrate the Lunar New Year as well as CPC's commitment to advancing our community for 55 years.
Your support is vital to continue strengthening CPC's efforts in empowering over 5,000 staff members and 60,000 community members to achieve their education, family, community and career goals.

For more information on this event please contact annualdinner@cpc-nyc.org or 212-941-0920 x.140 or x.146.



Click Here To View Your Invitation

Thank you,
CPC Gala Host Committee
Pui Chi Cheng, Chair
Li Yan Chen, Christopher Chin, Virginia Kee, Christopher Kuo, Jay Lau, Michael Lee, Flora R. Si, Veronica Tsang
Mission Partner: Ong Family Foundation
The non-tax deductible amount per ticket is $50.
Tickets and Sponsorship Packages to CPC's Annual Lunar New Year Celebration in 2020
Thanks to all of our generous supporters, tickets to the CPC Annual Lunar New Year Celebration are sold out.
We look forward to celebrating the Year of the Rat with you on February 27, 2020!